Top 10 Wingers Of All Time is a debate quite controversial yet engaging. In the modern era of football, it might appear to us as if we don't have that much of wingers in our team. This is because most of those that we call our wingers in our teams today are not performing like the orthodox ones of the past few eras.
The orthodox wingers' role is to play along the touchline, dribble past defenders and bring in curling crosses to help the striker score goals, and to give the team a lifeline in case the striker was held down. While the team is busy tending to opponent's attack, they drop back to save the day as well.
Top 10 Wingers Of All Time is quite a debatable topic and has sparked controversy all these years. However, it has been possible to narrow down on a handful and list them up.
Top 10 Wingers Of All Time
#10. Luis Figo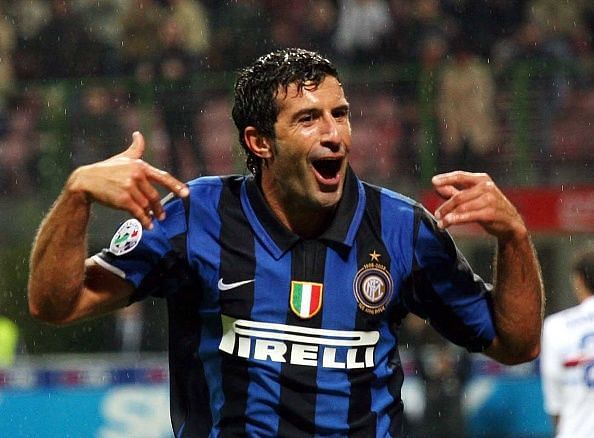 Luis Figo is best known for his creativity and ability to get past defenders as a winger and he is regarded as one of the greatest players of his generation. He is second on the assists list, with 106 assists, only behind Lionel Messi. He started his playing career at Sporting CP, making his debut on April 1, 1990, against Maritimo. The Portuguese national went on to have 137 appearances, scoring 16 goals before moving on to sign for Barcelona in 1995.
Figo spent 5 years at Camp Nou, scoring 30 goals in 172 appearances. From Barcelona, he signed for their arch-rival, Real Madrid, in 2000, and spent 5 years at the Santiago Bernabeu too, scoring 38 goals in 164 appearances. Soon he moved on to Italy from Madrid, with Internazionale, where he scored 9 goals in 105 appearances.
He holds valuable contribution for the Portugal national team, helping them go all the way to the 2004 EURO Cup finals where they stood runner's up, and also helped Portugal qualify for the 2006 World Cup. His immense contribution for his club and country is unbelievable. Therefore we do find him sneak in the list of top 10 wingers of all time.
In Spain he won a total of 14 trophies for both the Spanish clubs – amazingly 7 for each club. A trophy with Sporting CP, and 7 trophies at Inter. Individually, he won the Balon d'Or in 2000, FIFA World Player of the Year in 2001, amidst a lot of other individual accolades.
#9. Robert Pires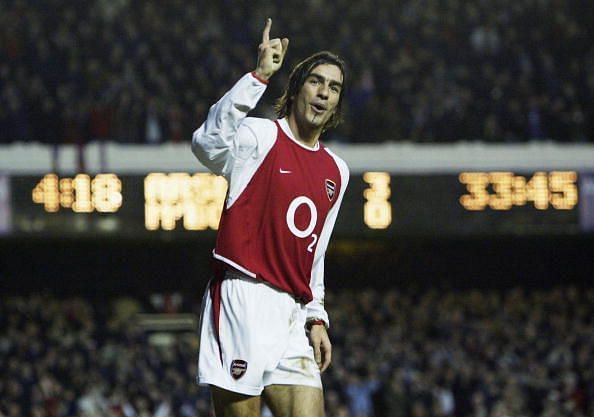 Robert Pires played mostly as a winger but could as well play as an attacking midfielder. Having played for French club sides, Metz and Marseille he joined Arsenal in 2000. His debut came in 1993 at Metz against Lyon and he went on to score 43 goals in 162 appearances. Soon he went to Olympique de Marseille in 1998, where he scored 8 goals in 66 appearances.
Joining Arsenal in 2000, he went on to become a club legend. His contribution to the record-breaking invincible season of 2003-04 is immense. Arsenal, managed by Arsene Wenger went undefeated and recorded an invincible victory over others.
In May 2006, Pires left Arsenal for Villareal, where he scored 13 goals in 103 appearances, then returned to England. This time, with Aston Villa, where he had 9 appearances before finally going to Goa where he retired. In his glorious career in club football, he had 5 trophies – 4 with Arsenal and 1 with Metz.
His national appearance is worth mentioning. In 79 matches for France, he scored 14 goals. His trophy count stands 4 with 1 World Cup in 1998, 1 Euro trophy, and 2 FIFA Confederations Cup in 2001 and 2003. Getting him in the list of top 10 wingers of all time is anticipated.
#8. Sir Stanley Matthews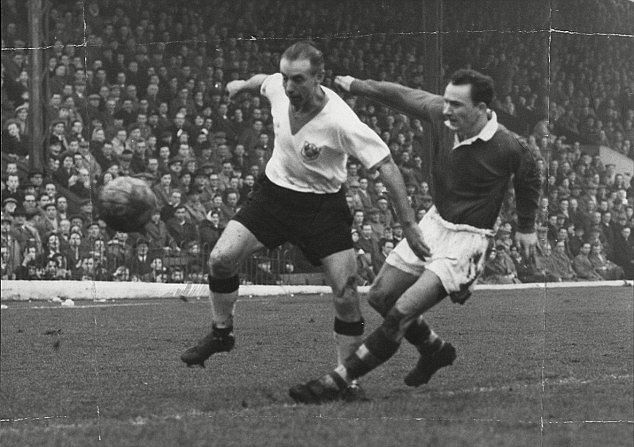 Nicknamed "The Wizard of Dribble" and "The Magician", he is the only player to be knighted while still playing football. Matthews was the oldest player ever to play in England's first division, having played until he was 50 years and 5 days and the oldest player to ever represent England, being 42 years and 104 days at the last time he represented the country.
He played for Stoke City for 19 years, playing from 1932 to 1947, and again from 1962 to 1965, racking up 54 goals in 318 appearances.  The Second Division title in 1933 and 1963 with Stoke remains one of his greatest achievement.
Joining Blackpool,  he scored 3 goals in 59 appearances, winning the FA Cup with them in 1953. His international senior debut was in 1934 against Wales and he went on to win 54 caps, scoring 11 goals.
#7. Francisco Gento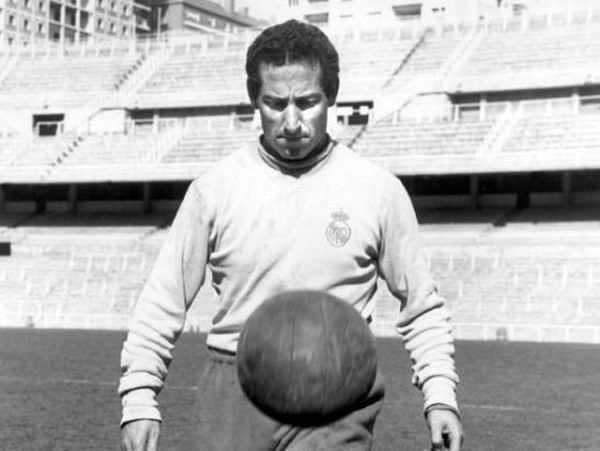 Francisco Gento began his football career at Racing Santander in 1952 and moved to Real Madrid in 1953. He played as a left-winger or outside left for the most part of his career and he is well-renowned for his amazing skills on the ball.
Gento won all of his trophies with Real Madrid, with 12 La Liga titles, 2 Copa del Rey trophies, 6 European Cups, 2 Latin Cups and an Intercontinental Cup. His time at the Santiago Bernabeu was the major highlight of his football career. His skills were beneficial in troubling opposition defenses during his days in the Spanish top division.
He scored 2 goals in 10 appearances for Racing Santander, and an impressive 128 goals from the left wing in 428 appearances for Real. Gento played for Spain from 1955 to 1969, scoring 5 goals in 43 appearances in the La Roja jersey. The inclusion of this legend in top 10 wingers of all time was a wait of time.
#6. David Beckham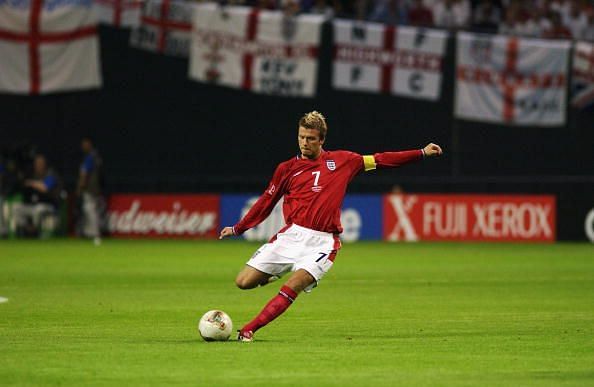 The addition of David Beckham on this list is a well-deserved one. The English football legend is, without doubts, one of the greatest wingers the sport has seen in its long and illustrious history.
Beckham reached the top of the game while playing for Premier League giants, Manchester United before sealing a mega-move to Real Madrid. He also had a successful career with the English national team and will go down as one of the finest free-kick takers ever with 65 successful efforts to his name.
The winger has taken to sports businesses in the United States after his stint for the Los Angeles Galaxies and he is currently making tremendous success with Inter Miami. Nevertheless, that doesn't overshadow the fantastic career he enjoyed as a footballer.
#5. Roberto Rivelino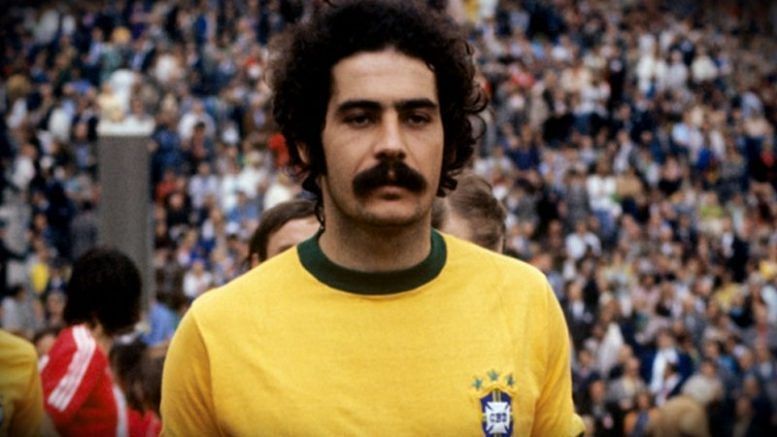 Renowned for his bending free kicks, accurate long passing, close ball control, long-range shooting, and dribbling skills, and was the one that perfected a football move, known as "flip-flap".
He started his football career at the youth ranks of Clube Atletico Barcelona in Sao Paulo. His senior football career commenced at Corinthians in 1965, where he scored 70 goals in 236 appearances. Moving on to Fluminense in 1975, he scored 10 goals in 45 appearances. Finally he moved to Al-Hilal in 1978, where he retired in 1981.
The Brazil national team had his service between 1965 to 1978, scoring 26 goals in 92 appearances. Rivelino enjoyed a very successful spell with the Selecao, winning a number of trophies before eventually calling time on his career. In conclusion, his prolific career is evident as why he is in the top 10 greatest wingers of all time.
#4. George Best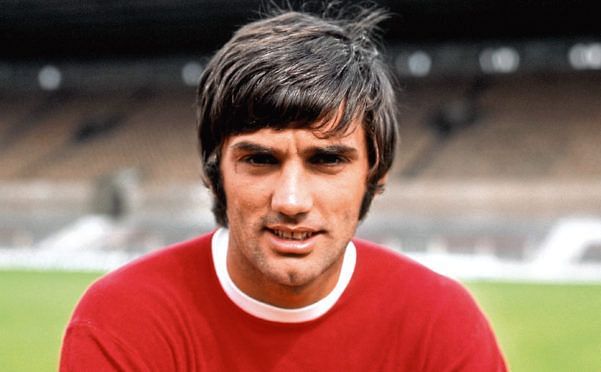 George Best is a highly-skilled winger, considered by many to be one of the greatest dribblers in football history. Best known for his playing style, which combined speed, balance, skill, and feints.
He made his debut with Manchester United, where he went on to spend most of his playing career, on September 14, 1963. He went on to appear for them 361 times, scoring 137 goals during his Old Trafford days.
Then, he explored other clubs, which included Jewish Guild, Stockport County, Cork Celtic, Los Angeles Aztecs, Fulham among others. Best scored 9 goals for Northern Ireland in his 37 appearances for the national team. Unfortunately he never featured in a World Cup competition with the nation. However his contribution to club football is one of the greatest ever. Therefore we do find him securing a spot in the top 10 wingers of all time.
#3. Garrincha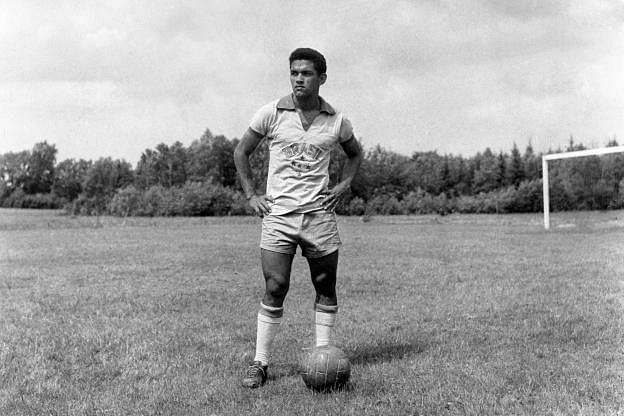 This is another player from Brazil who destroyed many defenders with his unbelievable skills from the flank. Nicknamed Mane Garrincha, he was widely regarded as one of the greatest dribblers of all time, and a  legend of the beautiful game – thanks to his amazing exploits on the pitch.
His debut came in elite football on July 19, 1953, at Botafogo in a match against Bonsucesso. He went on to score 84 goals in 238 appearances with Botafogo, before moving on to Corinthians, then, Atletico Junior, Flamengo and Olaria.
He played for the Brazil senior team 5 times, scoring 12 goals. Brazil only lost one match with him on the pitch, which was a match against Hungary at the 1966 World Cup. He was one of the few players that defined Brazillian football in the mid-90's. but couldn't stay on for long with the Selecao.
#2. Lionel Messi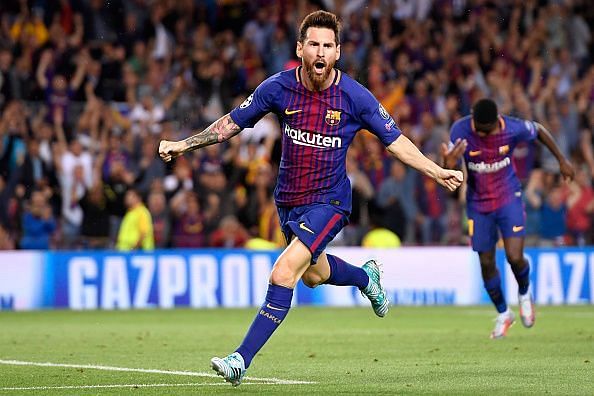 Lionel Messi is often considered one of the greatest football players of all time. Practically he has broken a lot of records and is still busy creating new ones. All individual accolades in the world of football, in addition six Ballon D'Or are resting in his cabinet.
He is the pivotal member of the formidable MSN attacking trio that terrorized the football world for two/three seasons as well as his solo exploits from the flank put him on this list.
Messi, after progressing through the youth ranks of the La Masia Academy, made his debut in October 2004. Since then, has not looked back. So far, he's played his entire football career at Barcelona, having racked up over 500 games for the Catalan giants. Scoring over 500 goals and winning more than 34 trophies indicates his greatness. Therefore he surely is one of the greatest wingers ever.
He had his international debut for the Argentina senior team on 17 August 2005 in a friendly match against Hungary. He went on to star in 136 appearances with his country, scoring 68 goals in the process. However the Argentine has failed to win any international trophy with his national team.
#1. Cristiano Ronaldo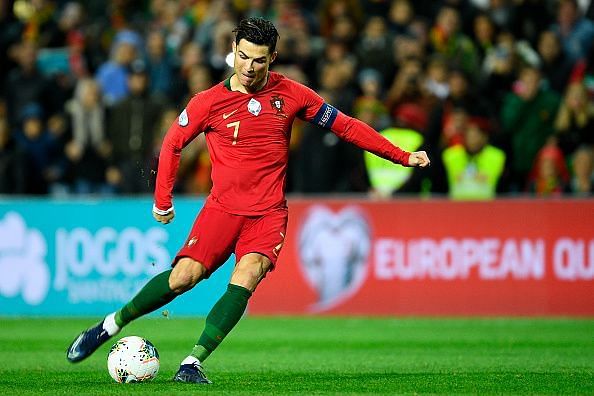 A bitter rival to the aforementioned Lionel Messi, this is another player that is often regarded as the best player in the world at present and considered to be one of the greatest players of all time.
Starting his football career from the youth ranks at Sporting CP, he made his debut with the Sporting CP senior team on 7 October 2002. Scoring 3 goals in 25 appearances in the one year he played with them, he moved on to Manchester United in 2003. His debut came on August 16, 2003. He found the net in 84 occasions in 196 appearances for the English club. Soon a record-breaking transfer saw him land in Real Madrid in 2009.
The Los Blancos signed him for €94 million and made his debut in La Liga on August 29, 2009. He scored 311 goals in 292 appearances for the Spanish giants before moving on to Juventus in 2018.
At Juventus, he has scored over 30 goals and already won 2 trophies. Making his international debut with the Portugal senior team on August 20, 2003, he eventually featured in 163 games. For the national side,  scoring over 100 goals, he has etched his name as the greatest Portuguese footballer. His greatest advantage over his contemporary rival lies in the success of his national side. Portugal has been crowned the European Champions in the year 2016.  Portugal won the very first session of the Nations' League in the year 2018.
Ronaldo has been influential in winning the silverware for his clubs and his nation. Therefore we find him in the top spot of the top 10 wingers of all time.