Throughout the long history of football, fans had the pleasure of witnessing a large number of players who stood out for their dribbles during the matches. These players are the best dribblers in the history of this sport.
These players left a unique memory in the people to use their ability to dribble to the maximum surprising the rival defenders generating countless scoring chances for their teams.
Although there are a lot of players who stand out for this ability, there are 10 players who left an indelible mark on fans because of been the best dribblers on the world.
Steve McMenamin
All the defenders who had the bad luck to face this English midfielder suffered during the game the tremendous dribbles that Mcmanaman performed with the ball.
Noted for his unique abilities with the ball that gave him the necessary confidence to perform large amount of dribbling that opened the rival defense allowing the strikers to receive precise passes that left him face to face against the goalkeeper.
This ability allowed him to be one of the best dribblers in the world and step into great teams of European football such as Liverpool, Real Madrid and Manchester City where he won 2 UEFA Champions League playing for the Spanish team.
In the national team of England, he also had the opportunity to lend his excellent game in several competitions in which he failed to obtain championships, but he did manage to taste the English fans with his strategic game.
Mcmanaman developed an extensive football career from 1989 to 2005 in which he was always able to maintain his dribbling abilities providing his teams with the necessary moves to win the matches.
Giuseppe Meaza
This historic soccer player born in 1910 is one of the best dribblers in football history. This authentic veteran who died at the age of 68, has left such an important memory in this sport that his name is embodied in the most important stadium of Italy.
All the fans of this sport have heard about the incredible dribbling that this striker performed standing out for dribbling the goalkeeper being face to face with the empty goal.
He had a career that lasted 20 years in which he played since 1927 debuting at Inter Milan and retiring in 1947 playing for this same team. In the middle, he passed through AC Milan, Juventus, AS Varese and Atalanta.
In each team where he passed, he left an unforgettable memory winning a lot of championships in which he had a fundamental role. But where this Italian soccer player stood out in his maximum level, was in his national team where he won 2 World Cups in the years 1934 and 1938.
Because of this, all the veterans of this sport remember him for his immense contribution to the Italian national team where he stood out for his dribbling by taking the ball practically tied to the foot.
Luis Figo
A massive dribbler who left no defender quiet was the Portuguese Figo. Part of the golden generation of Portugal, this midfielder passed through major European clubs from its beginnings in 1990 at the helm of his career in Sporting of Lisbon until its end at Inter of Milan in 2009.
In the middle, he was one of the few players who played for Barcelona and Real Madrid. The Portuguese had a wide step for both teams being in Real Madrid where he had a greater connection with fans.
Characterized by his magical dribbles he leaved a crowd of fans surprised by the incredible skills that this player presented in the field. All this led him to be one of the best dribblers winning 8 leagues and the important UEFA Champions League in Real Madrid.
On an individual level, the showcases of his house are not enough to store so many awards. Figo won the Ballon d'Or in 2000 along with the FIFA World Player award in 2001, among other great prizes.
His dribbles on the field were also affected in the golden generation of his team. In the years in which Figo played for the Portuguese national team, he failed to win championships, but he gave soccer lessons to the entire public becoming a legend of this country.
Alfredo Di Stefano
One of the best dribblers that the world had the pleasure of watching play was the Argentine, nationalized Spanish, Alfredo Di Stefano.
This football legend born on July 4 in 1926 left an indelible mark on the minds of the oldest fans that this sport has since it had such skillful dribbling that broke entire defenses generating unique goals.
With an extensive career started in Argentina playing for River Plate in 1945 this striker tasted international football playing for Huracan, Millonarios, Real Madrid and RCD Español.
In Real Madrid, Alfredo left an indelible mark for the history of the team since it was one of the fundamental pieces in the Madrid offense contributing all his dribbling to score goals leaving the team 418 goals in 510 games.
This excellent number allowed him to win in the Madrid team 8 leagues and 5 UEFA Champions League with 2 Ballon D'or individuals going to the heart of all fans as a unique and important legend for the team.
Johan Cruyff
This Dutch midfielder doesn't need introduction since he is known around the world thanks to his excellent dribbling that led him to win 3 ballon d'or awards.
Being a legend of Barcelona, this footballer began his football career playing for Ajax in Amsterdam where he began his history in 1964 and then gave impetus to his career by signing with FC Barcelona in 1973 where he was admired by fans of this team because of his dribbling.
Throughout his career, he had the luxury of obtain 10 leagues between Dutch and Spanish football and 3 UEFA Champions League in Ajax that left fans of this Dutch team eternally grateful with him.
This skilled footballer born in 1947 ended his career in 1984 playing for Feyenord Rotterdam to start his career as a coach.
Juan Román Riquelme
One of the best midfielders that Argentine soccer had the pleasure of seeing in the field was the legend of Boca Juniors Riquelme, who with his fast and effective dribbles, disarmed entire defenses.
Born in 1978 in the middle of the military dictatorship in Argentina, this midfielder began his career in the team he is a fan of, Boca Juniors, in 1996. Since his arrival, Roman surprised Argentine football with his ability and gave the country that skilled footballer who I was waiting so much.
With a career in which he played for FC Barcelona, ​​Villareal and Argentinos Juniors, where he retired in 2015, Riquelme showed the world his unique and practically unrepeatable skills due to the large number of dribbles this player produced.
All this led him to win 5 Argentine leagues, 3 Copa Liberators of America and the 2000 Intercontinental Cup remembered by all Boca Juniors fans.
The brand that Román left to Argentine soccer fans is indelible as his dribbles were played around the world being known by fans of this sport in every corner of the planet.
Pele
In every ranking that speaks of the best dribblers in history, the name of the best soccer player in the history of Brazilian and world soccer football must be present.
Pele gave immense joys to football fans from the moment of his debut in 1956 with Santos from Brazil until his retirement in 1977 playing for New York Cosmos.
Although in his career he never played for great European clubs, his name came to this continent with force thanks to his unique dribbling abilities that this player performed on the field. All this skill led him to win 8 leagues from Brazil, 2 Copa Liberators of America and 2 Intercontinental Cups with a ballon d'or.
All this was complemented by his important contribution in the 3 World Cups won by this player at the head of the Brazilian team where he filled with joy to all the fans of this country who sang his name in the streets.
Diego Maradona
Another of the best dribblers that the world could appreciate was the Argentine Diego Armando Maradona who, with his speed at the time of dribbling, left the defenders with no chance of being able to take the ball.
With an extensive career debuting in 1976 in Argentinos Juniors, this midfielder developed an extensive career in which he stood out for winning important competitions with his teams.
In Napoli, the Argentine won the hearts of fans by winning 2 Italian leagues and a second place in the UEFA Champions League.
However, Maradona stood out worldwide for his incredible dribbles during the 1986 World Cup where he became champion with the Argentine national team in a competition where they were scorching against their rivals.
All this brought Diego incredible popularity that made him a legend of this sport for which he continues working as coach of Gimnasia y Esgrima de la Plata in Argentina.
Lionel Messi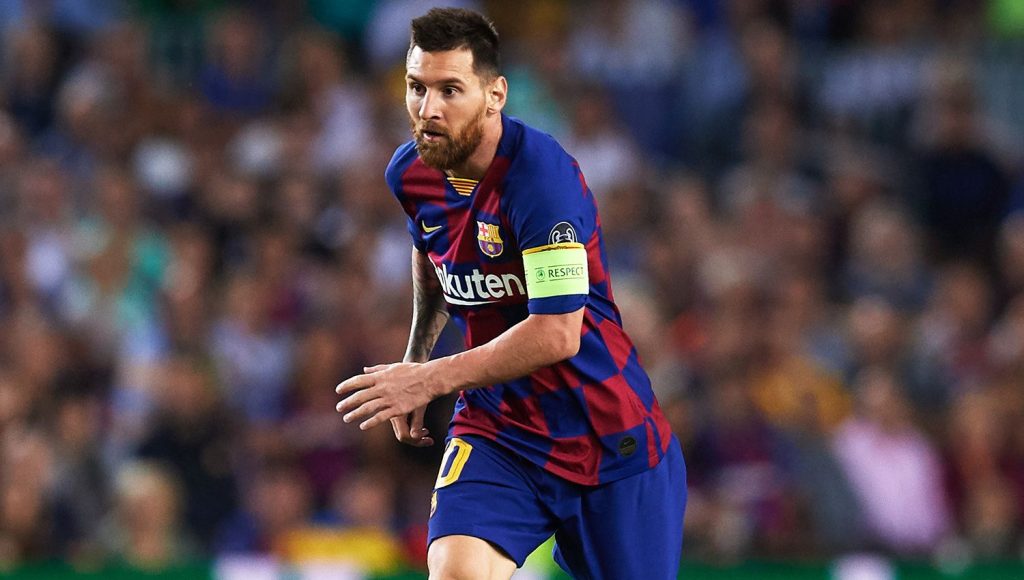 A player of the current century who is still active and is in the second place in this ranking is, without a doubt, Lionel Messi.
The Argentine forward with a football career started in Newell's old boys and continued at FC Barcelona until today, left an immense amount of dribbles produced by this skilled player who impressed, and continues impressing, fans of this sport.
Messi's abilities with the ball allowed him to win an immense amount of titles with Barca, obtaining 10 leagues from Spain, 4 UEFA Champions League and 3 world clubs. To all this, his 5 gold balls obtained by his ability are added with other many awards.
Messi is one of the best dribblers the world saw and continues seeing on the field while maintaining that excellent ability that allows him to win championships over time.
Ronaldo
The best dribbler that the world could appreciate was the excellent Brazilian striker Ronaldo. With his skills at the time of playing, he tasted fans of this sport with his abilities at the time of dribbling.
With a perfect career started in Cruzeiro during 1992, this player scored 352 goals in 518 games showing the world that he is the best dribbler in the world.
Throughout his career, he played for Cruzeiro, Philips Sv of Netherlands, FC Barcelona, ​​Inter of Milan, Real Madrid, AC Milan and Corinthians where he retired in 2011. In all these teams, Ronaldo demonstrated his skills by winning a huge number of championships.
Among his long list of championships, his most important were 2 leagues obtained in Real Madrid, where he touched the fan's hearts of the Spanish team, and their 2 World Cups with the Brazilian national team.
In the Brazilian national team, Ronaldo made an immense football contribution becoming one of the best strikers in that country by winning 2 World Cups, having greater importance in the 2002 World Cup where he had a very active participation in the team.
Thanks to this immense trajectory where he proved to be one of the best players in the world, Ronaldo won 2 ballon d'or, 1 gold boot and 4 FIFA World Player awards, among other long list of awards.
These are the best dribblers that fans had the pleasure of watching play throughout the history of this sport. Although this sport was full of skilled players, these 10 stand out above the others for all they have won thanks to his dribbles.