11 unknown facts to know about Jurgen Klopp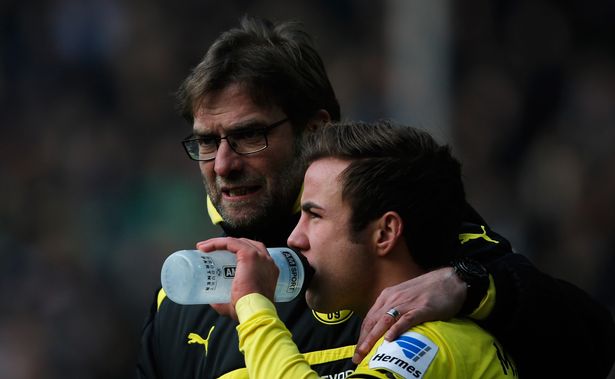 Jurgen Klopp is one of the most instantly recognizable managers in the world, with his charismatic personality and infectious smile endearing him to fans of even rival clubs.
His transformation of Liverpool from Premier League outsiders to European champions and genuine title favorites in the space of four years has been revolutionary to say the least.
Jurgen Klopp helped popularize the football term gegenpressing football tactic whereby his teams try to win the ball immediately after losing it rather than fall back to defend and he is widely regarded as one of the best managers of his generation.
The 52-year-old had earlier proven his mettle with Dortmund in the Bundesliga and he earned rave reviews for his performance in the dugout at the Signal Iduna Park, guiding the Westfalen side to consecutive league titles as well as a Champions League final.
While some facts about Jurgen Klopp such as his age and nationality are almost universally accessible, there are some lesser known facts about him and here at Sports Zion, we shall be revealing 11 lesser known facts about Jurgen Klopp.
#11 He has a dog named Emma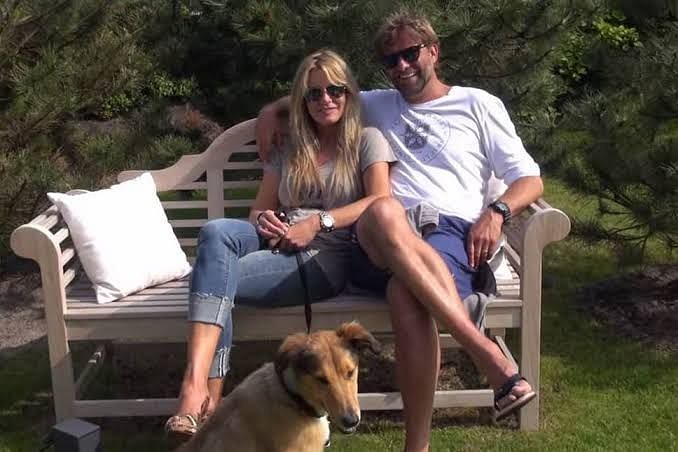 ​Jurgen Klopp has admitted his love for pets, revealing that he has a pet retriever named Emma. Interestingly, the dog is named in honor of Borussia Dortmund legend legend Lothar Emmerich.
Klopp has a strong bond with his dog and early in his Liverpool tenure, before he got his permanent residence, he had to move out of his hotel to a small apartment in order to accommodate his dog.
He has since moved into the house of former Liverpool manager Brendan Rodgers and it is guaranteed that Emma is an integral part of the household.
#10 He has been married twice and has a son and a step-son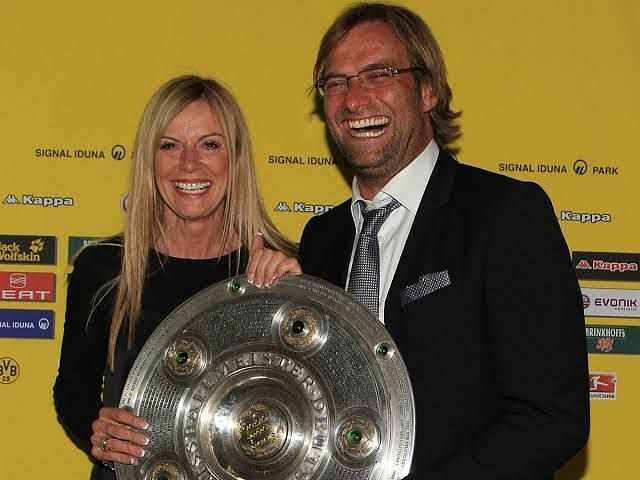 ​
Jurgen Klopp got married to his first wife Sabine in the 1980s and together, they have a son named Marc who was born in 1988 and has played amateur football at a number of football clubs across Germany without much success.
Jurgen and Sabine got divorced in 2001 and in 2005, Klopp married Ulla Sandrock who he met at a pub during an Oktoberfest celebration that same year. Ulla Sandrock is a social worker and a children's writer. She has a son, Dennis, from a previous marriage.
#9 He has undergone hair transplant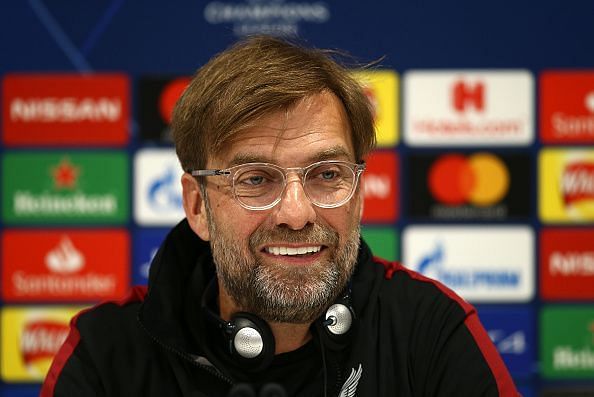 It is not an unfamiliar sight for humans to start having receding hairlines as they advance in age and while others might choose to ignore the effects of nature, others are not so comfortable and go out of their way to rectify this.
Numerous famous and normal people throughout history have undergone hair procedures and Jurgen Klopp is one of such people.
He is however unabashed about it and proudly tells journalists that he underwent a hair transplant, even pointing out that it looks good on him.
#8 He both played for and managed Mainz 05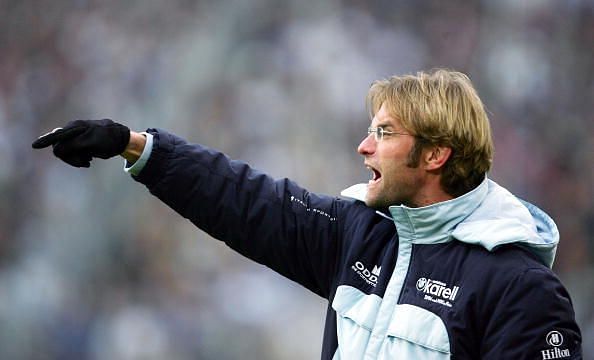 Jurgen Klopp spent the most of his playing career as a striker for Mainz 05 where he retired as the club's record goalscorer with 56 goals from 346 appearances after 15 years.
Even during his playing days, Klopp had always fancied the aspect of football management more than playing, stating: 'I had fourth-division feet and a first-division head'.
Upon his  retirement in 2001, he was almost instantly installed as coach of Mainz 05, having earlier gotten his coaching badges and he immediately impressed, helping the club to secure Bundesliga promotion for the first time ever in 2004 after two seasons of near-misses.
In his first season of top-flight management, he defied all odds and guided his side to an 11th-place finish despite having the smallest budget  and stadium in the league.
He repeated the feat a season later and secured European qualification for the first time when they qualified for the 2005/2006 UEFA Cup.
He ultimately got relegated with the club in 2007, but chose to remain with them in the second division,
#7 He cites Arrigo Sacchi and Wolfgang Frank as his managerial influences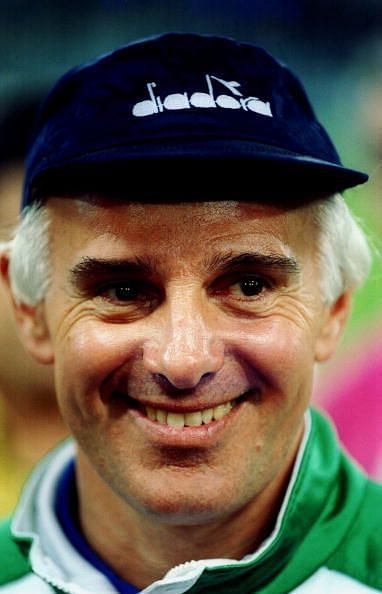 Jurgen Klopp has stated his admiration for the coaching methods of the legendary Arrigo Sacchi who led the great AC Milan team to near-invincibility in the 1980s, as well as his former coach during his playing days at Mainz, Wolfgang Frank and it is from the duo that he learned the importance of emotion in football matches which is something he prioritizes to this day.
#6 He helped transform the fortunes of Borussia Dortmund
Borussia Dortmund are one of the biggest clubs in Germany right now and are firmly established as European competitors, but their status was not always this high and a little under two decades ago, the Westfalon side were threatened with bankruptcy.
They appointed Jurgen Klopp in 2008 having finished a disappointing 13th the previous season and Klopp won his first managerial honor with the club when he defeated Bayern Munich to win the German Super Cup.
Under his watch, youngsters from around the world were scouted, but despite the youthfulness of their team, BVB made steady progress and won consecutive Bundesliga titles in 2011 and 2012, with the DFB Pokal also secured in the latter season for the first time in the club's history.
There was also a Champions League final appearance in 2013 and even though his last season in charge of Dortmund did not go according to plan, there can be no denying that Klopp was instrumental in laying the groundwork for the successes enjoyed today.
#5 He once went on a bad run of losing six consecutive finals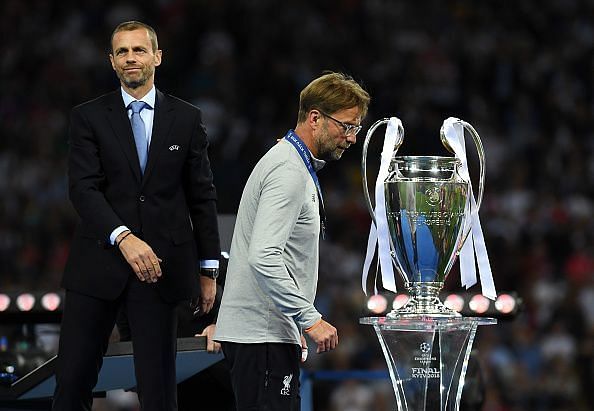 ​Jurgen Klopp is arguably the best coach of his generation and he has a relatively impressive trophy haul, but between 2013 and 2018, he embarked on a poor run of losing six consecutive finals.
Klopp showed great tactical nous in getting his teams to finals, but for some reason, he could not get his side over the line.
The unwanted record began in the aforementioned Champions League final loss to Bayern Munich in May 2013 and a year later, the same opponents dispatched BVB 2-0 in the final of the DFB Pokal.
There was further Pokal heartbreak a year later, as Klopp lost his final game in charge of Dortmund, falling to a 3-1 defeat to VFB Wolfsburg.
With Liverpool, steady progress was made in the first few months of his tenure and he became the fastest manager to reach a major final for The Reds when he guided them to the final of the League Cup in February 2016.
However, despite scoring a late equalizer to force extra time, Liverpool ultimately fell on penalties to Manchester City.  Three months later, Liverpool were yet in another final, this time on the continent as they squared off with Sevilla in the final of the 2016 Europa League.
The Spaniards completed a comeback victory to record a 3-1 victory and win their third consecutive Europa League title.
Two years later, in his first Champions League campaign with the club, Klopp guided the Merseysiders to the final of the competition but an early shoulder injury to star man Mo Salah set things in motion for Real Madrid to defeat them and win a third consecutive European crown.
Thankfully, the run was ended when Liverpool got their redemption a year later by defeating Tottenham 2-0 in the final of the Champions League in 2019.
#4 He was exposed to sports at an early age 
Jürgen Norbert Klopp was born in in Stuttgart, the capital of Baden–Württemberg to his parents  Norbert and Elisabeth. He grew up in the Black Forest village, in Glatten together with his two elder sisters; Stefanie Klopp and Isolde Reich.
His father was an active sportsman and put a young Jurgen Klopp through the rigors of physical conditioning and sports training. Jurgen played tennis in summer, skiing in winter and football throughout the year.
#3 He has had numerous books written about him and his tactical methods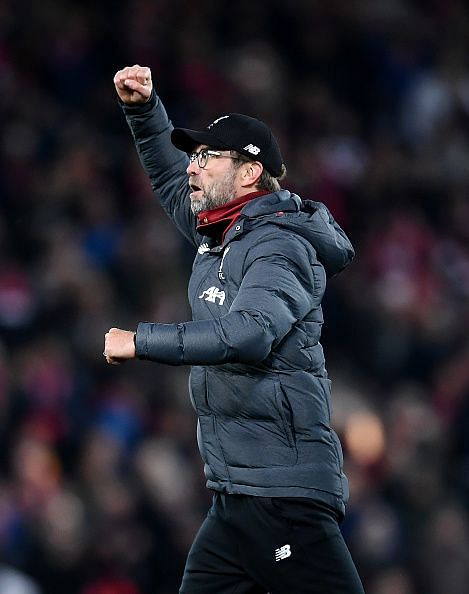 Given his status as a popular figure, it comes as no surprise that Jurgen Klopp has had numerous books written about him, while his boisterous sense of humor and harming personality makes him a thrill at press conferences and gives an abundance of one-line catchphrases to latch onto.
There have been numerous books written about Jurgen Klopp and his coaching methods including:
Bring the Noise by Raphael Honigstein
Boom!: How Jürgen Klopp's Explosive Liverpool Thrilled Europe by Paul Tomkins, Chris Rowland, Daniel Rhodes, Andrew Beasley
I Am The Normal One: The funniest Jurgen Klopp quotes… ever! by Gordon Law
#2 He regularly does commentary and analysis work on television
When he is not spending time with his family or drilling his coaching methods into his players, Jurgen Klopp can be found on television offering his expert opinion on teams' tactics and formations especially during major tournaments.
His first job as an analyst came in 2005 when he worked as an expert commentator for German television network ZDF, with his focus majorly on the German National team. He also worked as an analyst during the 2006 World Cup, 2008 Euro, and 2010 World Cup.
#1 He wanted to study medicine as a young boy but was not smart enough to do so 
During his school days, Jurgen Klopp admitted to wanting to study medicine but did not believe "he was ever smart enough for a medical career", saying "when they were handing out our A-Level certificates, my headmaster said to me, 'I hope it works out with football, otherwise it's not looking too good for you'".
It is safe to say that football worked out very well for him.