Football is a very interesting game where we have very wonderful and talented players, who continue to dazzle us with very suave skills and maddening footwork. That being said, there are a lot of these football greats who have done a lot of wonderful things with a ball at their feet, and well they have had a bit of a let-down once in a while too.
When we talk about our favorite football players, we count the number of trophies and medals they've gathered along the line in their careers as footballers, but we always tend to avoid mentioning the fact that their trophy cabinet could have been bigger if not for one or two hiccups along the way.
They'd have played, toiled and got to the finals of some competitions, and all pointers would appear to point in their directions for the triumph, only for them to capitulate, or better still, give away the game – most of the time – in bizarre fashion.
Listed below are 10 of the top players in the game of football, who could not hold their nerves and add those extra silverware to their trophy cabinet:
#10. Zinedine Zidane
The suave and smooth playing Zizou is a very talented player who gathered a lot of accolades from his proceeds on the football pitch. He won trophies at almost every club he went to but unfortunately, he had blushes to cover too when it comes to losing finals.
Zizou lost a total of four major trophies in his career as a footballer, dating back to his days at Bordeaux. He lost the 1996 UEFA Cup final to Bayern Munich. Also, at Juventus, he lost two Champions League finals – the first being against Borussia Dortmund in 1997, and the second in 1998, to Real Madrid.
The worst is yet to come through – the most agonizing defeat of his career came when he got himself expelled from the FIFA World Cup final due to a head – butt on Marco Materazzi, which eventually led to Italy defeating France on penalties.
#9. Gianluigi Buffon
Buffon is probably the greatest goalkeeper of this generation – winning everything in his path, but unfortunately, with all his greatness between the goalposts, he has still not gotten his most desired trophy. It is already a known fact that the only trophy that continues to allude him is the Champions League and he'll do anything to get his hands on the most prestigious club trophy.
He has appeared in three Champions League finals and has been unlucky to emerge second-best. The three times: In 2003, he squared up with AC Milan and almost got the better end of the stick by saving two penalties in the shoot – out only for three of his players to fluff their chances, thereby costing Buffon that final.
Secondly, he was bested by the famous MSN boys in the 2015 Champions League before a Ronaldo – inspired Real Madrid defeated him the third time at the 2017 Champions League final. He lost a Coppa Italia final in 2004 with Juve, against his former club Parma, and the Coupe de France final against Stade Rennais to take his total final loss to five.
#8. Javier Zanetti
Zanetti is a club legend at Internazionale, having been successful with them for over a decade, and is a football idol to some other football faithful, who either loves his for his exploits on the field of play or his life outside the pitch.
Unfortunately, he too got to taste multiple defeats, very painful ones, especially at the international level. Zanetti has a total of five final defeats in his football career – one with Inter and four with his national side, Argentina.
In 1997, Zanetti lost the UEFA Cup final to Schalke 04 and lost two Copa America finals in 2004 and 2007 to Brazil both times. He also lost two Confederations Cup finals – first to Denmark in 1995 and the second one to Brazil in 2005.
#7. Paolo Maldini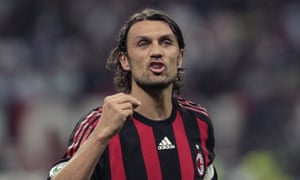 He is one of the greatest footballers of all time and the best defender in Italy and AC Milan history. He gathered trophies from far and wide, even though he played his entire career at AC Milan, yet he was able to gather 26 trophies in all.
For all his fine defensive duties and trophies won, he still fell short in some finals that could have swelled his trophy cabinet. In all, Maldini lost five finals in his soccer career – three with AC Milan, and two with his national side – Italy.
He made his three finals loss in the Champions League – the first to Olympique Marseille in 1993; the second one to Ajax in 1995, and finally, the last one to Liverpool in 2005. Furthermore, Maldini lost the 1994 World Cup final with Italy, to Brazil, in a penalty shoot-out, and the UEFA European Cup final to France in 2000.
#6. Alessandro Del Piero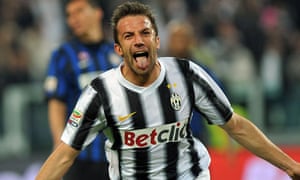 This is another Juventus football great that won almost every trophy on the planet and was a club legend at Juve. But even with all of these, he still tasted final defeats in his football career – defeats that could have added more silverware to his trophy cabinet.
He lost a total of five finals – four with his club side, Juventus, and one with the national side – Italy.
Del Piero is a member of the Juve team that lost three Champions League finals – the first to Borussia Dortmund in 1997; the second to Real Madrid in 1998, and the last one to AC Milan in 2003.
At club level, he was also in the team that lost the 2004 Coppa Italia final to Parma, to take his total loss in club football to four. In the national team, he was part of the Italy setup that lost the UEFA European Cup to France in 2000.
#5. Roberto Ayala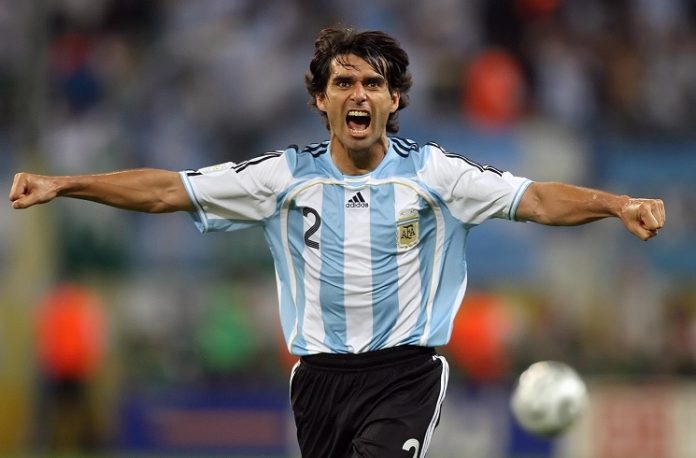 Ayala was an Argentinean, who played for Napoli, Milan, and Valencia – to mention just some of the top clubs he played for. One of the downsides to playing for top clubs is that you should be ready to face defeats, and that is what Ayala had.
He faced a total of five defeats in final matches in his football career. The first being against Bayern Munich in the 2001 UEFA Champions League. Then he was at Valencia. The following year, he got to the final again, only to be bested again. This time by Real Madrid.
Then in the national set-up, he lost the Summer Olympics final in 1996. He also lost the 2004 and 2007 Copa America final with Argentina. Nevertheless, he still enjoyed a decent career in football, especially at the club level.
#4. Arjen Robben
An all-round talented player who has played his entire top – tier football in style. But no matter how talented a player might be, there are those precious moments in your football life that your team will need you to conjure your magical prowess and save their day but then, you'll come up short in those moments.
This is the story of Arjen Robben, who lost a total of six finals in his football career – most of them, not a fault of his though. He lost five with his club side, Bayern Munich, and one with his national team.
He lost two Champions League finals at Bayern – the 2010 Champions League final against Internazionale, and to Chelsea in 2012.
He also lost three DFL Super Cup finals from 2013 to 2015. At the International level, Robben lost the FIFA World Cup final to Spain in 2010, missing two clear – cut chances in the match. That loss ended up being the lowest mark of his decorated career.
#3. Carlos Tevez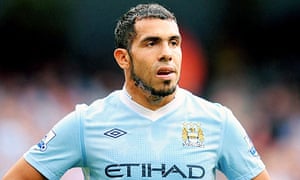 The player nicknamed "El Apache" has played in a lot of finals and came out victorious most times, and at some other times, had succumbed to defeats too. He lost in eight finals throughout his football career – four with the national team and four in his club football exploits.
He lost two Copa Libertadores in 2004 and in 2018, both at Boca Juniors in the Argentine Primera League. He also lost two UEFA Champions League finals – one at Manchester United in 2009 and the second one at Juventus in 2015.
At the national level, he lost three Copa America finals in 2004, 2007 and 2015, and one Confederations Cup final to Brazil in 2005. Despite that, he enjoyed a very successful football career winning major trophies wherever he went to.
#2. Lionel Messi
There is not much to talk about this man. He is arguably the best footballer of his generation. He has won everything that needs to be won in club football. He is one of the most talked-about footballers, and people know all he has achieved.
What most people are not aware of is that the football icon has had his fair share of defeats – most of the time, in the national set up. Messi has lost a total of ten finals – four losses with Argentina, and six with Barcelona.
He lost three Copa America finals with the Albiceleste in 2007, 2015 and 2015. He also lost the FIFA World Cup final to Germany in 2014. At Barcelona, he lost the 2006 UEFA Super Cup, two Copa Del Rey – one in 2011 to Real Madrid, and the second one in 2019 to Sevilla. He also lost three Spanish Super Cups in 2012, 2015 and 2017.
#1. Javier Mascherano
Mascherano is one of the most reliable and versatile footballers of this generation. Someone with such versatility and reliability is sure to play for some of the best teams in the world. Having to play at the top like that is bound to have its ups and downs – like winning the very best trophies and having overfilled trophy cabinets.
At the same time, you can suffer embarrassing defeats that will linger on your thoughts for long.
Mascherano lost 11 finals in total – six at the club level (one at River Plate, one at Liverpool, and four at Barcelona), and five with the national team.
At the club level, he lost the Copa Sudamericana with River Plate in 2003, and the UEFA Champions League with Liverpool in 2007 to AC Milan. Furthermore, he lost the 2011 Copa Del Rey final and three Spanish Super Cups in 2012, 2015 and 2017 with Barcelona.
With the Albiceleste, he lost the 2014 FIFA World Cup final to Germany, as well as losing four Copa America finals in 2004, 2007, 2015 and 2016