top 10 most intelligent football/soccer players
Football is more than just kicking a ball around and attempting to score in the opponent's goal. It requires a level of intelligence and the elite and most successful players have demonstrated a stunning level of intelligence on the football pitch on a consistent basis. We are pretty sure that you've seen some players execute some moves or skills that will leave you open-mouthed and come to the conclusion that such a move can only be carried out with the help of magic.
We will be ranking players by what we call 'Football IQ'. This is different from the normal IQ because being naturally intelligent doesn't mean an individual will excel on the football pitch. We will be looking at players who are 'Einsteins' and 'Newtons' on the green grass. You are already familiar with the genius of most players on the list. The players are:
#10. Philip ' The Magic Dwarf' Lahm
Date of Birth: 11 November 1983
Height: 1.70 m (5 ft 7 in)
Country: Germany
Playing Position: Midfielder, Defender
Retired: 2014
As you must have already noticed, most players on this list are midfielders. And rightly so because the midfield position is one that requires a lot of brainpower if one is to become an elite player. But Philip Lahm isn't a midfielder or more accurately, isn't primarily a midfielder.
Lahm played most of his career at left before switching over to the right flank. He settled into the new role in no time and became a world class left back. In the 2013-14 season, Pep Guardiola deployed Lahm as a defensive midfielder and he excelled at the role. Lahm performed so well in the role that you'd think he had been playing at a defensive midfielder all his life. Guardiola was so impressed that he said: "[He] is perhaps the most intelligent player I have ever trained in my career. He is at another level."
#9. Bastian 'Midfield Motor' Schweinsteiger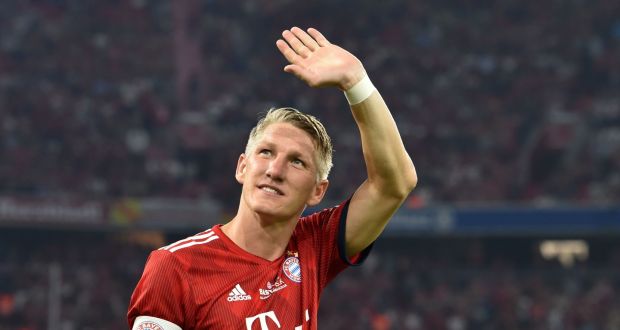 Date of Birth: 1 August 1984
Height: 1.83 m (6 ft 0 in)
Country: Germany
Playing Position: Midfielder
Retired: 2016
This man is called the 'midfield motor' because of his seemingly endless strength. Bastian is a tireless machine, tearing matches apart with his incredible workrate. But he is not a headless chicken that just runs without purpose for 90minutes. Prmarily a central midfielder, he's good enough to play on either wing. His greatest attribute is his astute understanding of football and his superb ability to read the game.
The coach of the German national team, Joachim Low,  in recognition of his intelligence, once described him as "the brain" of the national team. He's crucial to Bayern Munich's success as well as that of the national team. Also, Schweinsteiger can score long range goals and he can also make dangerous deliveries from set pieces. You definitely want a player like him in your team.
#8. Luka Modric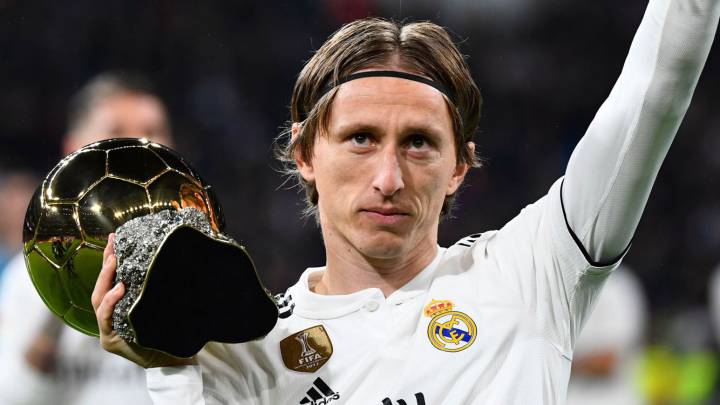 Date of Birth: 9 September 1985sa
Height: 1.72 m (5 ft 8 in)
Country: Croatia
Playing Position: Midfielder
Real Madrid's Luka Modric is renowned for his talent, intelligence, and elegance on the ball. This is a man that has mastered football's fundamentals, tactical strategy, and precision in execution. He's very hardworking, brings composure to the midfield and improves the play of his teammates. He's an excellent dribbler and a master at creating goalscoring opportunities for his teammates. He won the 2018 UEFA Men's Player of the Year Award, as well as The Best FIFA Men's Player and Ballon d'Or awards, becoming the first player other than Lionel Messi or Cristiano Ronaldo to claim the awards in more than a decade. A truly remarkable achievement.
#7. David Silva
Date of Birth: 8 January 1986
Height: 1.70 m (5 ft 7 in)
Country: Spain
Playing Position: Midfielder
Honestly, we think David Silva is a little bit underrated. But regardless of that, this man is extremely good…and intelligent of course. He's been nicknamed 'Merlin' and 'El Mago' for his world class passing ability and possession retaining qualities. No matter how tightly marked he is, 'Merlin' will not give away the ball. His first touch is flawless and his vision coupled with his passing accuracy allows him to play his teammates through on goal. He's very versatile and can be deployed in several attacking roles- midfielder, winger, false 9, second striker, deep-lying central midfielder.
#6. Andreas Iniesta
Date of Birth: 11 May 1984
Height: 1.70 m (5 ft 7 in)
Country: Spain
Playing Position: Midfielder
Alright, alright. We know you've been waiting to see Iniesta's name on this list. And here it is. Our list of the most intelligent football players cannot be complete without Xavi's partner in crime. Iniesta has the perfect combination of balance, ball control, and agility. This coupled with his skill and flair allowed him to dribble past any player at will. He's extremely creative and very hardworking. Iniesta is a playmaker who relies on his technique, exceptionally precise, creative, and intelligent passing, intuition, movement, and inventiveness to control the midfield, dictate the ebb and flow of play, and create chances or space for teammates.
His connection and interplay with Xavi is magical and the duo were the backbone of Barcelona's sucess this decade. There are very few people that know football more than Iniesta.
#5. Andrea Pirlo
Date of Birth: 19 May 1979
Height: 1.77 m (5 ft 10 in)
Country: Italy
Playing Position: Midfielder
Retired: 2017
Pirlo is regarded as one of the greatest midfielders to have played football. His technique is flawless and his vision, ball control, creativity, and passing ability were a delight to those who were fortunate to watch him play. If you didn't see this maestro in action, then a quick visit to YouTube to watch his videos is all you need need to be convinced of his intelligence and talent.
He achieved a lot of success with AC Milan, Inter and Juventus as well as with the Italian national team. Pirlo can find his teammates in dangerous positions. Carlo Ancelotti, who was the manager of AC Milan when Pirlo played for the club had nothing but praise for the legend. He once said, "Pirlo spots a pass in a split-second that lesser players could spend a whole lifetime waiting to see." Now that's a lot of praise for Pirlo who's is a true magician.
#4. Cristiano 'CR7' Ronaldo
Date of Birth: 5 February 1985
Height: 1.87 m (6 ft 2 in)
Country: Portugal
Playing Position: Forward
Yes, CR7 is fourth on our list. The man who likes to rip his shirt off and flaunt his perfect six-packs after scoring an important goal. But Ronaldo's incredible football IQ is most times ignored. Ronaldo has the ability to read the game in a way very few people can and his off the ball movement is incredible. He's being criticized most times for scoring tap ins but what most people don't realize is the insane intelligence he displays to be in such goalscoring positions.
Ronaldo doesn't dwell on the ball like his eternal rival Messi. He thrives off the ball. And his physique means he can score all sorts of goals and he's really powerful in the air. There are very few players that can currently head the ball better than Ronaldo. Ronaldo is well known for his work ethics and his evolution from a tricky winger to a deadly assassin in front of goal is one of the wonders of football. Ronaldo is 34 and he's still going strong. He hasn't shown any signs of slowing down yet. Sir Cristiano, we bow to you in utmost respect.
#3. Xabi Alonso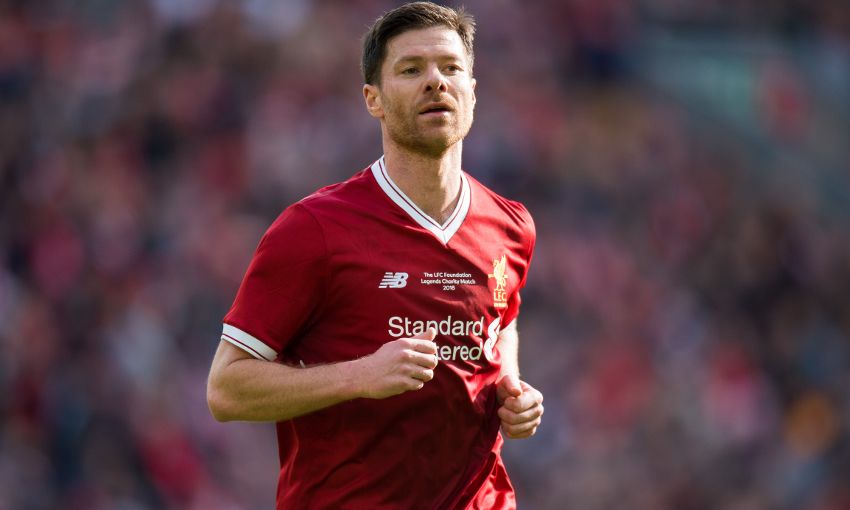 Date of Birth: 25 November 1981
Height: 1.83 m (6 ft 0 in)
Country: Spain
Playing Position: Midfielder
Retired: 2014.
Alonso may not have the same recognition as Spanish teammates Xavi and Iniesta (due to their remarkable achievement at Barcelona) but his talent and intelligence are in no way inferior to theirs. One might even argue Alonso has an edge over the likes of Xavi in that he was good both offensively and defensively. Alonso also has that rare ability to see things before they happen. Talk about a football seer.
Alonso was so good that Pep Guardiola signed him for his Bayern Munich team when he was 32! And he was a key member at Bayern Munich, dominating games endlessly as he won three Bundesliga titles in his three seasons at the club. He was playing at the highest level until he retired at 35.
#2. Xavi 'The Puppet Master' Hernandez
Date of Birth: 25 January 1980
Height: 1.70 m
Country: Spain
Position: Midfielder
Retired: 2014
One look at Xavi and you might not really take notice of the guy. But you will be damned to ignore him on the playing field. There are very few players that understand space and time more than Xavi. He's not the fastest footballer to have played the game and he's not the strongest either. But his playmaking skills are a product of magic. Pure magic. Xavi was awarded the IFFHS World's Best Playmaker award four times: 2008, 2009, 2010, 2011. That alone is a testament to his extraordinary playmaking skills.
Xavi's through balls and lofted passes are something to behold. No matter how tight the opposition's defense is, Xavi would always find space to pass forward to a teammate. He rarely gives away the ball and dictates the tempo of the game. His extraordinary ability to control matches has earned him the nickname 'The Puppet Master'.
#1. Lionel 'La Pulga' Messi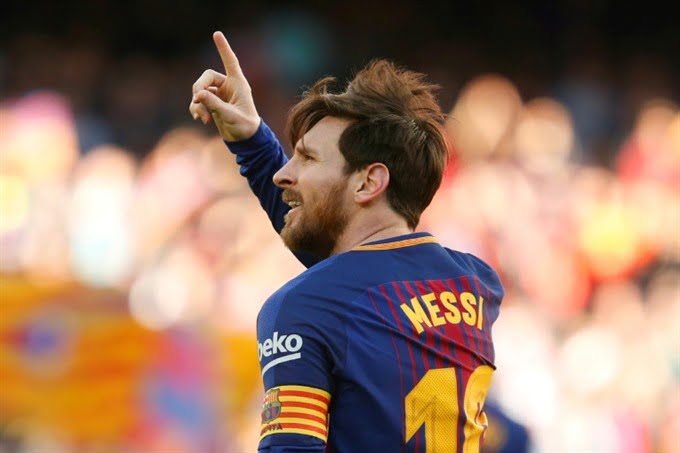 Date Of Birth : 24 June 1987 (age 32)
Height: 1.70 m (5 ft 7 in)
Country: Argentina
Position: Forward
Leo Messi is one football player that needs no introduction. There are a lot of super intelligent players out there but Messi tops this list because of the insane consistency. His understanding of the game is out of this world. He knows when to accelerate, how to move and it's like he can read the minds of defenders as he gets past them with so much ease. A true magician!
Messi had growth hormone deficiency as a child and Barcelona paid for his treatment. And that is arguably the best investment Barcelona has done in their entire history. The treatment helped Messi grow but he isn't still as big as most football players. But the interesting thing is that his small stature doesn't affect his game. In a way, it gives him an edge as he can move into tight spaces, change pace quickly and rarely goes down when tackled because of his low center of gravity. Messi is a player that uses aerodynamics, geometry, and probability to excel. Messi is one of those very few football players that can literally dribble all players on the pitch to score a goal.
The only downside to his physique is that he's unable to score headers but Lionel Messi is a player that doesn't need to score headers. His vision is god-like and his passing accuracy is insane. And the icing on the cake is that he's really good at free kicks. Long live the king!
And that's our list of top ten most intelligent players in the world. Is there someone you think we should have included in the list? Then tell us in the comment section.