Lionel Messi, the little magician is an outright legend of soccer. Fan bases and soccer pundits around the world, have often acknowledged him as the "GOAT"- the greatest of all time. The Argentine maestro casts a spell of magic every time he steps up on the field of soccer. Needless to say, he strikes fear in the opponent camp and is a component of nightmares for defenders.
Sixteen years into playing professional soccer at the topmost tier, Leo has surpassed countless records, etching his name in history books. An inspiration to many, Messi is known for his enigmatic dribbling skills while nutmegging the defenders and gliding the ball into the opponent's goal.
The world of soccer has seen absolute greats pop up at different timelines, Messi is one of them. Be it Pele or Maradona, be it Zidane or Ronaldinho, comparisons between players are a commonality.
Who is better at soccer Messi or Ronaldo?
The Argentine skipper has often been compared to another Argentine legend- Diego Maradona. However, his comparisons with the Portuguese Powerhouse, Cristiano Ronaldo is by far one of the most intriguing ones.
It is quite rare for two players of astronomical grandeur to showcase their talent at the same time. Messi and Cristiano have been doing exactly that for more than fifteen years now.
The Messi Ronaldo saga is so engaging that it has led to brawls at parties and jostles at stadiums. Several questions about who is better Ronaldo or Messi, have been raised and debated on for a long time.
Standing on the threshold of the thirty-third birthday of Lionel Messi, we all have a look at the Top 10 reasons why Messi is better than Ronaldo. Let's grab a cup of coffee and relive the maestro's superiority at the zenith.
#10. Team Game – who is better messi or ronaldo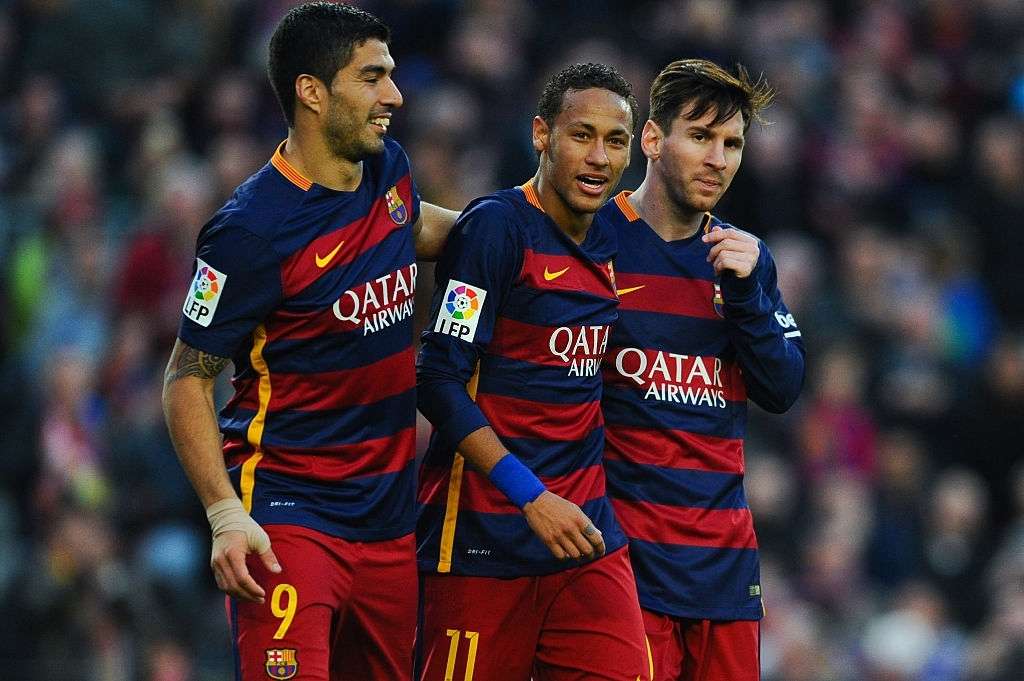 Anyone who plays or follows soccer would understand the importance of team game. No matter how big or dexterous a player is, if he's not helping his teammates, the game cannot be won.
Messi is not only one a cut above others in skills, but his mental reading of the game is also second to none. It is the mental framework that helps him realize who is the best player to score from a certain attack. As a result, it is reflected in the wins churned out for Barcelona.
Ronaldo, though he's a great ambassador of the game, he is often criticized for being selfish before the goal. In Barcelona, it is seen how teammates flock around Leo who helps in providing assists. Whereas, Ronaldo at times is a lonely figure at the front. Messi can easily fit in any outfit across the globe, but for Ronaldo, it is not so. Cristiano is a sheer mismatch for teams playing possession-based football.
#9. Defending
If there is one attribute in Cristiano Ronaldo's gameplay that strikes low in contrast to Messi's, it is his defending. Ronaldo's fans may question the need of him defending albeit being a central forward. However, the game of soccer entitles one as a great when that player shows all-round brilliance.
In contrast to Ronaldo's 0.3 interception rate and 0.2 tackle rate per match, Messi stands tall. In La Liga alone, Messi has gathered up 0.6 interception rate added to his 0.7 tackle rate per game. Unlike Cristiano, Messi can be seen pressing for the ball throughout 90 minutes. (Video Courtesy -Anass)
#8. Discipline
While it comes to discipline, the Argentine has far better records then the Portuguese. Throughout their career, the difference in the attitude of both the legends is striking enough.
While Ronaldo is known for his witty remarks on and off the field, his cocky attitude has often put him in trouble. Though Messi is one of the most tackled players in the history of the game his calmness personifies a soothing aura.
In his entire career till date, Messi has received 77 yellow cards and 2 paltry red cards (both coming in international matches for Argentina). On the other hand, Ronaldo has 120 yellow cards to his name and has been sent off 11 times. Messi has been suspended for 4 games. Whereas, Ronaldo has suffered a similar fate in 24 matches.
#7. Passing Ability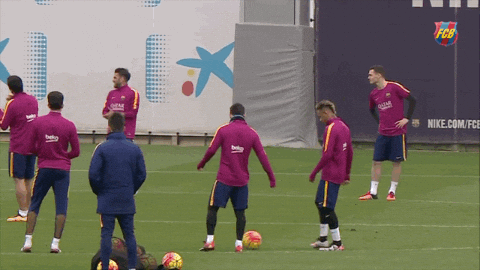 Thanks to Pep Guardiola and his tiki-taka style of soccer, Lionel Messi has become a fine-grained passer in the soccer world. Playing beside the likes of Xavi and Andres Iniesta, the wizard has mastered the art of passing.
It seems as if Lionel Messi has a live blueprint of the match inside his brain. Whether it is a short pass or a long haul, his passes are inch-perfect. Though Ronaldo's passing accuracy is better than most players, it is not as impressive as Messi's.
Be it defensively, creating a counter-attack, or be it at the attacking end, Leo's passing ability is unmatchable.
#6. Accolades
Neither of the superstars is shy when it comes to collecting trophies and awards and filling up their cabinet. If we collect the gold from both these players, we might as well be able to buy an island in the Caribbean.
Messi edges past Ronaldo in terms of the Ballon d'Or as he has 6 compared to Ronaldo's 5. Although he has never won a World Cup, he has the Golden Ball from the 2014 FIFA World Cup. Ronaldo's fans argue that Messi has no international trophies while Ronaldo has one. Messi, on the other hand, Leo has an Olympic gold medal and an under 20 World Cup title.
Apart from an international trophy, Messi has won almost every award, putting him before CR7.If one sits down to count the duo's achievements, he might as well be lost in oblivion.
#5. Goal Scoring Prowess – who has more goals Messi or Ronaldo
Every time you sit down between a Ronaldo and Messi fan, you get engrossed in their heated arguments. Questions like- has Ronaldo scored more goals than Messi or has Messi scored more goals than Ronaldo spice it up.
A plethora of goals in each player's kitty reflects their hunger for goals. While in the Champions League, Ronaldo is the highest goal scorer, in La Liga it is LM10 (Leo). Messi had scored a jaw-dropping 91 goals in a season that is God-like. Considering the ages of both the players, Messi has a great chance of going past Ronaldo's goal scoring tally.
A recent report by michelacosta.com highlights the scoring tally of the two legends. Ronaldo has scored 725 goals in 1002 matches at an average of 0.72 goals per match. Whereas, Messi has netted 699 goals out of 859 matches at an impressive 0.81 goals per match.
#4. Technical Ability – who is faster Messi or Ronaldo
Ronaldo can score with his left foot, with his right foot, and with his head. However, it has taken the Portuguese years to become what he is today. Leo is different from CR7 in this aspect. Right from his La Masia academy days, Messi has always been a God-gifted player.
Ronaldo would set fire on the left-wing dribbling past one or two to score an amazing goal. Both these players are definitely the best wingers of all time. Messi would rather give short passes and when it comes solely to him, he would go onto dribble past 5 to 6 defenders to score a goal.
https://www.youtube.com/watch?v=amCPT63cDMQ&feature=youtu.be
It's a treat to watch both the legends play, but the Barca skipper has something magical in him. Messi's left foot acts as a magic wand of the sorcerer; scoring stunning goals as well as assisting teammates.
#3. Attitude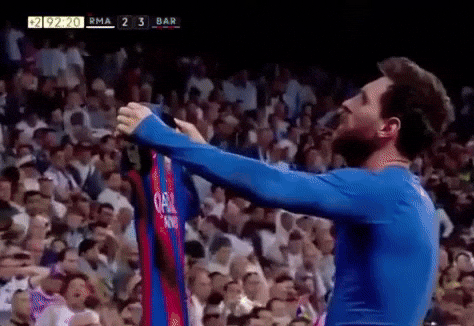 Ronaldo might be one of the topmost spenders on charity, but on the field, he's an arrogant fellow. Messi too spends heavily on charity and unlike Ronaldo, he is the personification of calmness.
Criticisms on Ronaldo flock in from every corner of the world on how he dives. He stays on the ground even though he is fit enough to get up and play. Diving takes away the beauty of the game, overshadowing it with dishonesty. He portrays the sportsmanship spirit, even though Lionel Messi is one of the most tackled players in the world. If he is okay, he will always be seen getting on with the game.
#2. Free-kicks – is Messi better than Ronaldo?
https://www.youtube.com/watch?v=97zHjBBzqVU
In soccer, everything is so engaging that it keeps the spectators cling on to the edge of their seats. Free kicks happen to be one such aspect of the game that stupefies the dimensions of spectators' minds.
Both Messi and Ronaldo are chief constituents for their respective teams while taking free-kicks. While Ronaldo has scored 54 times from the free-kick spot, Messi has scored 52 times. It must be kept in mind that Ronaldo has played nearly 150 more matches than Messi.
Till the 2017 season, Ronaldo was much ahead of his rival. However, in the past few seasons, Messi has scored nearly a score number of free kicks. He is outright the better free-kick taker between the two. (Video Courtesy- Messi Magician HD)
#1. Accuracy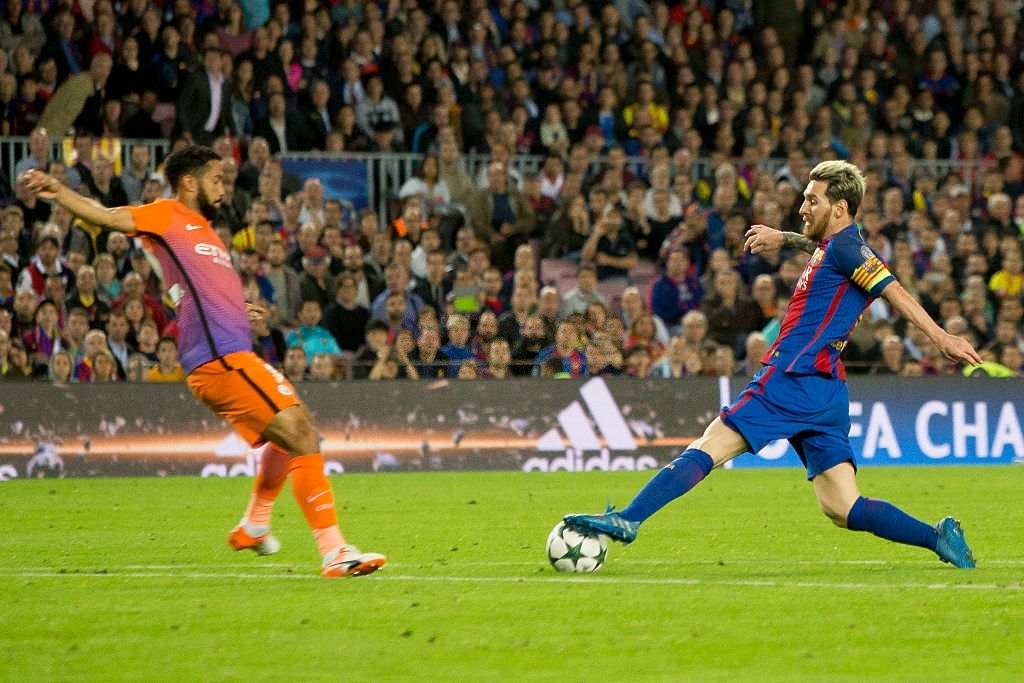 In terms of accuracy, Lionel Messi stands a cut above the rest. The Barca skipper has staggering numbers to his credit. He is almost as accurate as a calculator. Makes us wonder, how many goals has Messi scored in his career.
While Messi's average goal scoring rate is a whopping 0.81 per game which is far better than Ronaldo's. Ronaldo lags at 0.72 goals per game, even though he has played nearly 150 more games.
Out of the 75 tournaments Messi has taken part in, his team has won 35 of them. The win ratio here is 46.67, which is 39.74 for Ronaldo. Cristiano's team has won 31 out of the 78 tournaments that he has participated in. It is without any doubt that the Argentine is far more accurate than the Portuguese.
In this list, we had an overview of the Top 10 reasons why Lionel Messi is better than Cristiano Ronaldo. As a soccer fan, its best to gulp in all the magic created by Lionel Messi and Cristiano Ronaldo. With both of them well over thirties, it best to not miss their games as long as they are playing. Let the rivalry intensify and let the superstars perform their best.