After spectacularly winning the UFC heavyweight title in March at UFC 285, Jon Jones called out Stipe Miocic who was in attendance at the PPV. In his interview, Jonny Bones said that he is targeting this matchup at International fight week. Consequently, fans were excited as two of the best heavyweights will clash for the belt.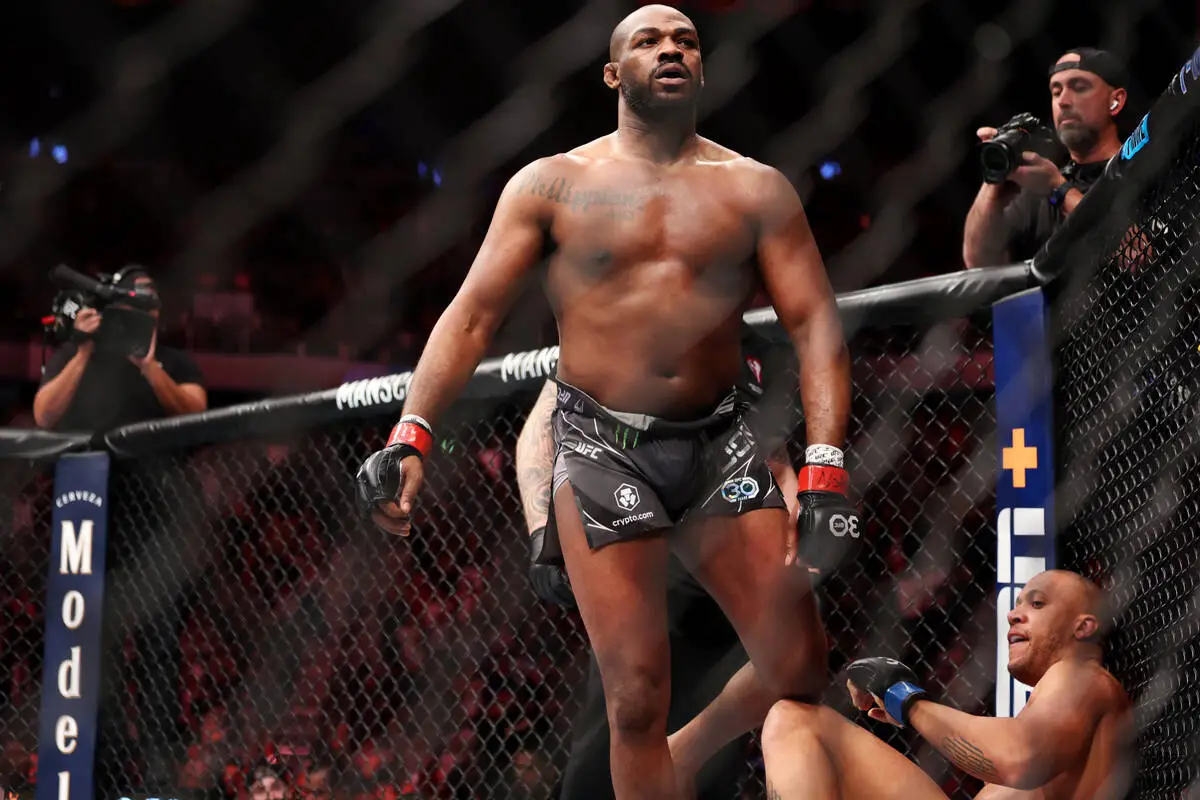 However, almost three months have passed since the callout and there has been no agreement for a fight. We are yet to hear an official confirmation for this title matchup. Both Jon Jones and Stipe Miocic are blaming each other and as a result, there are rumors that the former heavyweight champion will not challenge Jones next.
Chael Sonnen claims UFC is planning for Jon Jones vs Sergei Pavlovich
It seems that Jon Jones is growing impatient with Stipe Miocic and as mentioned above, the heavyweight champion could move on and fight someone else. While having a chat with Brendan Schaub, former UFC star Chael Sonnen addressed the current situation of the title fight between Jones and Miocic.
During this interview, Sonnen claimed that the UFC is looking to schedule a fight between Jones and Sergei Pavlovich. "I'm hearing strong rumors that Stipe and Jones is going to go up in flames and that Sergei Pavlovich vs. Jones is happening in August. I'm hearing strong rumors on that. It's strong enough that I can say it's at least being pursued."
If the UFC is moving on from the idea of a Jon Jones vs Stipe Miocic title fight then making Sergei Pavlovic the next challenger makes sense. Because the Russian heavyweight has been a force to reckon with and is on a great winning streak. He has finished his last six opponents inside the first round and as a result, this will be an exciting bout to watch.
Michael Bisping questions Chael Sonnen's Jon Jones vs Sergei Pavlovich speculations
Former UFC middleweight champion and commentator Michael Bisping responded to Chael Sonnen's claims of the UFC looking to book a fight between Jon Jones and Sergei Pavlovich in a recent conversation with Brendan Schaub. The Count disagreed with Sonnen's speculation and said that the UFC has not communicated to him about this idea.
"Now, I'm just gonna say take everything that Chael says with a pinch of salt. This is me just saying I don't know where he's getting his information. And Chael doesn't even quote a source. As someone that works for the UFC, I have heard nothing of the sort. Okay?"
Bisping also said that he wants to see Jonny Bones defend his belt against Miocic. However, there isn't a lot of time for the former champion to sign the dotted line as Jones is targeting a fight in November. If Stipe Miocic takes too long then the promotion could take the route of booking Jones vs Pavlovich next.