The tradition of making fight predictions has long been a cherished aspect of the boxing world, with enthusiastic fans actively engaging in banter before each impending match.
Undeniably, there is a unique thrill associated with such predictions, contributing to the overall excitement surrounding the fight. However, amidst the exhilaration and element of surprise that accompanies these prognostications, they can sometimes lead to disappointment for the boxers involved.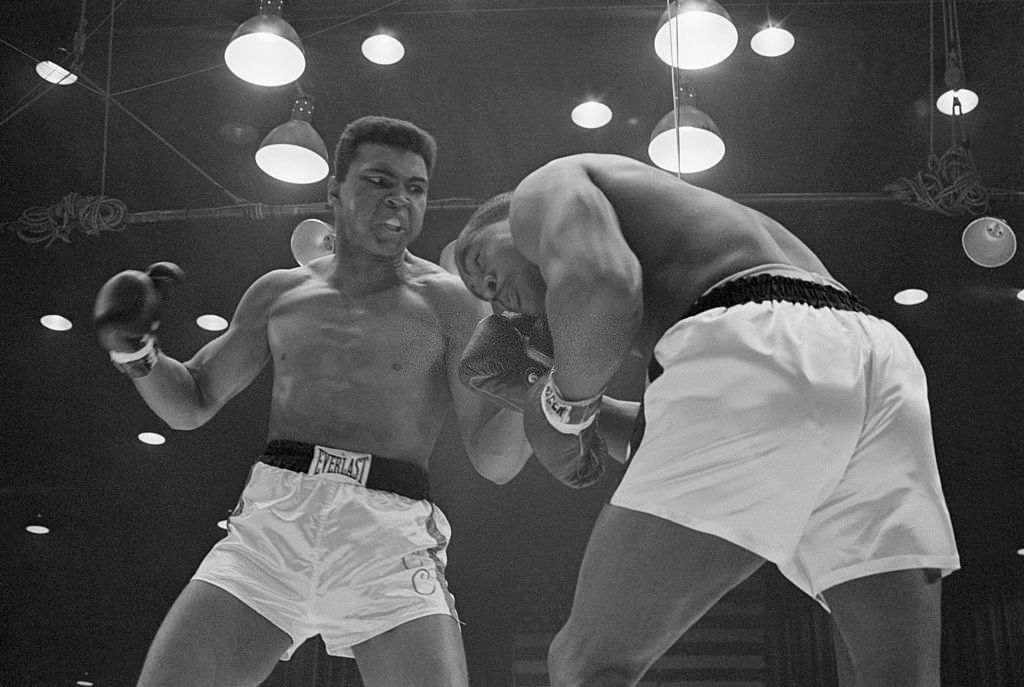 Renowned boxing legend 'Sugar' Ray Leonard experienced the sting of one such prediction. Leonard, known for his flamboyant style in the boxing ring during his era, earned the moniker of the 'fastest boxer' in the world.
How Muhammad Ali's words deeply affected 'Sugar' Ray Leonard's boxing predictions?
His exceptional skills captivated audiences like never before. In fact, the boxing community warmly received a video clip showcasing Leonard's speed even at the age of 67. Nonetheless, Leonard recently shared an incident that left him perplexed.
It happened when his idol, the late and beloved Muhammad Ali, predicted him for a specific fight, leaving Leonard in a state of bewilderment. Remembering the time, Leonard said, "Muhammad Ali was asked, could Ray beat Hagler? And, he said no. And, it hurt me so bad."
At the remarkable age of 67, the legendary boxer known as Sugar Ray Leonard still finds himself in the ring. Fighting not only for personal triumph but also for a noble purpose. This week, as he has done for numerous years before, Leonard gears up for another charitable endeavor.
Established in 2009, the Sugar Ray Leonard Foundation proudly presents its highly anticipated 12th annual event, "Big Fighters, Big Cause" Charity Boxing Night.
Despite quitting boxing prediction, Sugar Ray Leonard choose to fight for good cause
Taking place this Wednesday at the prestigious Beverly Hilton, the occasion promises an unforgettable evening of sporting excellence intertwined with a deep commitment to philanthropy.
Recently, the illustrious founder himself, Sugar Ray Leonard, shared his profound connection to charitable work in an interview with Spectrum News. Exploring the depths of his heart, Leonard elucidated the driving force behind his unwavering dedication to philanthropic endeavors.
"I've always had this thing to help people, particularly kids, and what came up was diabetes. My father was diabetic," said Leonard.
"I'm a blessed man. I've been a fighter now for 50 years. I've come out somewhat unscathed as a blessing. So I want to give back and reciprocate. I get the best feeling."
The much-anticipated event at the luxurious Beverly Hilton in Beverly Hills will encompass a captivating blend of thrilling boxing bouts, delectable gourmet cuisine, and an enchanting auction.
Every penny raised from this grand affair will go towards advancing the Sugar Ray Leonard Foundation's noble cause of financing vital research and providing essential care for individuals affected by diabetes.
Anticipated to be a gathering of luminaries and celebrities, the event is poised to shine with the presence of renowned stars, as it has in years past.
"Eddie Murphy has always been a supporter of mine," Leonard said. "Every year, there's a new host who talks everyone through what's happening. And this year, it's Chris Spencer. He's a funny guy, a crazy guy. But he's a good guy."
With a staggering sum of over $5 million raised this year, the foundation and its visionary leader are ceaselessly exploring novel avenues to combat societal challenges and elevate public consciousness. For Leonard, this pursuit even encompasses the prospect of re-engaging with a former adversary within the boxing ring.
What are your thoughts regarding this? Let us know in the comment section below.