Alex Pereira's shocking revelation on Khamzat Chimaev rejecting his offer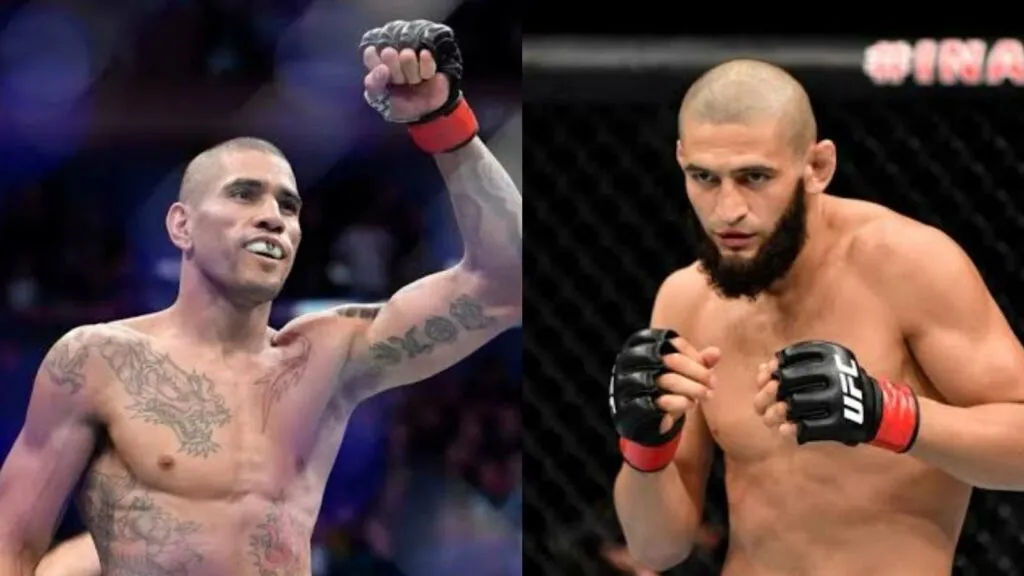 Khamzat Chimaev was talking about fighting Alex Pereira at UFC 283, but a recent source claims that is unlikely. However, it remains unclear why Chimaev declined Pereira's request to fight him, but certain rumors point to something else. The following development had a stunning impact on the UFC star.
Chimaev had tweeted earlier this month that he wanted to face the former kickboxer, but the deal fell through due to Pereira's busy schedule. The Brazilian MMA fighter was busy fighting his long-time rival Israel Adesanya in the fifth round to win the title at New York City's Madison Square Garden. Following the battle, a heated debate developed on social media over whether the Swedish MMA star would have finished Pereira in a round or less. The Twitter feud was later turned into a possible octagon fight at UFC 283.
Ready to fight in Brazil @AlexPereiraUFC let's go champ 🤪🤝

— Khamzat Chimaev (@KChimaev) November 13, 2022
However, Pereira and his coach, Plinio Cruz, quickly reacted to the freestyle wrestler's call out after the title fight against Adesanya. And they addressed the issue in an interview, stating: "I went to my manager and said, 'Look, I just did a hard weight cut; I can't make 185 for this right now, but tell the UFC I'll challenge him to fight me at 205 at UFC 283 in Rio.' Chimaev didn't want it, He's a big guy, I'm a big guy. Let's do it at light heavyweight so we don't have to worry about a weight cut. We offered 205 for Rio."
.@KChimaev responds to Alex Pereira claiming he asked to fight him at 205 in January pic.twitter.com/VCVVIGtKrE

— MMAFighting.com (@MMAFighting) November 28, 2022
Although the UFC welterweight fighter quickly accuses inaccuracy on the 35-year-old and his coach's interview. Even though the 28-year-old accepted the offer to face the UFC veteran star in a tweet, the tweet was later deleted, so there is no proof. He desired to fight against the current UFC Middleweight Champion at UFC 282. Unfortunately, after witnessing Pereira's 20-plus minute bout with Adesanya at UFC 281, he felt it would be practically impossible for the middleweight division fighter to face him after only a few days off. And Khamzat Chimaev was well aware of it, for which reason he later refused to fight him any further.