One of soccer's biggest names, Lionel Messi, is on his way to play in Major League Soccer after securing a deal with David Beckham's Inter Miami CF as a free agent, after his contract with Paris Saint-Germain came to an end.
Let's be honest – soccer isn't among the most popular sports in the USA, with many claiming that Americans know nothing about it at all. However, Lionel Messi is among the most popular celebrities on earth, boasting a staggering 469 million followers on Instagram.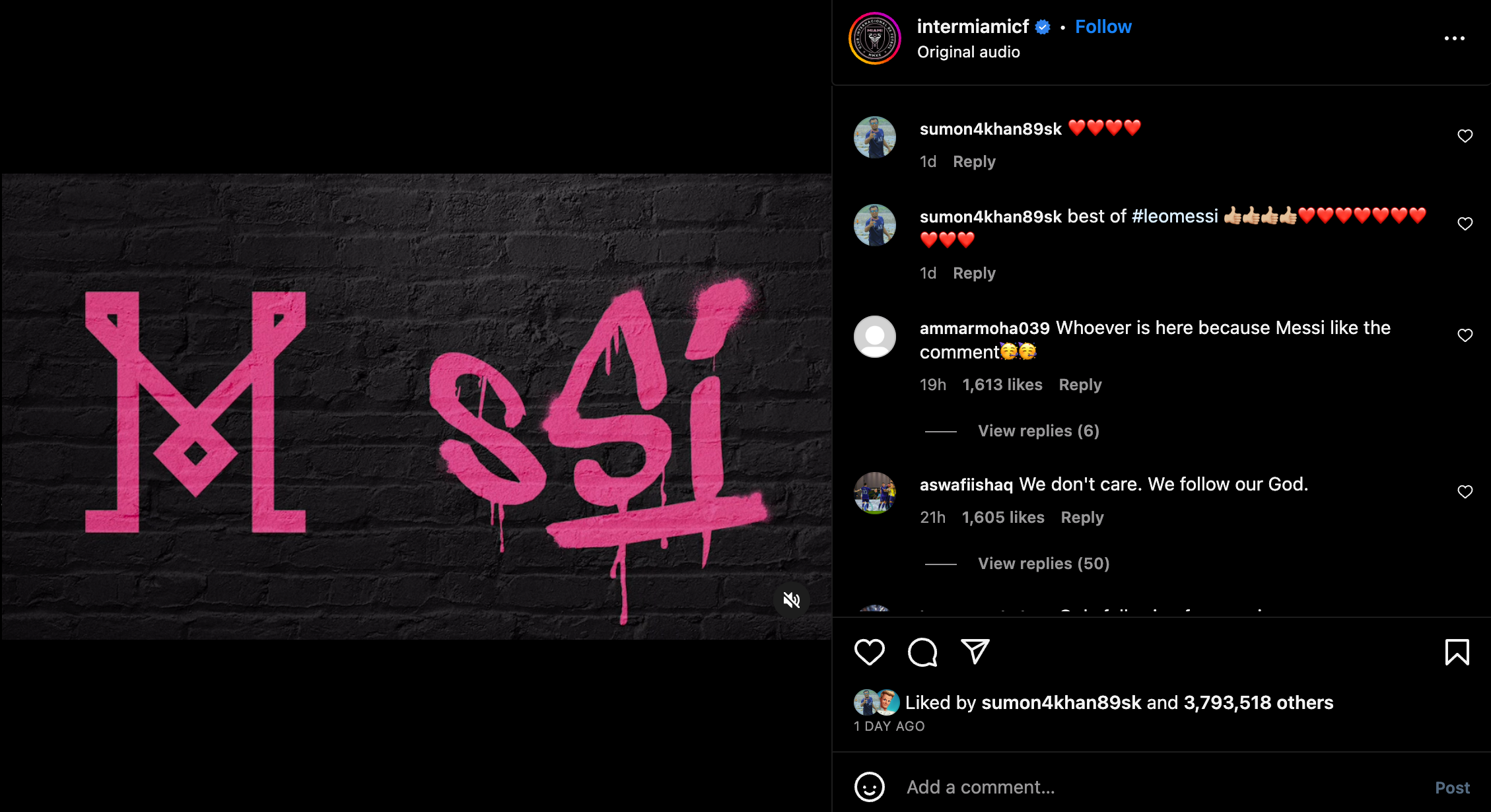 beIN Sports USA took it to the streets of Miami to see how many of the Miami natives recognized the soon-to-arrive soccer superstar. The results are, well, quite surprising!
Miamians' Lionel Messi response is better than expected
The beIN Sports USA reporter went around the streets of Miami, showing people a picture of Lionel Messi, asking whether they knew who he was.
The majority were well acquainted with the 35-year-old Argentinian, responding immediately in a positive manner. A group of young men were even aware of the fact that Leo had signed for Inter Miami.
However, there were a handful who didn't recognize one of the most popular faces in the world. They, however, managed to identify Leo's association with soccer.
😳🐐 Do the MIAMI public actually know who LIONEL MESSI is⁉️🤔

These people were shown a picture of MESSI, but some of them don't even know who he is… 🇦🇷🫣

Thoughts on Messi going to Miami? 👀🔥 pic.twitter.com/iyL5AAI13S

— beIN SPORTS USA (@beINSPORTSUSA) June 8, 2023
All in all, the majority seemed to know who he was, and according to the video, it is looking promising for the MLS. Don Garber, the MLS commissioner, even tweeted that he couldn't wait to welcome Lionel Messi to America!
We can't wait to welcome you! #Messi pic.twitter.com/E2inr1FD82

— Don Garber (@thesoccerdon) June 8, 2023
Jimmy Butler 'excited' to have Messi join Inter Miami
One person who did not misunderstand Lionel Messi's legacy was NBA finals star Jimmy Butler.
The Miami Heat star expressed his excitement over the seven times Ballon d'Or winner coming to the city of Miami in a press conference. "Obviously, he is one of the greatest players to play that beautiful game. I'm so excited for the city of Miami, to be able to have a player of that caliber here," he said.
Jimmy Butler (Basketball player) on Lionel Messi's arrival pic.twitter.com/927DTGeqp9

— Stop That Messi (@stopthatmessiii) June 8, 2023
"Now that he is here, I think all the football/soccer fans from all over the world are going to come here and get an opportunity to watch him compete. I'm glad he is here."
We are equally excited to see Lionel Messi in action wearing Miami pink, and can't wait to see how arguably the greatest of all time performs on American soil.