"Bang of shite" Conor McGregor brutally criticizes Khabib Nurmagomedov's spot in UFC Hall of Fame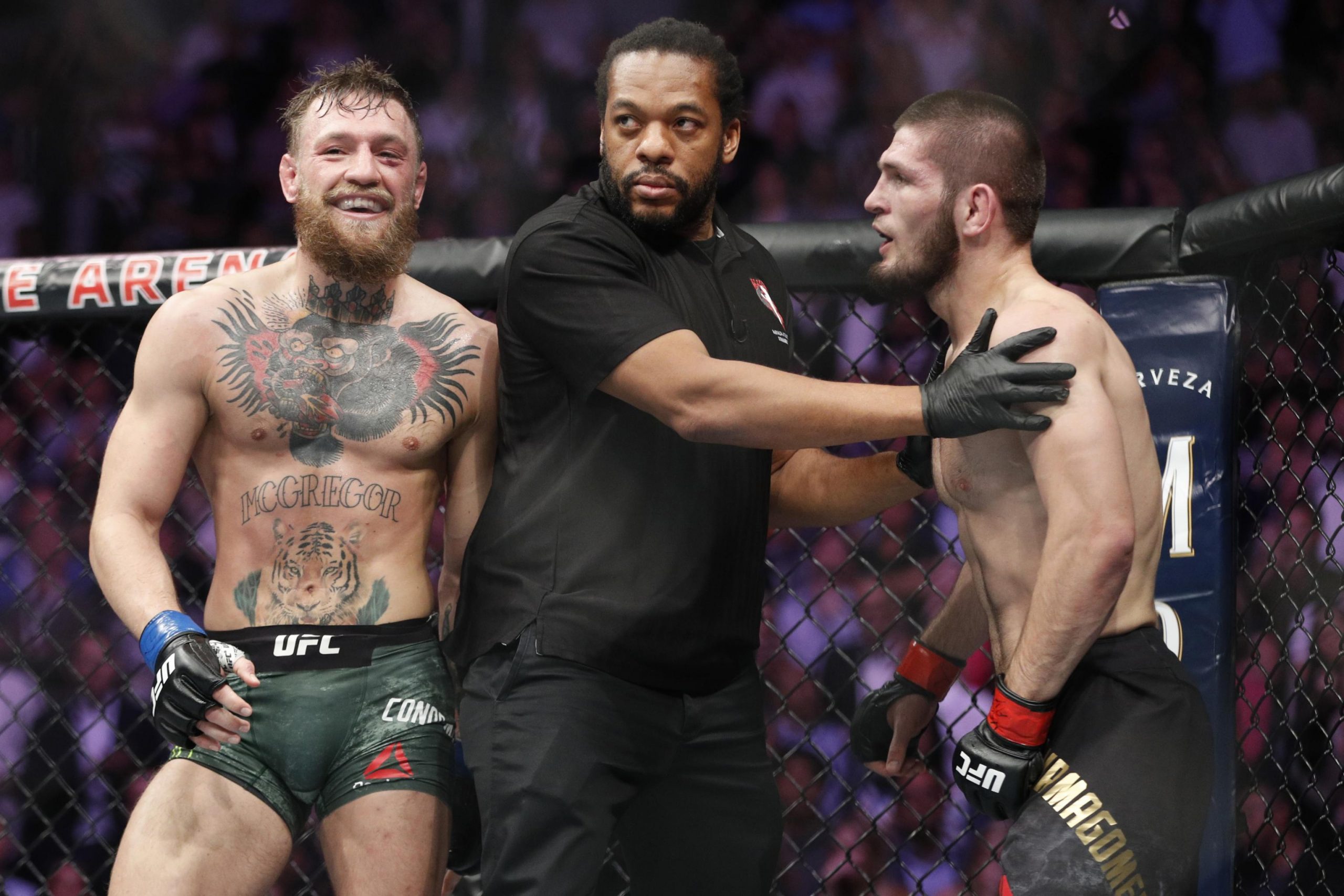 The notorious Conor Mcgregor and the eagle Khabib Nurmagomedov have the most heated rivalry the world of MMA has ever seen. The pair started clashing in 2018 where the animosity was supposedly put to bed inside the octagon.
But that does not seem to be the case at all, because Conor has sent out a seething tweet in response to Khabib's induction into the UFC Hall Of Fame.
It is evident that Conor McGregor has not let go of the past as of yet. He seems to be dwelling on the infamous post fight brawl that followed their epic clash. In the chaos, corner was attacked by Khabib's teammates and cousins.
Mcgregor decided to tweet a picture after that brawl where is he retaliated against the attack, with the caption "Bang of shite off them all. Stick that in the hall of fame.".
Here is the mean tweet:
Bang of shite off them all. Stick that in the hall of fame. pic.twitter.com/CxVNdMv3Fd

— Conor McGregor (@TheNotoriousMMA) July 5, 2022
Conor Mcgregor's ill feelings seem to not have faded away at all, despite almost half a decade having gone by since there fight. Conor's career took a nosedive ever since his loss to the eagle.
He has only won one of his last 4 fights. And suffered career ending injury against Dustin Poirier. Khabib's Hall of Fame induction is like Salt on open wounds for long time rival, the enigmatic Conor Mcgregor.
Has been clout chasing on Twitter as he recovers from his Shin bone injury. He has gone after Khabib Nurmagomedov, Daniel Cormier and many other fighters who he does not personally like.
Conors behavior since the injury has been compared akin to that of infamous UFC Champion Jon bones Jones for his cocaine fueled rants on Twitter.