Milwaukee Bucks superstar Giannis Antetokounmpo and his partner Mariah Riddlesprigger have announced that they are expecting their third child. The couple took to social media to share the news, with Riddlesprigger posting on Instagram and expressing their joy at seeing their dreams come true.
The couple already has two young sons, 3-year-old Liam and 1-year-old Maverick Shai. The boys are often seen accompanying their father at the Fiserv Forum, where Antetokounmpo is known to put in long hours of practice and work the crowds.
In the summer of 2022, Antetokounmpo took his sons on a trip to Greece, where the family visited the iconic Acropolis. The proud father shared a photo of himself and his sons on Instagram, captioning it as their "annual Akropolis visit".
With the arrival of their third child on the horizon, the Antetokounmpo family seems to be growing in love and strength. Fans and well-wishers alike have poured out their support for the couple, as they continue to delight both on and off the court.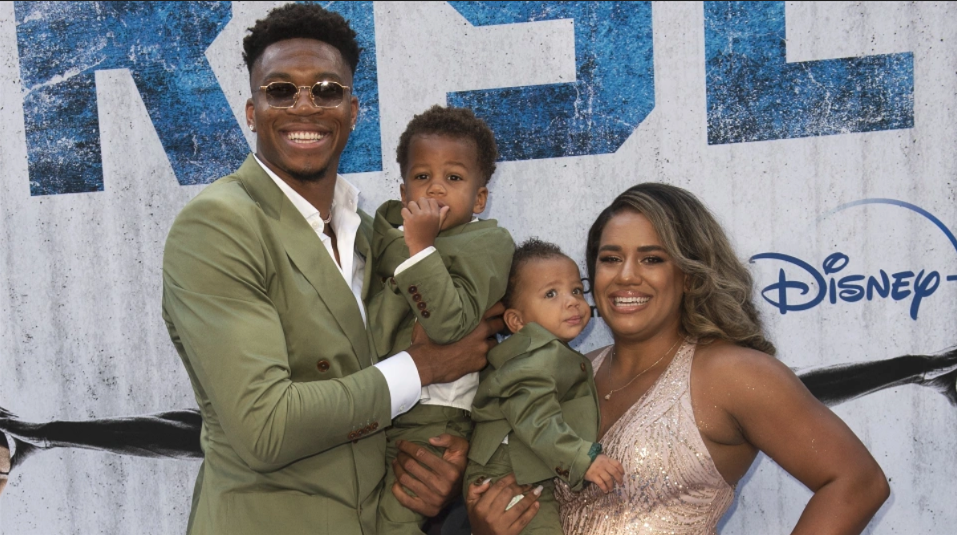 Giannis Antetokounmpo: A Family Man and Unanimous NBA First-Team Selection
Milwaukee Bucks star Giannis Antetokounmpo has been making headlines not only for his impressive basketball career but also for his love and dedication to his family. Antetokounmpo and his girlfriend Mariah Riddlesprigger welcomed their first son, Liam, in February 2020, and their second son, Maverick, in August 2021.
Despite his success on the court, Antetokounmpo has made it clear that family comes first. In an interview, he expressed that he would retire from basketball if his son ever asked him to. Moreover, to celebrate Maverick's birth, the couple organized a diaper drive to give back to their community and help families with basic needs for babies and children.
Antetokounmpo's dedication to his family does not diminish his excellence as a basketball player. In fact, the 28-year-old has achieved an incredible distinction in the NBA. Antetokounmpo was the only player this season to receive a unanimous selection for the All-NBA first team. This marks the fifth consecutive season in which he has been a unanimous first-team selection, a feat that no player has achieved in at least half a century.
During the past five seasons, Antetokounmpo has not missed out on a single first-team vote, receiving all 500 out of a possible 500 votes. This remarkable achievement solidifies his position as one of the greatest basketball players of our time.
Antetokounmpo's success on and off the court is a testament to his dedication to his family and his craft. His love for his children and his commitment to his team make him an exceptional role model for aspiring athletes and parents alike.