Carlos Alcaraz has been on a roll ever since he defeated Casper Ruud in the 2022 US Open finals. The win ensured his debut on the 2023 tennis stage as world number one, a ranking he still holds despite losing to second-ranked Novak Djokovic in this year's Cincinnati Open.
The rivalry between Djokovic and Alcaraz enthralled everyone when the Serbian defeated the injured Spaniard at the 2023 French Open. Carlos Alcaraz kept his composure to take revenge on Djokovic by defeating him at the Wimbledon Finals, which was a marathon 5-set epic match. On the mat-blue hard courts of Cincinnati, Djokovic redeemed himself by taking apart Alcaraz in a closely fought match. He then proceeded to rip his shirt apart in celebration, a display worthy of this intense rivalry that has the tennis world watching closely, with many tennis legends anticipating a showdown at the 2023 US Open.
McEnroe wishes for Alcaraz vs Djokovic rematch
John McEnroe says he is looking forward to watching Carlos Alcaraz take on Novak Djokovic at this year's US Open for the very first time. McEnroe said, "What Alcaraz has done in the last year is unbelievable. He's put himself in a position where you talk about him in the same way as Novak and Rafa [Nadal] in a way which is incredible. The best player I've ever seen at his age."
He amped up the anticipation of a possible showdown by praising the ageless Serbian and appreciating Alcaraz's maturity.
"It's a great story. To see the all-time great play against the young superstar is incredible. I'd love to see that match played again. The last couple of matches have all been close and incredible matches. Let's hope it lasts."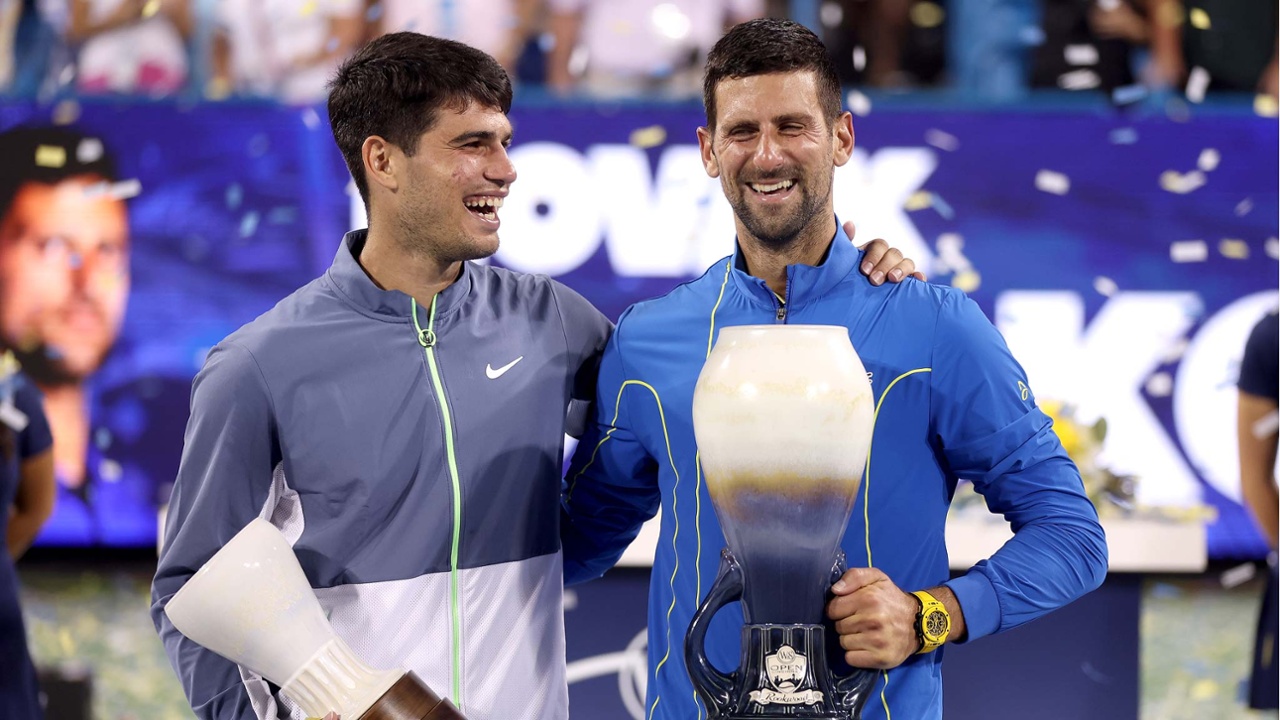 "He(Djokovic) looked amazing [in the Cincinnati final]. It was extremely hot and was struggling with the heat. He somehow found a way. It's unbelievable that he is so good at this age. The way he looks, it looks like he can do it 3-4 more years the way he is going. It's hard to believe that anyone can do it as well he is doing even at this age. It's unprecedented."
McEnroe was broadcasting for Eurosport when Djokovic thumped Carlos Alcaraz in the Cincinnati Open finals. The match holds the record for being the longest best-of-three match in ATP tour history.
Djokovic returns to this year's US Open after a two-year hiatus, partly due to his anti-vaccine stance. He will be looking to win his fourth US Open title at New York this August. On the other hand, Carlos Alcaraz will be looking to repeat last year's heroics and ensure that his run of form, which began with the Queen's championship in June and culminated in the Cincinnati Open final, will propel him to even greater heights.
Alcaraz aims to emulate last year's US Open triumph
Amidst a rapturous New York crowd, who were witnessing the dawn of a new era of tennis guided by the wizardry of young dynamic players, Carlos Alcaraz began his quest for his first title at the US Open. The match was scintillating as both players displayed adept baseline proficiency. In the end, it was Alcaraz's knack for dropping the ball close to the net with a knife-like slice of the tennis ball that overcame Casper Ruud's baseline fortitude.
Alcaraz eventually won 6-4, 2-6, 7-6(1), 6-3 to earn his first major title and debut as world number one.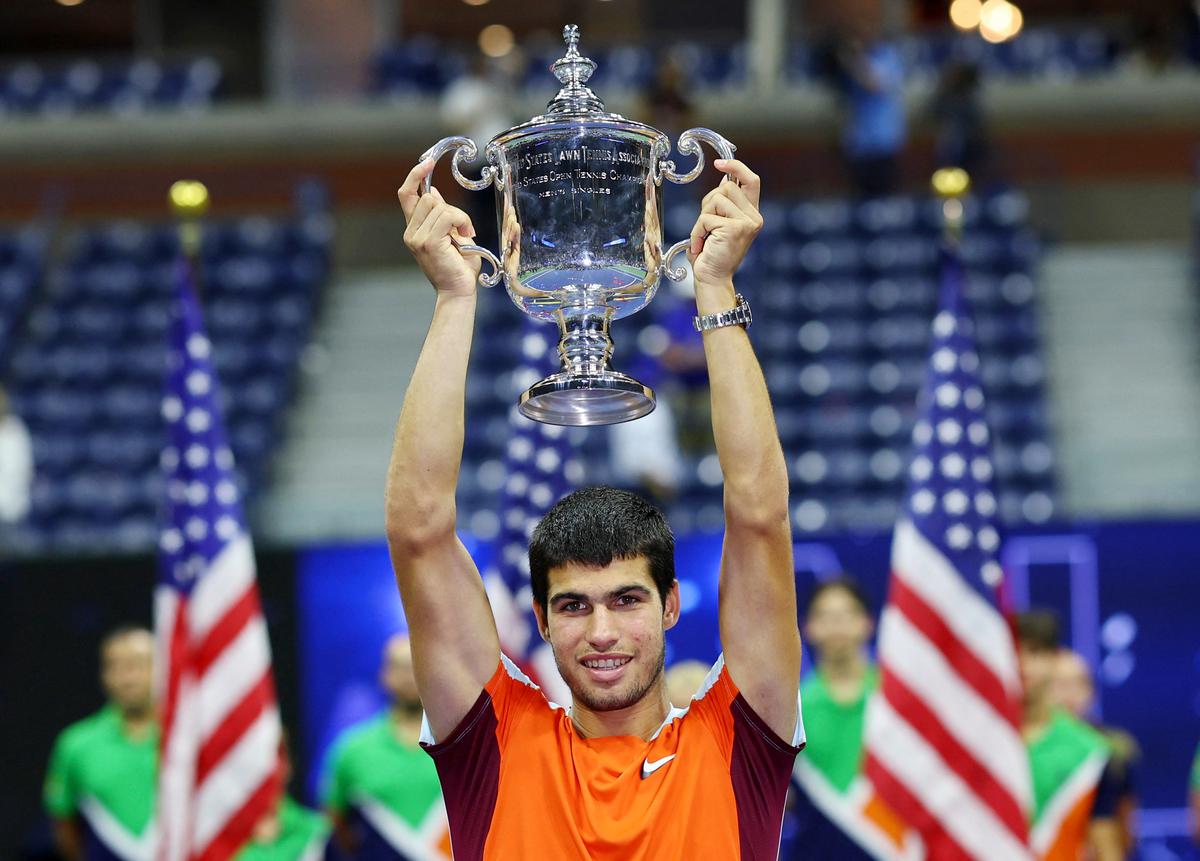 The Spaniard hasn't looked back since that night and has gone on to achieve major successes in 2023. Returning to New York this August, he will look to embark on a title defense by overcoming the challenge of players like Casper Ruud, Holger Rune, and Jannik Sinner who form the new elite of tennis.
Then there are players like Djokovic who form the ageless group of tennis players that pose a significant threat to Alcaraz in terms of experience, maturity, and years of toiling it out on stages like these.
The way Djokovic played his game at the Cincinnati Open, dropping a single set on the road to the title, means that Alcaraz is bound to find it tough in this year's US Open. Still, he can depend on his skill and mental toughness to overcome the challenge. How much are you looking forward to a possible showdown between Novak Djokovic and Carlos Alcaraz in US Open 2023? And who do you think will come out victorious? Let us know in the comment sections below.