In light of the tumultuous state of affairs in Russia, with the ongoing conflict between Russia and Ukraine causing widespread devastation, renowned fighter Conor McGregor has turned to social media to express his views on the matter.

McGregor, known for his outspoken nature, took to Twitter to call out his former friend Artem Lobov, who hails from a Russian background.
The situation in Russia has taken an alarming turn, as reports suggest a rebellion led by Yevgeny Prigozhin is challenging the long-standing rule of Vladimir Putin, potentially plunging the nation into a state of civil war.
Notorious One's jab on Lobov hits the mark
In the midst of the recent turmoil, Conor McGregor seized the opportunity to address Lobov directly, leveraging their previous friendship as a platform for his message.
On Twitter, McGregor's words reverberated with intensity as he called out Lobov, perhaps seeking a response or further engagement on the complex situation unfolding in Russia.
As the situation in Russia continues to evolve, it remains to be seen how McGregor's callout and Lobov's response, if any, will contribute to the ongoing dialogue surrounding the complex civil issues in the region.
https://twitter.com/TheNotoriousMMA/status/1672707732560920577?t=8tzJfYMKU9EDSn1cp3hUOw&s=08
"Civil war in Russia and Artem lobov still in Ireland on benefits," stated the Mystic Mac.
Conor McGregor and Artem Lobov, once closely bonded friends famously showcased on The Ultimate Fighter Season 22, saw their relationship take a downward spiral in November 2022.
The catalyst for their falling out was Lobov's lawsuit against the former two-division UFC champion, alleging a lack of acknowledgment for his contributions to the creation of Proper Twelve Irish Whiskey.
McGregor's USADA controversy hindering TUF 31 showdown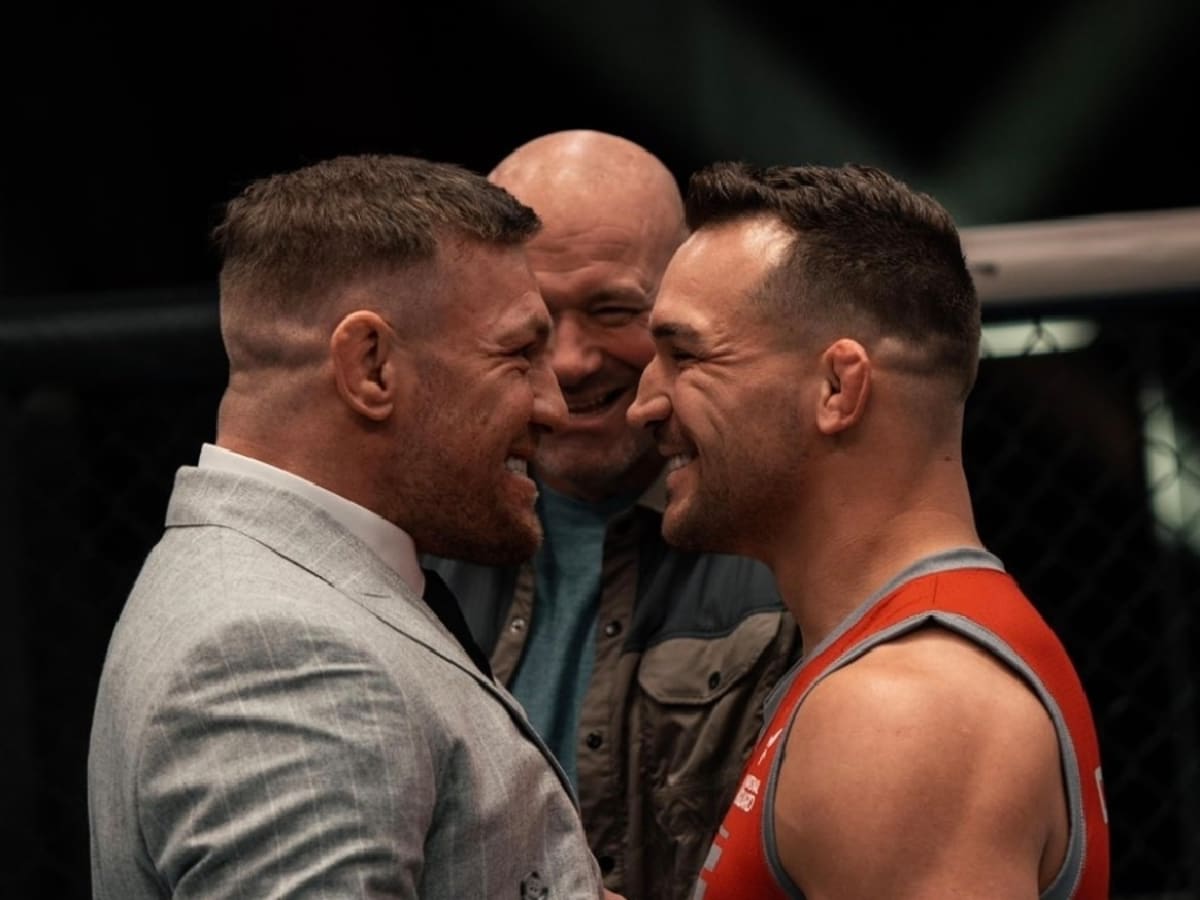 McGregor's most recent fight took place in July 2021, where he was trying to avenge his earlier defeat to long-time rival Dustin Poirier.
The contest concluded in disappointment for McGregor, as a severe leg injury forced him into a prolonged and challenging recovery period. Now, after two years, 'The Notorious' seems to be inching closer to his eagerly anticipated return to the UFC.
Notably, McGregor recently served as a coach on The Ultimate Fighter Season 31 opposite Michael Chandler, with their clash expected once the season concludes. However, a significant obstacle stands in their way.
McGregor's absence from the USADA testing pool, a mandatory requirement entailing six months of clean tests before resuming competition, poses a significant hindrance.
Reports suggest that McGregor has not re-enrolled in the USADA program, rendering him ineligible to compete in 2023. Although there remains a glimmer of hope for an exemption, the drug-testing agency has repeatedly denied such requests. Consequently, it appears highly likely that the former two-division UFC champion will not step into the octagon again until 2024.
What are your thoughts regarding the Conor vs Usada situation? Let us know in the comment section below.