Conor Benn has not fought since April 2022, following his UKAD ban after testing positive for banned substances failing two consecutive drug tests. The UKAD provisionally suspended the Englishman in March, but the National Anti-Doping Panel lifted Benn's suspension in July following a hearing.
The Destroyer marked his return to the boxing ring with a match against Rodolfo Orozco. Following his victory over Orozco, Benn has set his sights on the welterweight title held by Terence Crawford.
Conor Benn aims to dethrone Terence Crawford
Following his hard-fought victory over Orozco, the Englishman took to social media to reveal his potential plans for the future. Conor Benn aims to capture the welterweight belt from the current undisputed welterweight champion, Terence Crawford.
Benn posted a picture of the WBC welterweight rankings, which showed him at number six, and added a caption suggesting his desire to face Crawford, the undisputed king at 147lbs. He wrote, 'I'm coming for the throne,' in the post, which also took a sly dig at Josh Taylor by covering his five-star rating with the aubergine emoji.
Conor Benn defeats Rodolfo Orozco
Conor Benn made his Boxing return with a bang as he defeated his Mexican opponent with a unanimous decision win after 10 rounds.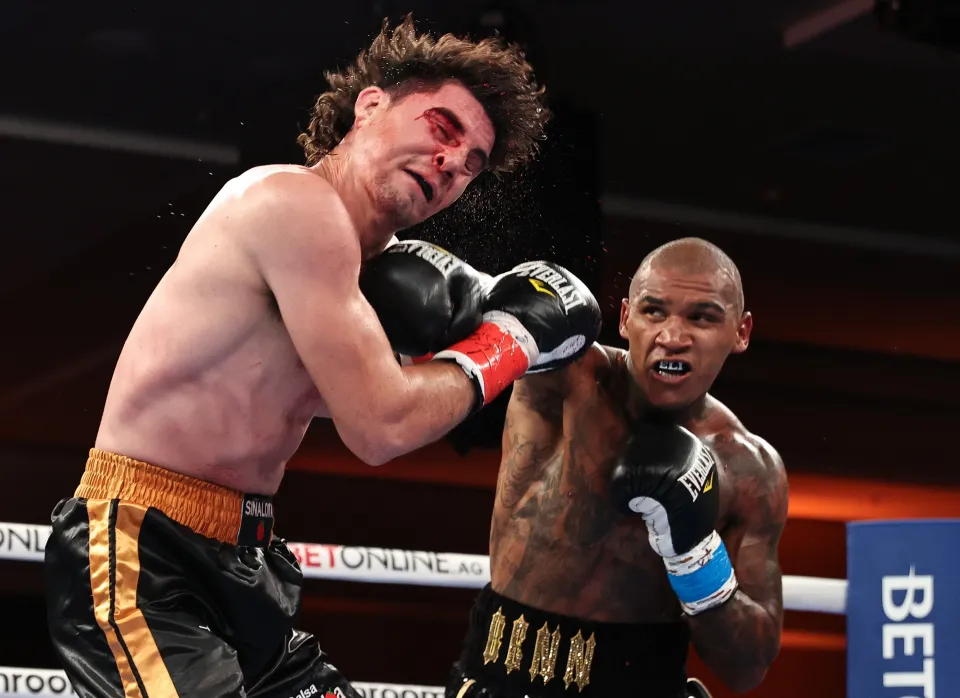 Orozco had never been stopped in his 38-fight career, which included 32 wins. The Mexican stood firm despite some fierce punches from Benn, who was fighting at a higher weight, near 154lbs. The unbeaten 26-year-old unleashed a series of spiteful combinations but could not find the finishing punch to break Orozco's stubborn resistance.
Conor, earlier expressed he didn't come here for a walk in the park rather he needed those rounds after being suspended for 18 months. Conor Benn showed good sportsmanship toward his opponent in the post-fight interview shaking hands.
The Destroyer mentioned that Orozco is one tough Mexican and actually the first Mexican he has ever fought. Benn further expressed his best wishes for Orozco, hoping for nothing but progress in his life.
Benn now boasts 22 victories, with 14 stoppages, and has the option to either return to welterweight to challenge the undisputed champion Terence Crawford or pursue a rescheduled bout against Eubank Jr.
Do you think he'll move to welterweight to fight Terence Crawford or fight his cancelled bout with Chris? Share your thoughts with us in the comment section.