Giannis Antetokounmpo has been the key performer for the Milwaukee Bucks. The power forward has contributed immensely to his side, bringing crucial victories. These victories allowed the Bucks to be in their current poison. The Milwaukee team now finds itself seeded second in the NBA Easter Conference with a staggering twelve-games-winning streak!
However, after their twelfth and final victory against the Chicago Bulls, the Buck team might have some issues, especially with their star performer Giannis. Antetokounmpo was having the "time of his life" this season with one of the best averages in his NBA career.
The power forward this season has played forty-seven games where he is averaging a massive 31.8 points in each game. His average is perfectly aligned with his gameplay, and his stats are evidence of it. Giannis, in the games he has played, has 12.2 rebounds and 5.4 assists to go along with that impressive points average.
Yet, the Bucks team will be worried about his appearance in the upcoming games. While facing the Chicago Bulls, Giannis Antetokounmpo suffered an injury forcing him to exit the court!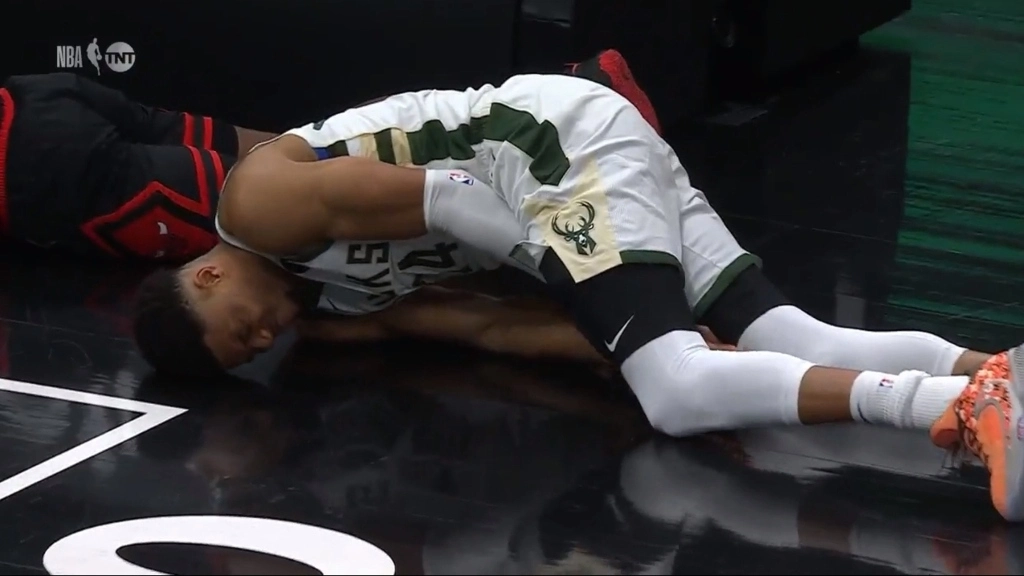 What happened to Giannis Antetokounmpo in the game against the Bulls?
On Thursday, It was the second quarter of the game, and eleven minutes remained when Coby White took his shot to score for the Bulls. Little did he know that an unstoppable force was waiting for him in the form of Giannis.
Although the power forward was able to stop White, both players were left on the ground as they were left struck against the stanchion. Moreover, later it was discovered that Antetokounmpo, in the process, hurt his hand, facing a severe wrist injury and had to leave the arena. Later, the team officially announced the power forward's injury on their Twitter account.
Giannis Antetokounmpo will NOT return to tonight's game due to a right wrist sprain.

— Milwaukee Bucks (@Bucks) February 17, 2023
Giannis getting ruled out from the game is making fans panic. Why wouldn't they? He was one of the most crucial parts of the team. Furthermore, with his incredible performance, the star power forward found himself in Pixel's new Super Bowl ad, making the fans go bonkers.
Can Giannis Antetokounmpo return from his injury and continue to create a massive impact on the Bucks team? Fans will certainly hope so. Yet, time will tell. Stay tuned for more updates.