Inside Lakers' LeBron James and his wife Savannah's recent smack story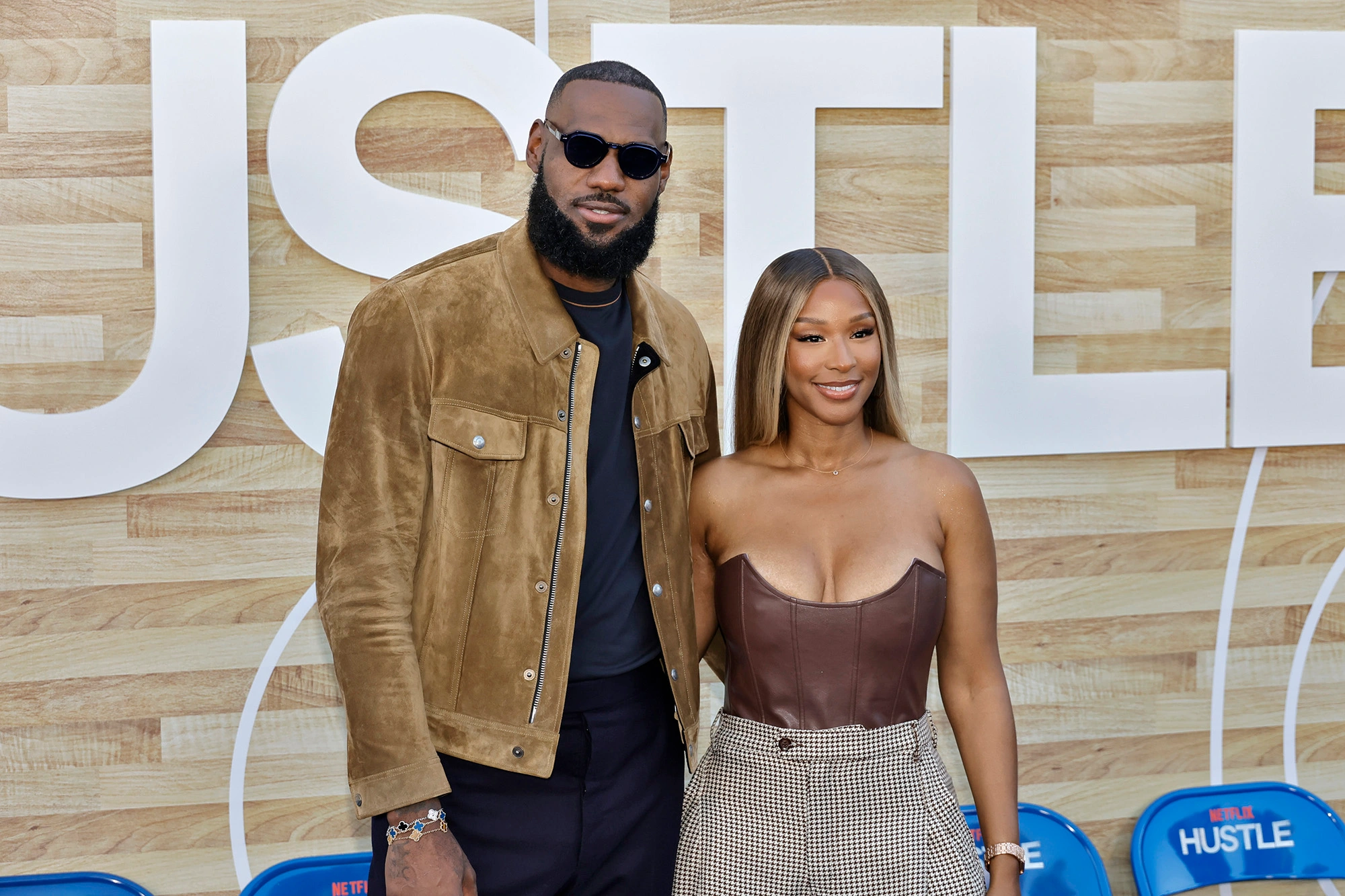 After posting a video of him getting sidetracked when talking vows, the legendary LeBron James received some old school scolding from his wife Savannah James. It's like watching a sitcom when couples fight in public. That applies to everyone, regardless of who you are. When your love interest is angry, you will face the wrath, whether you are the president of the country or just young teenage sweethearts.
LeBron James was simply occupied that day with showcasing his new tracksuit on Instagram. Nike and LeBron's 20th year of working together is represented with the tracksuit. Inquiring about their preparations for their future vow renewals, Savannah, who was seated directly next to him, approached The King. As he began laughing at his wife, James dismissed the subject. He committed a terrible error, which he was unaware of.
LeBron and Savannah are hilarious! 😭 pic.twitter.com/DJfeZMhslj

— Bronupdates (@Bronupdates) August 7, 2022
She suddenly realized that he was videotaping the entire incident. And just like his NBA Finals block from 2016, she knocked the phone out of his grasp. Now that we are aware that, King James won't be posting any amusing stuff for a long time.
To be fair to LeBron James, he had the guts to post this footage for everyone to see on Instagram. In any case, it's hilarious – at least to us. You can be certain that Savannah is not the kind of person to put up with bullshit. Not even from one of the best players to ever play the sport of basketball.
Since his NBA debut, the company has been producing his distinctive sneaker, and the 20th version is already a bit of a fan favorite. The tracksuit is available in an olive green color and has embroidery. If it ever goes on sale, we anticipate it to price for close to $250. But Savannah's statement—rather than the stylish tracksuit—was what everyone was talking about.