Is HAAS going to be the final stop for Romain Grosjean's F1 career ?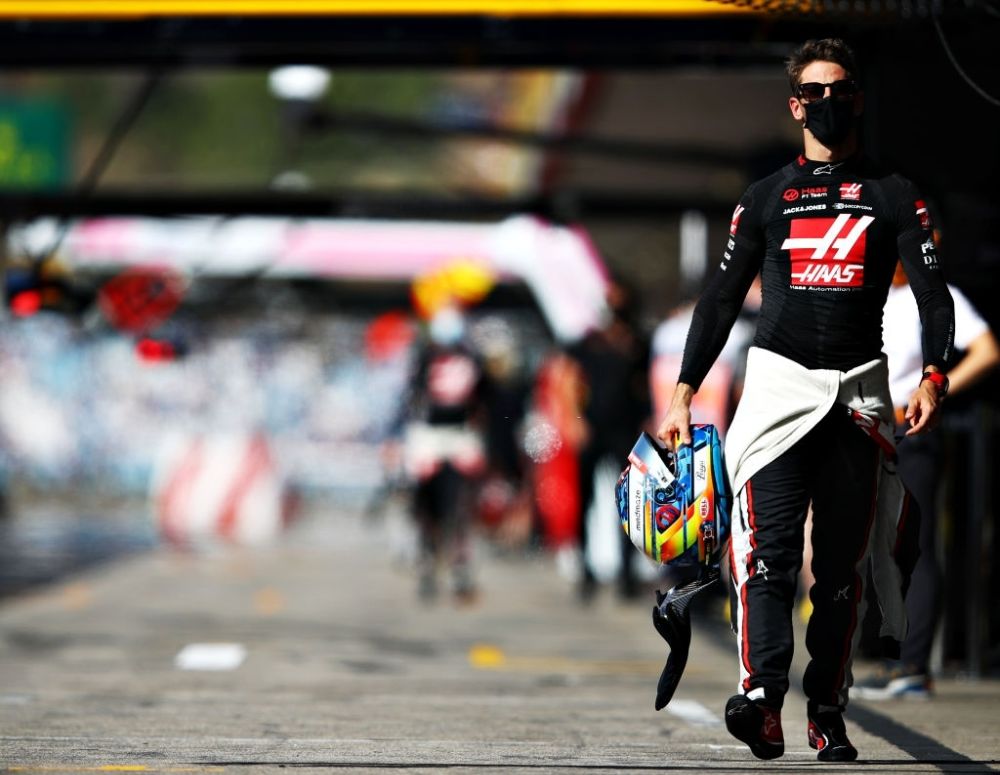 Romain Grosjean has gone through a  journey full of all the ups and downs during his 4-year long career at Haas F1. After joining Haas F1 in 2016, he proved to be a key cog in the Haas driver's line up during the initial few months. Still, after his recent announcement regarding a separation with the American team, rumors are doing rounds regarding his future at F1.
How Romain Grosjean faired as an F1 driver at Haas?
During his first race as a Hass F1 driver, he led his team for a sixth spot finish. Well, this was a landmark achievement as Haas F1 became the first team after the Toyota racing to score a point on their debut.
He further got voted as the F1 driver of the day for the same achievement. Now, he didn't stop right there and went on to grab another fifth spot at the following  Bahrain Grand Prix. Once again, this achievement made him secure the 'Driver of the Day' award.
The 2017 season, however, proved to be a bit of disappointment for both him and his team. While being partnered by his teammate Kevin Magnussen, he only scored 28 points with a 13th post finish in the driver's list.
The 2018 season still brought some good news for Romain Grosjean as he went on to grab the 4th spot at the Austrian Grand Prix (his best finish as a Haas F1 driver to date). Haas F1 again retained him for the next season on the back of these results.
Still, the 2019 season proved to be the biggest disappointment of his career as he only managed 8 points with an 18th spot in the driver's list. Speaking of the 2020 season, he only managed 3 points. Now, that was something which led to his 'separation' with Haas F1 as Grosjean announced his exit from the team at the end of the 2020 season.
Does that mean Haas going to be Grosjean's last race?
Romain Grosjean didn't talk about any plans related to retirement from F1 in his recent announcement on social media regarding a separation with Haas F1. He tweeted, 'I am not going to race with HAAS in 2021'.
Now, this is something that signals towards his fresh start with a new F1 team around. Still, Grosjean's century race is bad news for f1 as this Swiss driver delivered some big memories for all the fans in his 4 year's F1 journey.
Grosjean on lifetime retirement, winless leaving?
Romain Grosjean is all sport for the ongoing speculations regarding his retirement from F1. He took all these rumors in a light manner and came over with some funny response in return. Still, he is the father of a small kid and got every reason not to sign a new contract.
Haas f1, on the other side, is looking for a potential replacement for the Swiss driver for the next season. If rumors are to be believed, names like Sergio Perez and Nico Hulkenberg are deemed to be a perfect fit for the American F1 team.
Final words
Grosjean is yet to take a final call regarding signing a new contract with a new F1 team. Until then, we have to live by the assumptions out of all the ongoing rumors and speculations in the same respect. Stay tuned as we will be right here for you with every latest news and updates in the same regards.