Israel Adesanya, also known as The Last Stylebender, is a Nigerian-born New Zealander who is the reigning UFC Middleweight champion and ranks third in the UFC Men's pound-for-pound rankings.
Multilingual Adesanya has a passion for body art, as he inked quite a number of tattoos over his different body parts, some of which reflected his passion for animation series, while others demonstrated his inner feelings.
how many tattoos does Adesanya have?
Israel Adesanya tattoos are not only gorgeous in characteristics but also eye-catching for his fans across the globe and thus he put on seven tattoos on his body as of today which made him a fan favorite UFC fighter in recent times.
where are Adesanya's tattoos?
'Multicultural Heritage' influenced Adesanya to put on various tattoos around his physique but most of those can be seen on his neck, inner side of arm, right bicep, left ribcage, stomach and center chest.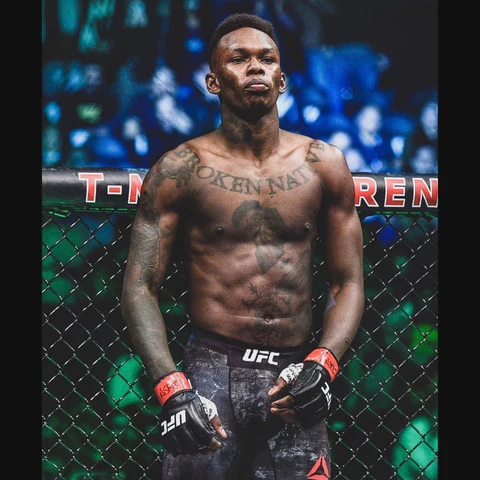 what do all of Adesanya's tattoos mean?
Israel Adesanya is no different from fellow fighters to have tattoos on his torque as all of those body arts reflect his aggressiveness and promptness during fighting.
Now, lets have a detailed look at some of his notable tattoos:
'African Piece' Tattoo: One can easily see the tattoo of an 'African Piece' on Adesanya's chest which depicts the total area of the African continent with a lion face inside that map.
'BROKEN NATIVE' Tattoo: Israel Adesanya's upper chest provides a two word tattoo which is depicted as 'BROKEN NATIVE' and this tattoo reflects his struggle in past and present life.
'Dead pool' Tattoo: Adesanya, a recognized fan of fictitious character, put on a 'Deadpool Tattoo' on his left ribcage with a view to show his ruthless attitude inside the ring.
'Naruto And Avatar' Tattoo: Israel's huge affection for anime, paved the way for him to ink his favorite characters on his stomach and thus he chose to apply 'Naruto and Avatar Tattoo' on his physique.
'Werewolf' Tattoo: The Last Stylebender inked his right arm's inner side with a huge 'Werewolf Tattoo' that reflects some of his inner feelings on his personal life and family struggles.
'Calvin And Hobbes' Tattoo: The tattoo of a famous cartoon character 'Calvin Ans Hobbes' can be seen in Adesanya's right bicep's inner portion which reflects his never ending fascination for animes.
Portrait of a Dog Tattoo: Israel's right sided neck depicts a picture of a pet which can be explained as the 'Portrait of a Dog Tattoo'.
'Blind Bandit' Tattoo: Adesanya's inner arm depicts a female ninja fighter tattoo which is seen sitting and called the 'Blind Bandit tattoo'.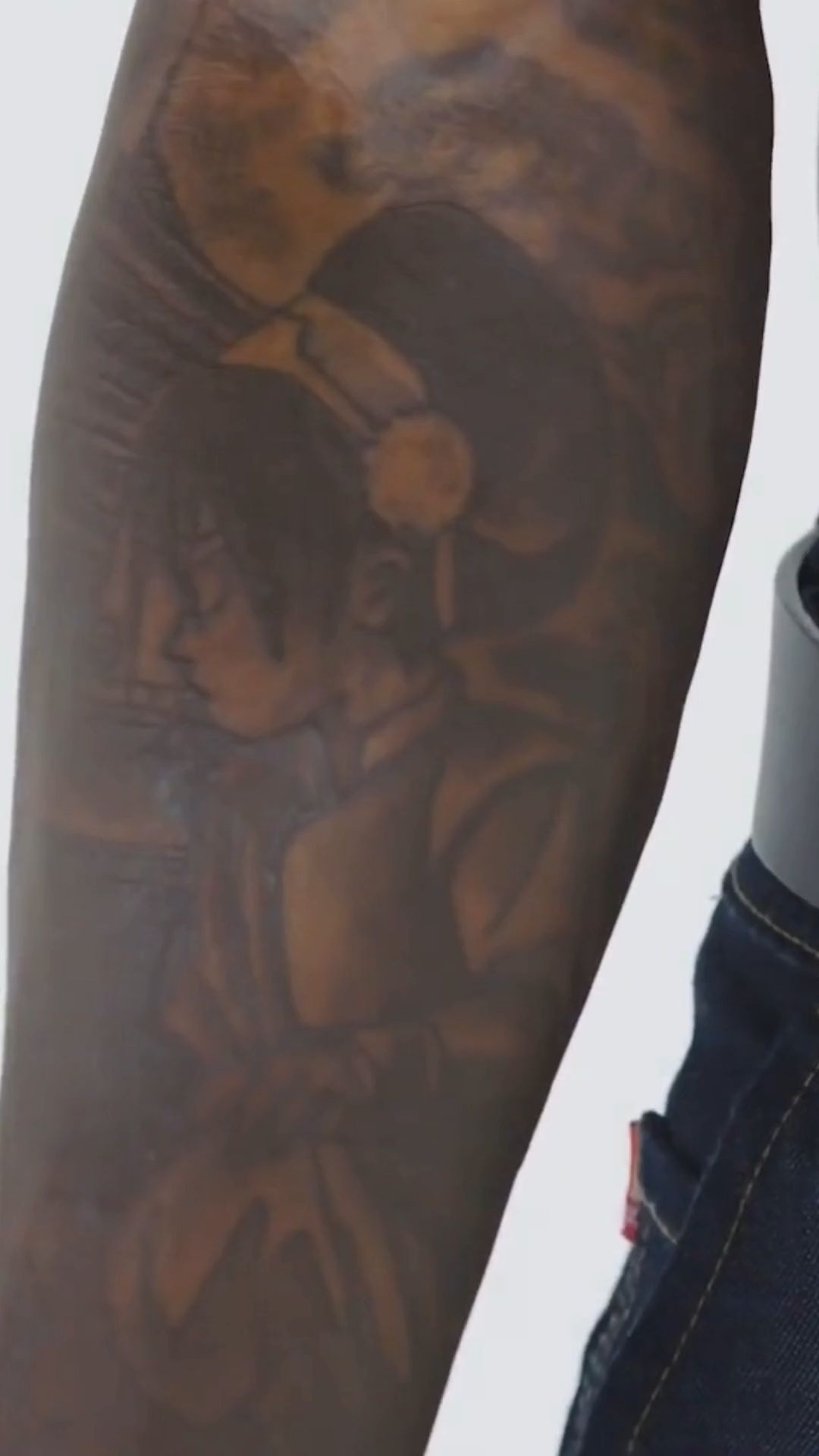 whom is he dedicated to?
Adesanya inked most of his tattoos based on anime and comic characters, for instance– he inked 'Calvin and Hobbes Tattoo" to express his true love for those models, and furthermore, he put on 'Werewolf Tattoo' with a view to demonstrating several issues of life, like bad or good, punctuality and honesty, etc.
Israel has a deep affection for his pet 'Milli' and, as a result, he inked 'Portray of a Dog Tattoo' on his neck that shows Milli's face.
As a Marvel fan, Adesanya showed a huge respect for MCU character creator Mr. Stan Lee after his death by having a 'Deadpool Tattoo' on his left ribcage.
Israel's 'African Piece Tattoo' revealed his love for his home city, Lagos, Nigeria, where he was raised by his parents during his childhood and where he spent a lot of tough times to survive.
Who is tattooed on Adesanya?
Despite being a New Zealander, Israel Adesanya spends a lot of time in the United States for professional mixed martial arts. Therefore he inked most of his notable tattoos from the famous 'Stained Skin Artist' located at Columbus City in the state of Ohio.