Israel Adesanya vs Alexander Volkanovski: Champs go head to head on guessing UFC Fighter tattoos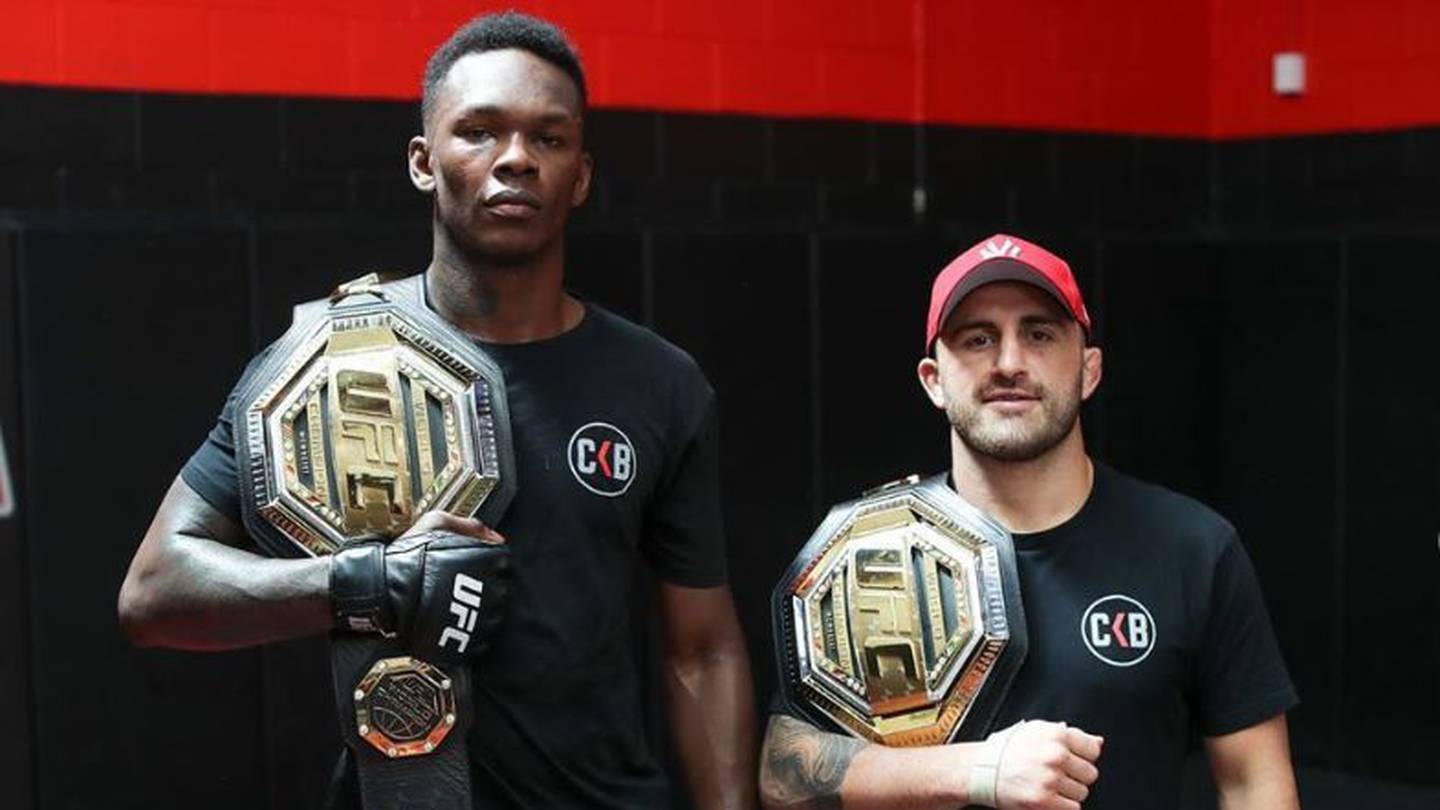 Israel Adesanya and Alexander Volkanovski have faced off in a one of a kind battle! Yes the UFC featherweight and middleweight have gone head to head, but not inside the gym or the octagon. This clash took place inside Izzy's living room!
Alexander Volkanovski and Israel Adesanya are the only two UFC champions to hail from down under. Both of the arguable divisional GOATs and future UFC Hall of Famers are training together ahead of their bouts at UFC 276. Volkannovski moved his fight camp to New Zealand to prepare for his trilogy fight with Max "Blessed" Holloway and since has been living with Israel.
The champs decided to test their memories in a game of recognizing other UFC fighter's tattoos:
Adesanya was the clear winner of the "Guess the Tattoo" game as Volkanovki hilariously messed up some obvious and well know tattoos. Astonishingly Volk could not recognize the most famous tattoo of them all, Conor McGregor's!
This sent the filming crew and the fighters into a fit of laughter. The next major screw-up by Volkanovski was not recognizing Jon Jone's iconic tattoo. Volk missed major hints from Israel and called Jones "Yoel Romero" and hilarity ensued.
Volkanovski might have a hard time guessing fighter's tattoos, but his fight IQ and perception are unrivaled for now, at least in the featherweight division. Beating Max Holloway is no easy feat, And Volk has done it twice already! The third fight could also be a repeat of the first two fights if Volk continues his training with the likes of Adesanya.