Johnny Walker is a Brazilian mixed martial artist who fights in the Light Heavyweight Division in the UFC. Hailing from Brazil but representing England, Walker is one of the craziest fighters in his division. Today, we will take a look at Johnny Walker Career Earnings in the UFC.
After beginning his MMA career in Brazil, Johnny made the move to England, eventually ending up on Dana White's Tuesday Night Contender Series. Luckily, Johnny was able to win his fight and thus, begin his exciting journey in the UFC. Although the Brazilian has only had 6 fights in the UFC, he's rapidly becoming one of the most spoken-about fighters on the roster.
Currently #11 in the LHW division (World MMA Rankings), Walker has impressed fans with his "kill-or-be-killed" style of fighting. Moreover, Johnny's antics and energy combined with some serious knockout power have also garnered a lot of following.
Thus, the question now in people's minds will be: How much has he earned? Well, let's take a look at all of Johnny Walker career earnings, salaries, and incentive payouts from the UFC. Before we begin, here are some important things to keep in mind.
Firstly, Nevada State Athletic Commission does not release fighter pay, so none of the following payout data for the event is official. However, we can estimate a fighter's pay info by looking at their previous, officially-released salaries.
Secondly, Walker's salary, incentive pay, and PPV revenue, and performance bonus from his upcoming fight with Thiago Santos are yet to be released. Hence, you can check back here for updates once they are revealed. With all that out of the way, let's begin.
Johnny Walker Career Earnings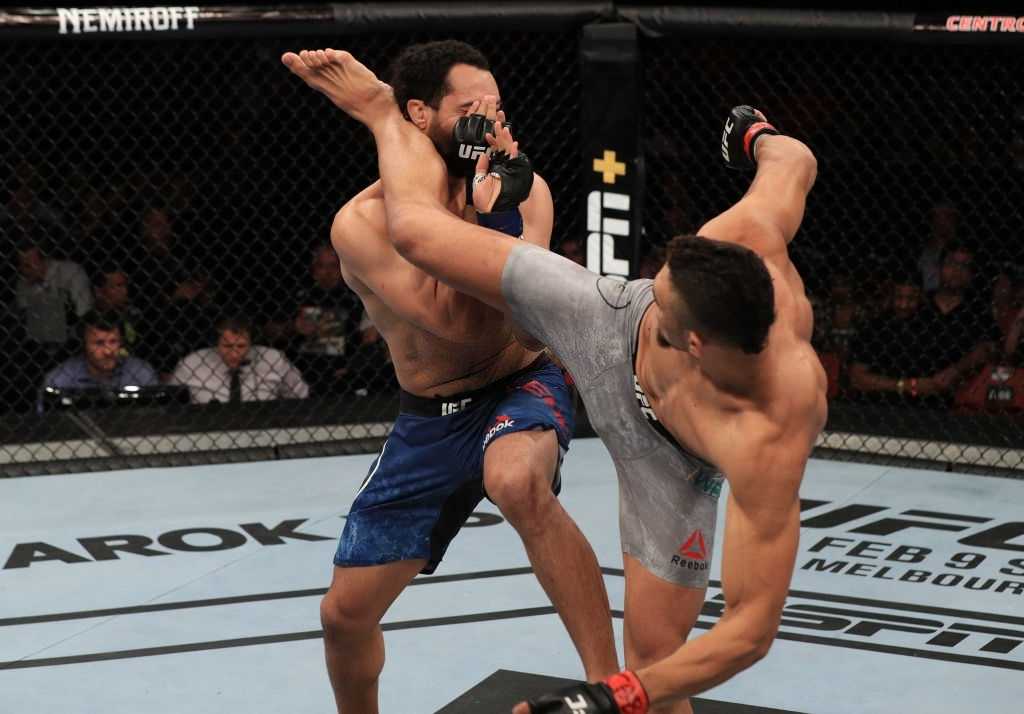 Fighter
Result
Base Salary
Win Bonus
Performance Bonus
Incentive Pay
Total

Ryan Spann

W

$47,000
$47,000
$5,000
$99,000

Nikita Krylov

L

$47,000
$4,000
$51,000

Corey Anderson

L

$47,000
$4,000
$51,000

Misha Cirkunov

W

$45,000
$45,000
$50,000
$3,500
$143,000

Justin Ledet

W

$12,000
$12,000
$50,000
$3,500
$77,500

Khalil Rountree Jr.

W
$10,000
$10,000
$50,000
$3,500
$73,500
For more information on UFC fighter pay, Net worth, and Live Streams, keep in touch and keep checking out Sportszion.com