Jorge Masvidal expresses great admiration for Nickal and his potential for high performance in a bout against the current UFC middleweight champion.
Ever since venturing into the world of MMA, many fans and fellow fighters have taken notice of Bo Nickal, already considered a UFC middleweight contender. After triumphing in two matches on Dana White's Contender Series in 2022, he secured a spot in the organization.
During his UFC debut at UFC 285 on March 4, he swiftly submitted Jamie Pickett in the first round. However, the victory was marred by controversy, as Nickal unintentionally seemed to have landed a low blow that went unnoticed by referee Keith Peterson and ultimately contributed to the takedown.
How many UFC wins does Bo Nickal have?
Following his successful wrestling career at Penn State, Nickal embarked on a journey to establish his presence in the realm of mixed martial arts.
Currently plying his trade in the UFC, the three-time collegiate national champion boasts an undefeated professional record of 4-0. He made his debut with the UFC in March of this year, showcasing his skills to the world.
In his upcoming fight against Tresean Gore at UFC 290 on July 8. Nickal aims to overshadow the memory of that contentious moment. Currently, he is heavily favored to win, with DraftKings setting the odds at -850.
Yet, some individuals are already looking past his current opponent and believe he could soon compete for the championship.
During an interview with Chamatkar Sandhu on May 18, former two-division UFC champion Henry Cejudo voiced his belief that Bo could achieve greatness in the promotion. Despite having only competed professionally in MMA four times thus far.
While not going as far as Cejudo, former welterweight standout Jorge also shares the view that Nickal possesses the necessary attributes to rise to the top.
Jorge Masvidal hails Bo Nickal's MMA transition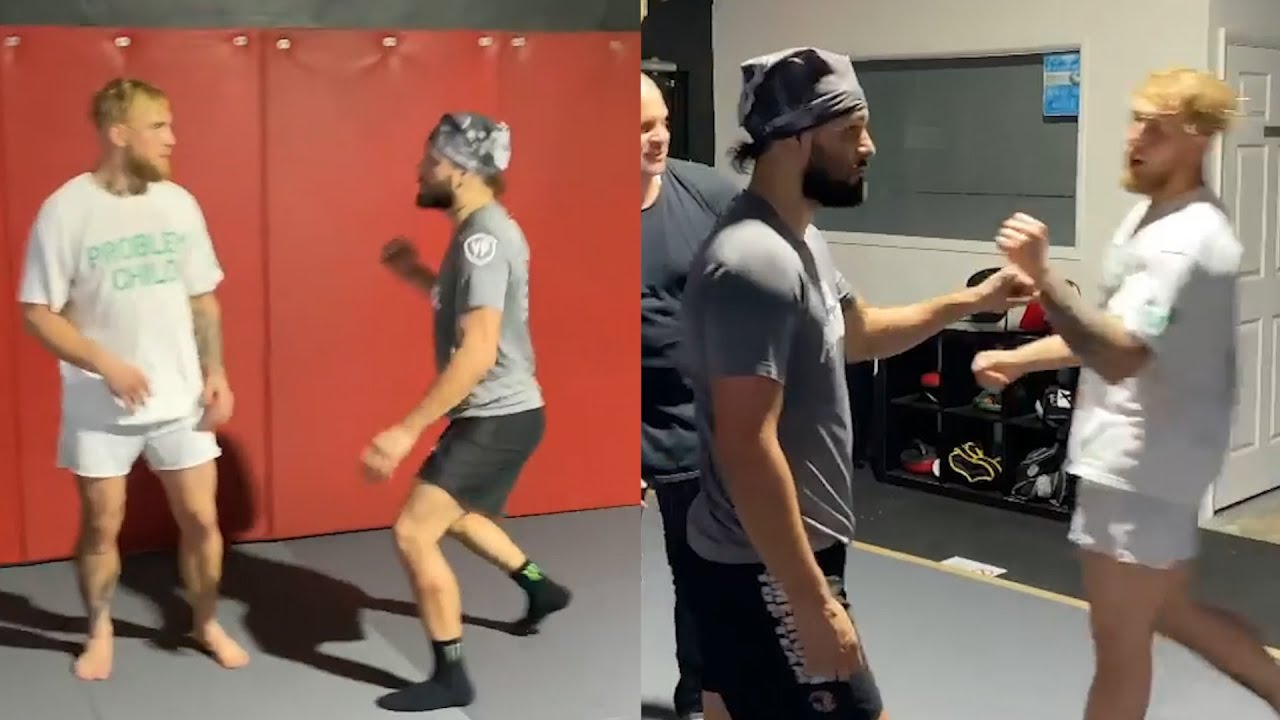 Masvidal recently made an appearance on BS with Jake Paul, where he spoke highly of Bo. He recounted his experience of witnessing the exceptional grappling skills of Nickal during the latter's training sessions at American Top Team before transitioning to MMA.
The former BMF champion revealed that he has been following Bo's journey since the wrestler's early days at Penn State University.
Additionally, "Gamebred" took on the role of hosting Nickal's debut MMA fight under his own promotional banner, Jorge Masvidal's iKon FC 3, in June of the previous year. In a mere 33 seconds, Bo emerged victorious by knocking out John Noland.
"I get to meet him at American Top Team, then we get to start training, and I was like, 'Man, this guy is just as good as I thought or better,'" Masvidal said of Nickal.
Regarding Bo's wrestling prowess, Masvidal elaborated that once "The Allen Assassin" gets a hold of his opponents. He has the capability to overpower and control them completely.
"I'm telling you right now because I've seen him in the room. If he locks his hands on a lot of dudes. It's like, game over for that round," Masvidal stated. "He might just take a dude down and like. This guy is a nightmare, bro, to f*cking have on top of you."
Do you see Nickal becoming a UFC superstar? Share your thoughts with us below!