Jorge Masvidal and Jake Paul have had a topsy-turvy relationship with each other for a long time now. The two superstars have exchanged verbal barbs and called out each other for a fight on social media on numerous occasions for the last couple of years. As we move ahead, let's take a look at how former friends Jake Paul and Jorge Masvidal became enemies.
'Gamebred' helps The Problem Child train for his bout against Ben Askren
When Jake Paul decided to take combat sports seriously and began his pro boxing journey in 2020. Everyone from the MMA world was against The Problem Child. Ahead of his big showdown against former UFC star Ben Askren in 2021, several fighters were backing the latter to beat Jake.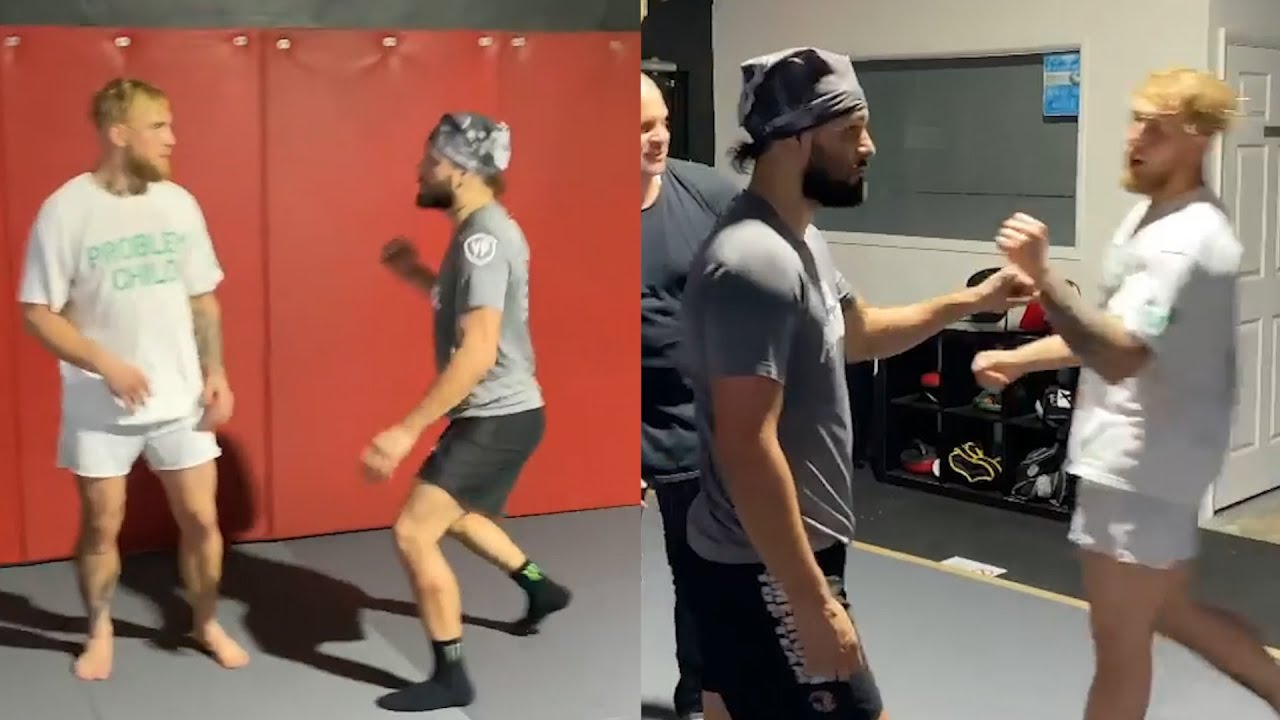 However, Jorge Masvidal who had beef with Ben Askren chose to support Jake Paul for the matchup. Gamebred helped The Problem Child train for his fight against Askren and gave him some tips. Besides, during their training session, they recorded a video where the two stars dissed Ben Askren.
Jake Paul training with Jorge Masvidal resulted in him being friends with the UFC superstar and subsequently, the Problem Child under the guidance of Gamebred went on to annihilate Askren to continue his winning streak. It is needless to say that Jorge Masvidal hated the guts of his rival Ben Askren and that was the main reason behind supporting Jake.
Friendship begins to fray following the announcement of Jake Paul vs Tyron Woodley's bout
Surprisingly, Jake's friendship with Masvidal didn't last for too long. Because The Problem Child challenged Tyron Woodley in a boxing bout after defeating Askren. Jake Paul fighting Woodley didn't go down well with Jorge Masvidal as he was good friends with the former UFC champion.
Subsequently, in an interview, Masvidal was asked who he was going to support as he was friends with both the fighters. Gamebred backed his good friend Tyron Woodley and claimed the former UFC champion will knockout Jake Paul. Jake took offence to Jorge's comments and ever since the two superstars started taking a dig at each other.
Social media ranting about Jorge Masvidal targeting puts the final nail in the coffin
To make matters worse, Jorge Masvidal went on a rant on social media where he challenged the Paul brothers to a fight. Gamebred trashed Jake Paul and promised to beat him if they ever square inside the ring. From thereon Jake Paul and Jorge Masvidal have called out each other on several occasions in the last two years.
But until a few days back, the possibility of this matchup taking place looked far distant. Gamebred reignited fuel to this rivalry as he called Jake a punk b***h while speaking with Ariel Helwani at the MMA Hour show. Interestingly, this isn't the end of their back and forth as Jorge Masvidal confronted Jake Paul at a parking lot in Miami on Wednesday.
Jorge Masivdal pulled up on @jakepaul 👀

Brand new episode of @BSJakePaul drops tomorrow at 11 AM ET! pic.twitter.com/F82OlhCTWp

— betr (@betr) June 7, 2023
During this altercation, both Masvidal and Jake exchanged some words. Jake started the conversation by asking "Why are you trying to cause trouble?" To which Masvidal responded, "Nah, it's my city." The Problem Child also addressed Masvidal's harsh comments about him to Ariel Helwani in a video released by Betr.
From the looks of it, the video looks staged. But now that Jorge Masvidal has retired from the UFC, there is a high chance that a boxing bout between Jake and Masvidal takes place in the future. For now, the YouTube-turned-boxing sensation has his eyes set on fighting Nate Diaz. If he goes on and beats Diaz then a matchup against Masvidal makes a lot of sense.