One of the most scariest and exciting prospects in the entire UFC, Khamzat Chimaev has recently fired verbal shots at the top welterweight contender Colby 'Chaos' Covington after he termed the Stockholm fighter as a "f***ing joke".
Talking at the post fight press confernce after UFC 286, Covington said "[The fight] was never formally presented to me. We talked about it. It was the fight that I wanted. I wanted to derail that hype train… I was begging to fight that. I was chomping at the bit, but we saw how unprofessional he was… The guy's a clown, I don't want to ever hear that guy's name in this division again. Let that dog-faced motherf****r rot in 185."
Responding to the allegations made by Covington, the Swedish National champion released a simple response, completely dismissing the claims made by the former interim welterweight champion. "Colby is lying he doesn't want to fight. I swear with everything I have. I get four times call we're gonna fight, I say yes. I have conversation with Sean Shelby… so we're gonna fight with this guy but it's never happened," the current number three ranked welterweight revealed.
Chimaev further added, "That is normal. You can lie at press conferences and make it a show. For me, I can't lie. I'm real. I'm who I am – if they like it, (or if) they don't like it. That guy plays too much. I saw him at the PI and he saw me and turned around. He ran somewhere. I didn't see him anymore."
What are some exciting match-ups for Khamzat Chimaev?
After defeating Kamaru Usman in the rematch, Leon 'Rocky' Edwards has established himself as the undisputed champion of the welterweight division. Surprisingly after the fight UFC president Dana White declared Colby Covington as the next title challenger for Edwards.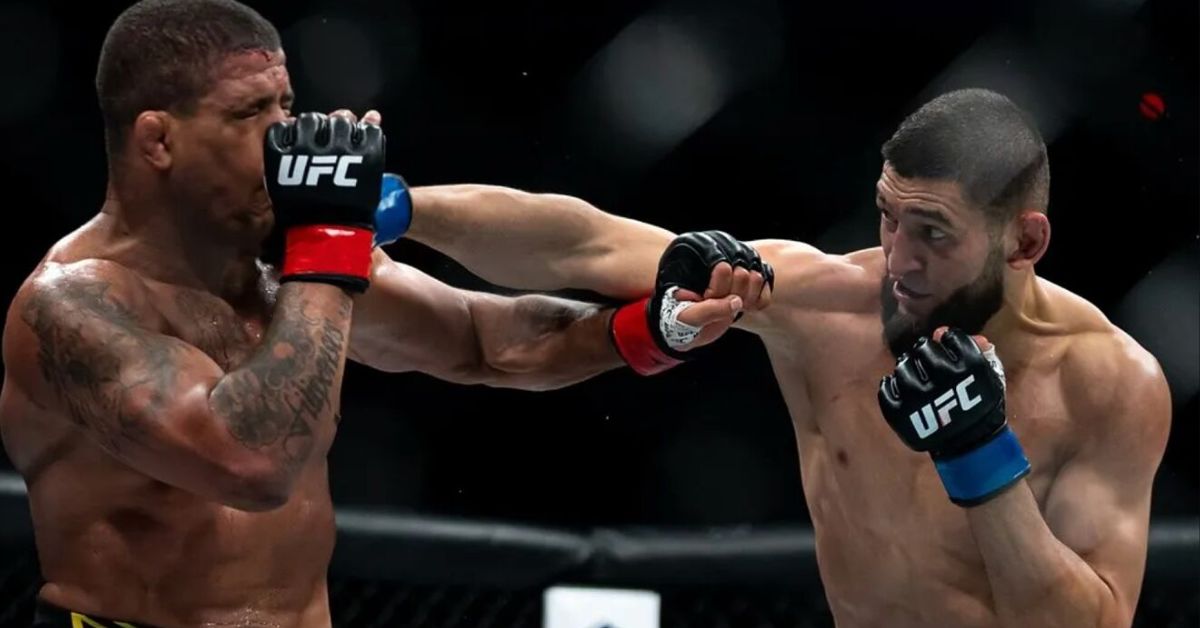 Will the three-time Swedish National champion fight at the welterweight ever again, is a question only the man himself can answer. Dana White though recently weighed in on the issue and claimed that Chimaev will now fight in the middleweight division. So a potential mega-fight against Usman or current champ Edwards seems off the charts for now, but a potential matchup against top middleweight contenders seems to be the next move for 'Borz'. A potential matchup against former champion/ Israel Adesanya or top ,middleweight contender Robert Whittaker sounds very interesting.
Who do you think Khamzat Chimaev should fight next at middleweight? Let us know in the comment section.