The UFC will be closing out the year with one of its most exciting cards. UFC 269 not only promises us 2 title fights, but also one of the most stacked cards of the year. However, amidst all the hype came the disappointing news that a fight between Leon Edwards and Jorge Masvidal was called off.
Previously, Leon Edwards and Jorge Masvidal came to blows backstage after a post-fight interview. Whilst Jorge was relatively unscathed, he managed to hit Edwards with a "three-piece and a soda". Needless to say, there has been bad blood between the two welterweights ever since.
Unfortunately, news broke earlier this month that Jorge Masvidal will be unable to participate due to an injury. Whilst many feel that a replacement fight can still happen, it appears as though Leon only wants Kamaru Usman next.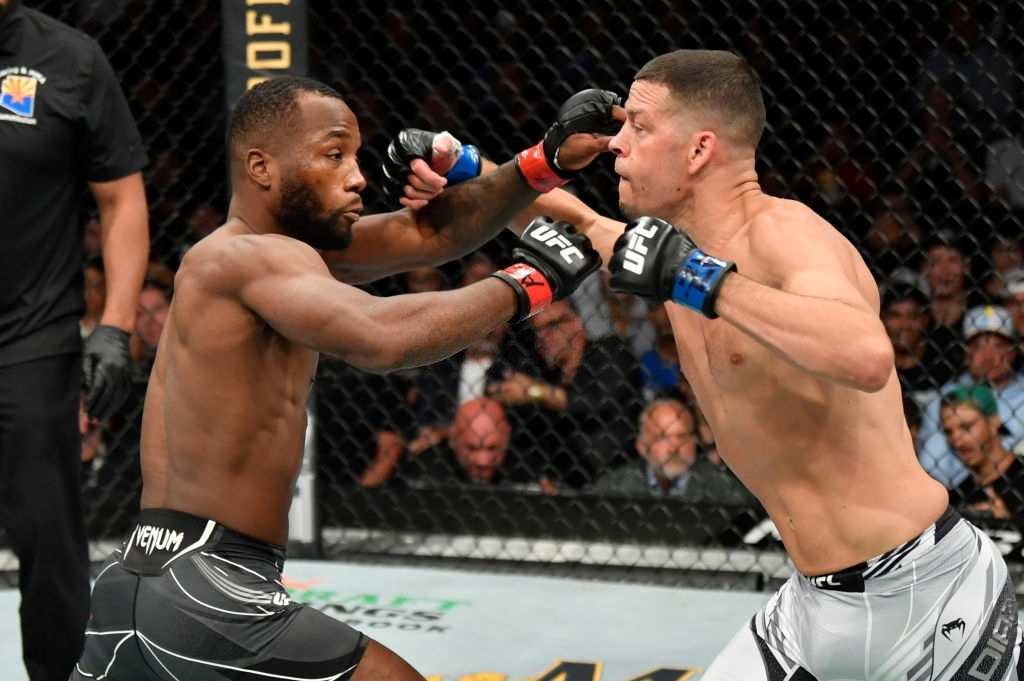 This begs the question, who will be Leon Edwards next fight? Will the Englishman still fight at UFC 269 against a replacement or will he wait for his title shot against the champion next year? Let's discuss.
5 Potential Opponents for Leon Edwards Next Fight
Before we begin, let's break down how we are going to be deciding potential opponents for Leon Edwards. Firstly, we will be looking at three opponents for the short term, and two opponents if Leon is to fight next year.
With all that out of the way, let's begin:
#5.

Khamzat Chimaev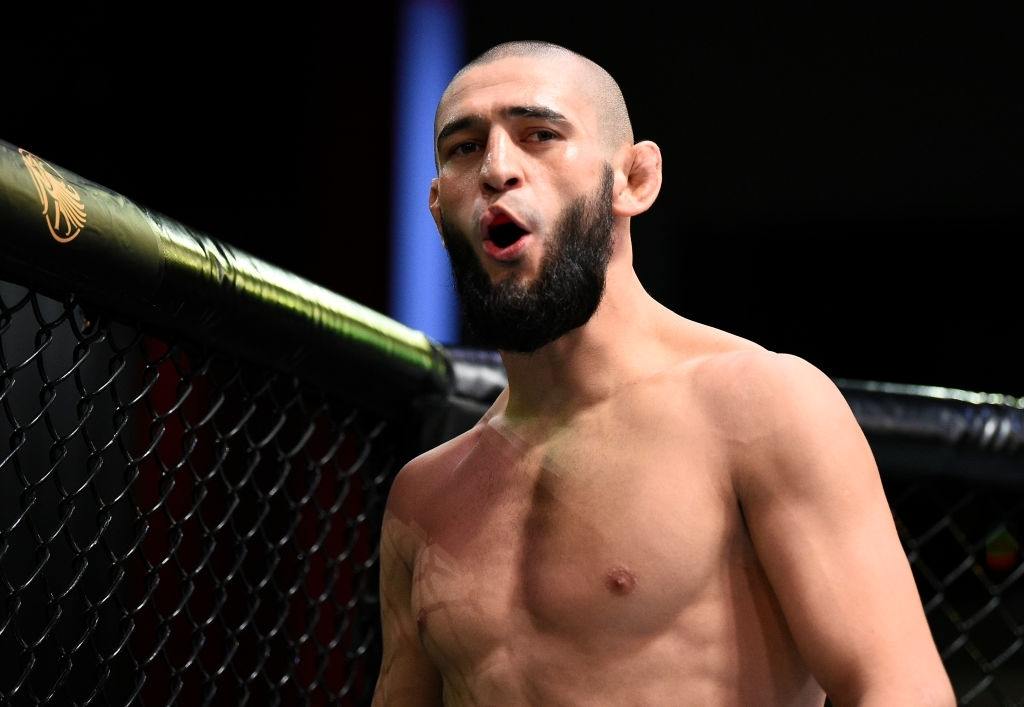 Coming up first on the list is none other than the latest UFC sensation, Khamzat Chimaev. Coming off an impressive win against Li Jingliang at UFC 268, Khamzat immediately put his name in to replace Jorge Masvidal. Interestingly, Khamzat has been scheduled to fight Leon twice before, but the fight was canceled on both occasions due to COVID 19 complications.
Let's go bro we do it @Leon_edwardsmma 👊🏼 pic.twitter.com/HXvytUOIRt

— Khamzat Chimaev (@KChimaev) November 10, 2021
However, this time around things seems much more serious as Khamzat is fit and already has another win under his belt. Although Khamzat would definitely like this fight, he has also been calling out other opponents like the Diaz brothers.
#4.

Vicente Luque
Next up we have one of the most in-form fighters in the welterweight division, Vicente Luque. Coming off of back-to-back submission wins against former champ Tyron Woodley and Michael Chiesa, Luque is in top form. In addition to that, " The Silent Assassin" also weighed in as a replacement for the UFC 268 main event. Although he could not make weight, we expect that the Brazilian could be ready in time to take on Edwards at UFC 269. Moreover, this would allow Luque to exact revenge for his decision loss to Edwards back in 2017 also.
#3.

Nick Diaz
Moving on, we have another fighter who has volunteered to take on Leon, MMA veteran Nick Diaz. Previously, Nick Diaz made his return to the Octagon after a six-year layoff against Robbie Lawler. Although Nick lost the fight against Lawler, it was a memorable sight for fans to witness his return at the age of 38. Moreover, Nick will feel the need to exact revenge for his brother, Nate against Leon. Is it a necessary fight for Leon? No. Do the fans want to see this fight? Hell Yes.
#2.

Gilbert Burns
Now, taking a look at a more future-based fight, we have Gilbert Burns. Burns is currently ranked higher than Leon at #2 in the division. With both fighters having won their last fights, it leaves only the two of them as legitimate title contenders. If "Durinho" and Leon go head to head, it'll leave no doubts as to who is the worthier contender. With Burns yet to have an opponent for his next fight, and now Leon seemingly without one, a #1 contender matchup between the two is likely the best move.
#1.

Kamaru Usman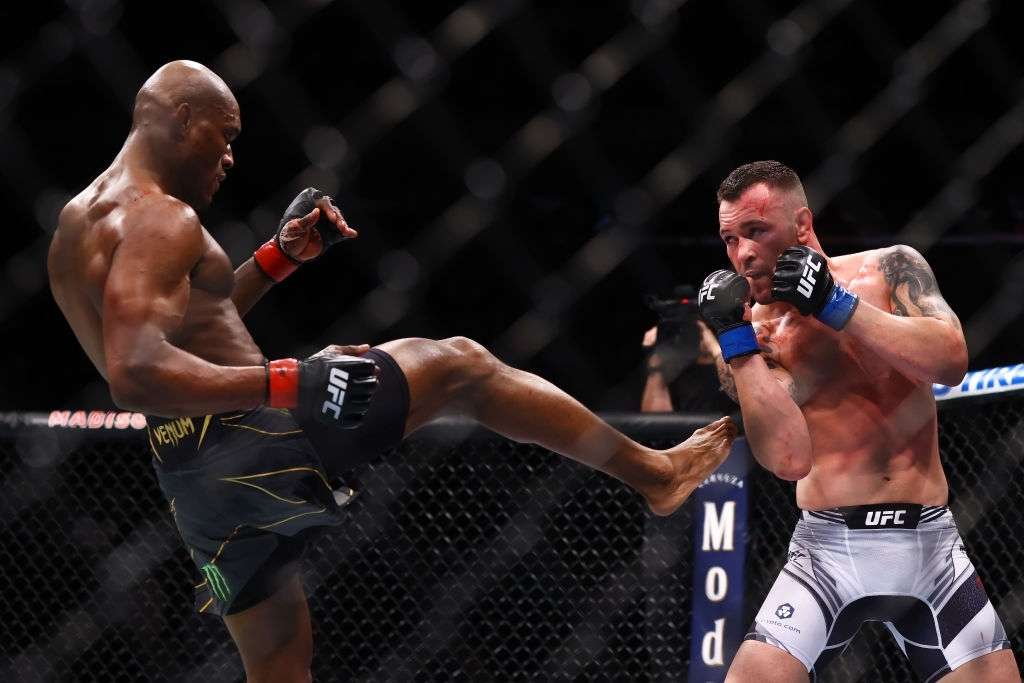 And now, for the most likely and most probable opponent, the champ himself, Kamaru Usman. After emerging victorious against Colby Covington for the second time, it seems Kamaru is out of opponents. As such, it appears that the UFC is now preparing a fight between Kamaru and Leon around March/April 2022, according to Ariel Helwani. This fight would be another rematch as the two have faced off before in 2015. With Edwards currently on a 9 fight win streak, this seems to be the most likely outcome.