Kevin Durant, the four-time NBA scoring champion, continues to score game after game as he approaches the elite club of all-time scorers. During the game against the Cleveland Cavaliers, he achieved this marvelous feat in his decorated career.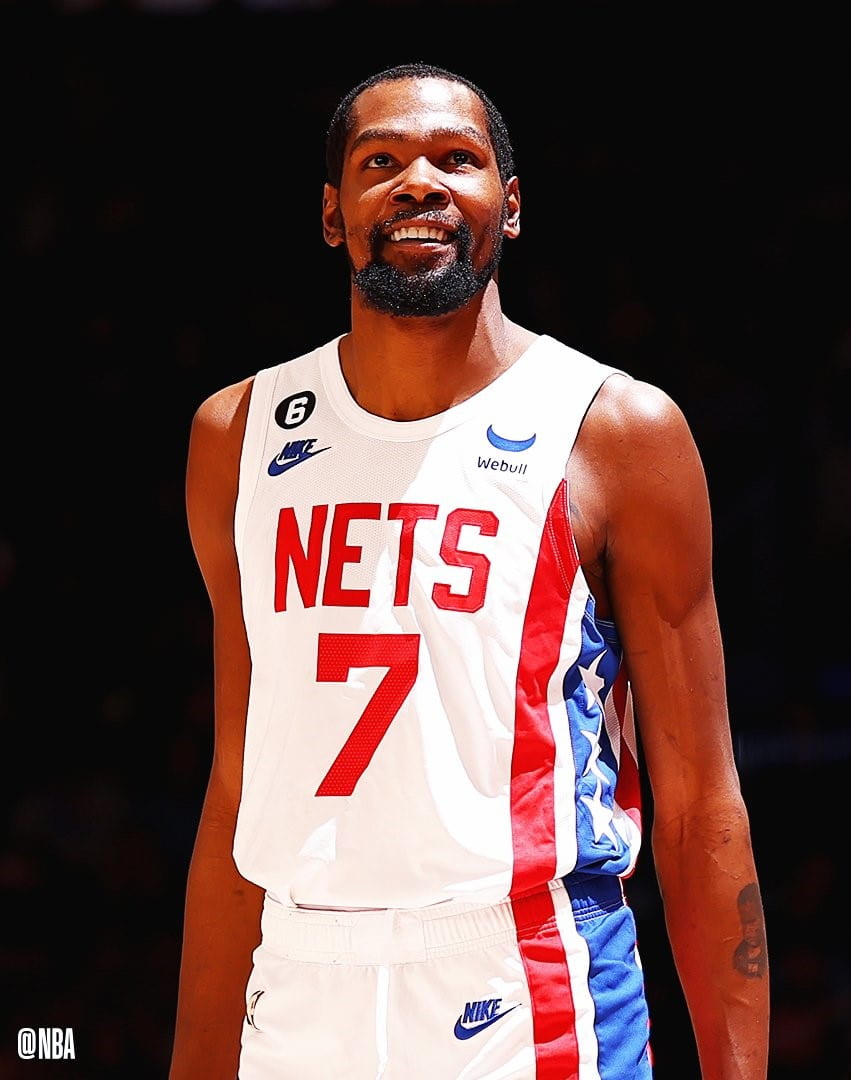 The Nets are on a nine-game winning streak thanks to Kevin and co., and they are now in the 3rd seed in the Western Conference. Last night's game saw another KD show as the forward scored 32 points with 9 rebounds and 5 assists.
Furthermore, he is leading the nets from the front this season, averaging 29.9 points per game while shooting 56% from the field. In his 34th year of life, he is still in top form.
9 STRAIGHT Ws pic.twitter.com/Jnj2vZKCcD

— Brooklyn Nets (@BrooklynNets) December 27, 2022
How did Kevin Durant achieve the feat?
During the second quarter of the game, Durant scored the basket with an iconic jump from the right side of the court. With that field goal, he surpassed san Antonio spurs legend Tim Duncan (26,496) and entered into the top 15 all time scoring list.
With this bucket, Kevin Durant passed Tim Duncan for 15th on the all-time scoring list! pic.twitter.com/1OPIH2EspQ

— NBA (@NBA) December 27, 2022
Former NBA professional legend Kareem Abdul-Jabbar holds the number one position with an enormous 38,387 points. KD already has 26,497 points and hopes to break into the top ten. If he maintains his current fitness, he can easily break into the top ten in a couple of years.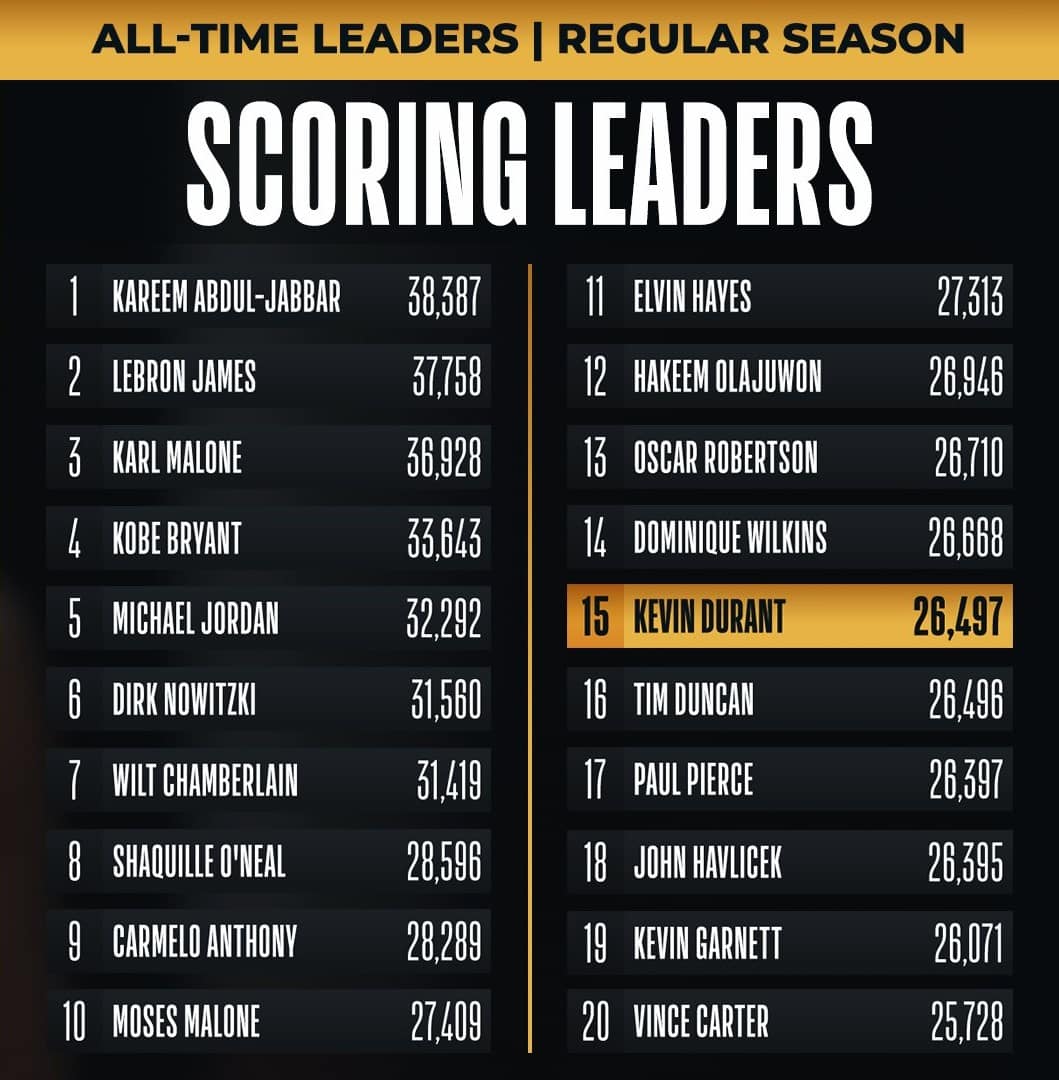 The NBA has a few legends, including the top ten: veteran LeBron James (2nd), late Kobe Bryant (4th), goat Michael Jordan (5th), and giant Shaquille O'Neal (8th). Sharing a podium with these people is always a matter of great achievement, let alone the record.
What did Kevin Durant say regarding the achievement?
In the postgame press conference, KD was asked about his feelings, and the 6.10-footer expressed his ambition by saying, "I know I got more to do."
"I know I got more to do." @KDTrey5 speaks on passing Tim Duncan on the all-time scoring list. pic.twitter.com/vC8Y58ZWfo

— Brooklyn Nets (@BrooklynNets) December 27, 2022