The Toronto Blue Jays have taken a big step in their bullpen improvement by signing a two-year deal with right-hander Chad Green.
The agreement, worth $8.5 million, features a unique contract structure that provides both sides with some degree of flexibility and security.
However, for now, the focus is on getting Green back on the mound as he is still recovering from the Tommy John surgery he underwent in May.
The contract has a conditional player option in the second year that Green can exercise if the Blue Jays decline a three-year club option. This would bring the deal through 2026. If both sides decline these options, the Blue Jays have a two-year club option at a higher average annual salary.
The structure of the deal gives both parties a level of security and flexibility.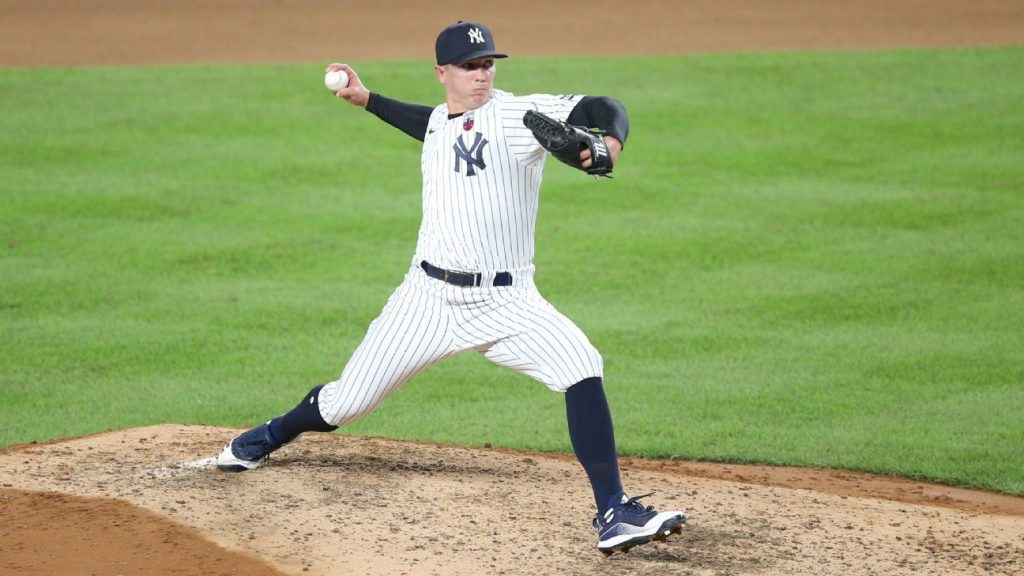 Green has been recovering from Tommy John surgery, which he underwent while he was playing for the Yankees.
The surgery will keep him out of the game for the early months of the season, but he could be back in the second half of 2023, which is when the Blue Jays will be hoping to make a push for the postseason. If everything goes according to plan, Green could be a major addition to the team.
In his earlier days with the Yankees, Green bounced between the bullpen and the rotation. However, he has since thrived as a reliever and has a 3.18 ERA over the past three seasons, along with 10.6 strikeouts per nine innings.
This is a key statistic for a team that is targeting more swing-and-miss pitchers. When healthy, Green throws a high-spin fastball near 95 mph and uses a curveball as his secondary pitch. His ability to rack up strikeouts over multiple innings is certainly appealing to the Blue Jays, especially if he remains with the club for multiple years.
The Toronto blue jays bullpen could look much different by the time Green returns, but the current group offers a better combination of depth and potential than the team has seen in recent years. The addition of Erik Swanson in the early offseason has changed the dynamic of the back end, and with many sturdy options through the middle innings, the Blue Jays have slowly built up their potential.
With the signing of Chad Green, the team only adds to this potential, both in the short-term and the long term.