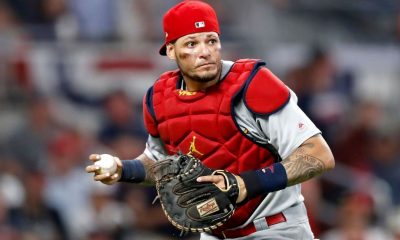 MLB
Players Behind the Scenes: 10 Best Defensive Catchers in MLB history
Catchers are a unique set of players in baseball. They are required to be some of the smartest and most agile players on the field, and...
MLB was set to begin its regular season from this Friday. However, since the last 26th of July, it has seen...
More Posts
New
When Chelsea ended the 2019/20 season in 4th place and made it to the...

The 2020 NFL draft has just kicked off a few days ago and the...

Doc Rivers has parted his ways with the Los Angeles Clippers organization. So one...

Aston Villa have completed the shock signing of midfielder Ross Barkley on a season-long...

Bayer Leverkusen have entered discussions with Arsenal over the transfer of defender Saed Kolasinac...

WWE Clash of Champions 2020 ended with great remarks from the fans. Even though WWE...

Manchester United have had a quiet summer thus far, with the signing of Donny...