Mike Trout, Los Angeles Angels supernova, is widely acknowledged for his out-of-this-world performances and sheer game-changing ability.
The nine-time MLB All-Star, though drafted in 2009, could only make regular appearances by 2011 and has been killing it ever since. Mike pulled off a superhuman feat by being the first player in the 82-year history of the game to win back-to-back all-star MVP awards in 2014 and 2015.
Mike's spectacular on-field performances not only stun fans and fuel speculation regarding how impressive his bank balance could be, but also make him extremely wealthy in the process.
Mike Trout's asset accumulation at a glance:
| | |
| --- | --- |
| Name | Michael Nelson Trout |
| Age | 30 years (August 7, 1991) |
| Residence | Mansion in Newport Beach, California |
| Net Worth 2022 | $60 million |
| Salary | $36 million (Approx) |
| Endorsement Earnings | $14 million |
| Source of wealth | MLB Salary, Endorsements |
| Endorsements | Nike, Subway, Rawlings, Land Rover, SuperPretzel, Topps, J&J Foods, and BodyArmor |
| Expenditure | Mansion, Cars, and Charities |
| Philanthropy | The Mike Trout Charity |
What is Mike Trout's net worth in 2022?
As of now, Mike Trout's net worth stands at a staggering $60 million. Mike is money as the 30-year-old center fielder bags some of the most lucrative endorsement deals and media venture proposals the big companies out there has to offer. If everything goes as expected the baseball supernova is projected to reach a net worth of about $360 million by 2025! We will now take a short trip on how frivolously he earns and spends his millions.
Mike Trout's source of wealth:
From mammoth contract signing, skyrocketing salaries, to numerous endorsement deals The right-handed outfielder's Home-Run is no where near the finish line and unmatched in terms of wealth accumulation.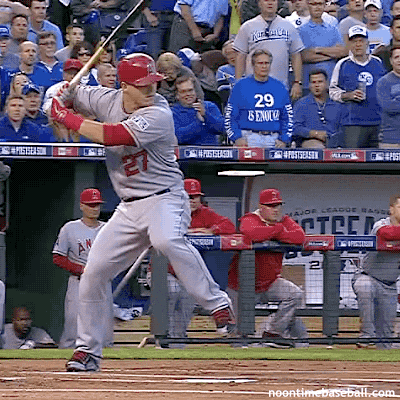 The 30-year professionals' 12-year deal with the Angels of an astronomical $430 million back in 2019, which translates into an annual salary of around $36 million making him not only the one among highest paid baseball players on the planet earth, but also lands him into the harbor of the highest paid athletes' list. This contract included a $20 million signing bonus, $426.5 million guaranteed, and an annual average salary of $35.54 million.
Mike Trout on cusp of 12 year deal for 430 million.
Just for fun, before taxes that works out to $98,173.52 a day.#MLB

— Troy Westwood (@TroyWestwood) March 19, 2019
Mike Trout's endorsement deals
In 2020, the nine-time all-star's earnings from endorsement deals alone accounted for 15.82% of total earnings. The deal with Nike, in 2019, stands out as being the most lucrative of all the various deals he signed, making Subway, Rawlings, Land Rover, and Super Pretzel endorsements look pale in comparison. He is only the second MLB player to secure a Nike shoe endorsement deal, which guarantees him $3 million per year.
Mike Trout's earnings through media ventures
From Silicon Valley corporations to the biggest names in commercial industries, the Los Angeles Angels center fielder stands tall among the highly sought-after. It is no wonder he frequently appears in TV commercials. The eight-time winner of the Silver Slugger Award earns a considerable amount from these appearances, but the earnings from these advertisements seem inconsequential in comparison to his total earnings.
Notably, his contributions to BodyArmor are not limited to appearing in commercials; the eight-time Silver Slugger winner is also a proud investor in the company that manufactures the famous energy drink known as the "SuperDrink."
https://www.youtube.com/watch?v=cADNAj_MukY
How Mike Trout Spends His Millions?
From real estate to luxury cars, philanthropic efforts to a huge wedding proposal, entertainment to growing investments, the 30-year-old sure knows how and where to spend his millions. A big portion of his fortune regularly goes to charity, making him one of the most charitable athletes. Needless to say, his expenditures leave us dumbfounded just as his income does.
Mike Trout's Lavish Mansion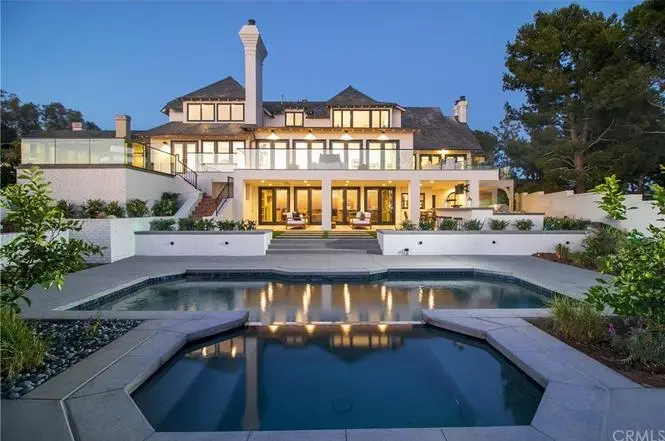 The 2012 AL Rookie of the Year dwells in his $9 million mansion in Newport Beach, California. He hits a perfect HOME-RUN with a supermassive 9,000 square feet Mansion facilitating 6 bedrooms and 8 bathrooms. It is dotted with amenities such as a sauna, a wine cellar, a billiard room, a swimming pool, and so on.
This goes down as his first mansion acquisition ever. This breathtaking estate was established in 1982. It is situated in the same neighborhood where the late great Kobe Bryant used to live.
We all know that Mike can hit those really fast home runs, but the trailblazer also loves fast and fancy cars. He owns a Mercedes Benz S-class AMG that is worth $150,000. It is unfortunate that he had to encounter a 'freeway' motor accident a couple of years ago. While Mike remained spotless, his car suffered severe damage.
In 2015, his spectacular performance at the all-star game earned him the MVP spot and gifted him a fancy Chevy Silverado Midnight Edition worth $65,000.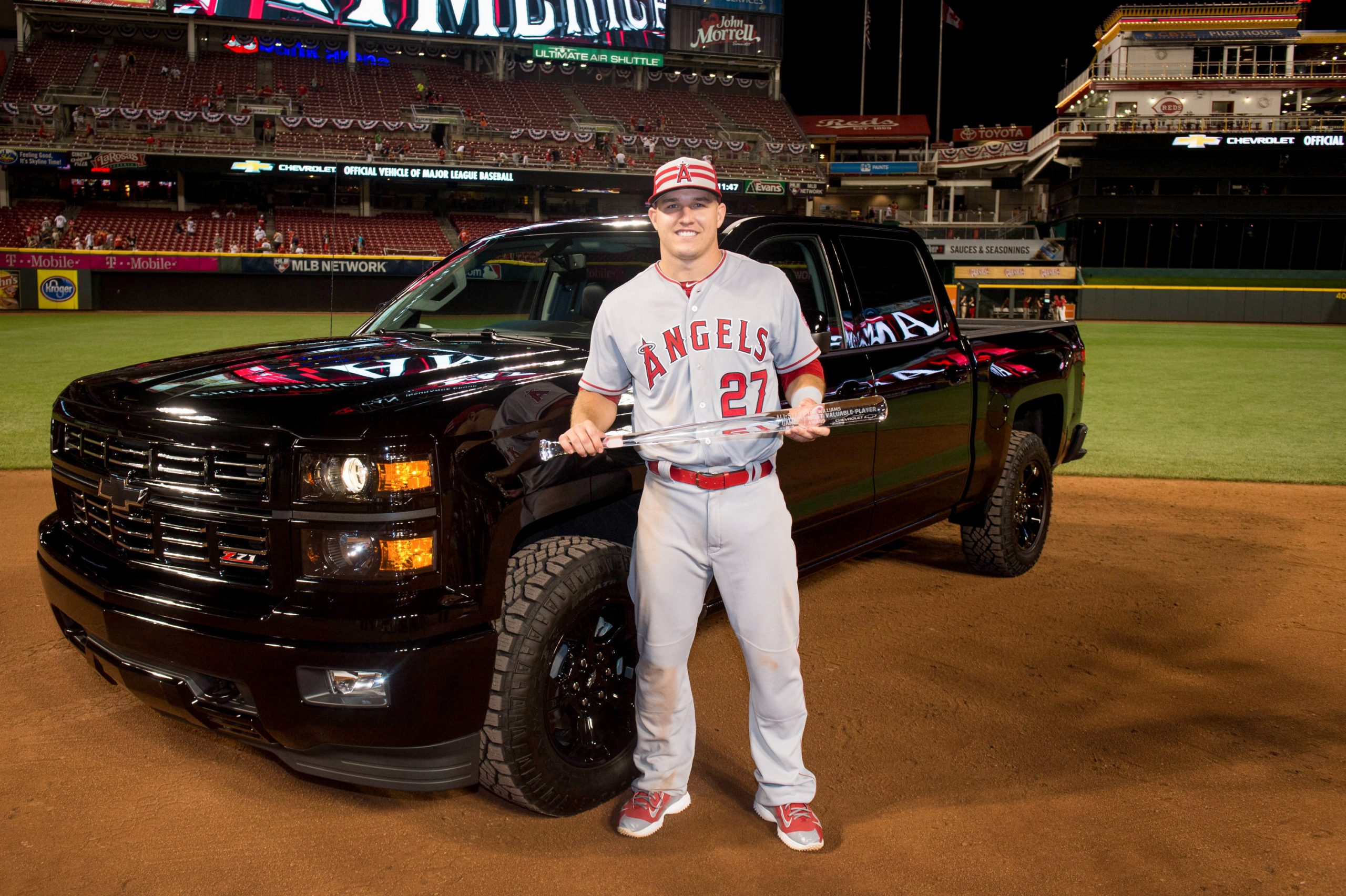 Following is the Corvette he won all-star game in 2004 as a reward for being the MVP.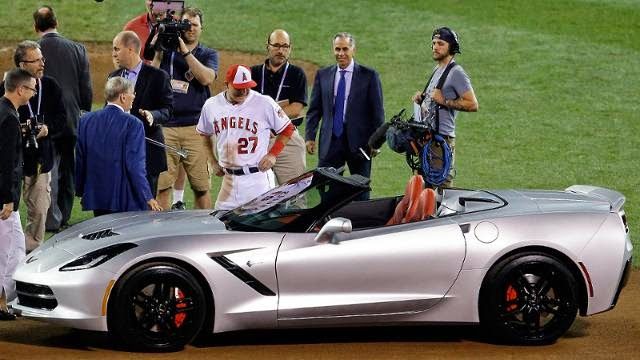 Mike Trout's Golf interest
When Trout is out of the Baseball field, he can be found on the golf course. "If I was a professional athlete in another sport, it would have to be golf," Trout said. The MLB All-Star plays golf almost every day in the offseason. He added, "I try, and when I play every day I'm probably like a seven or eight, maybe a nine handicap." "If I don't play every day, then I'm a little shaky."
Mike. Trout. That's the tweet. 🤩

🎥 @Angels pic.twitter.com/w3swYskKoa

— The Athletic MLB (@TheAthleticMLB) March 2, 2020
Mike Trout's business i

nvestments
The three-time AL MVP is mindful of his investments. He painstakingly studies the market and decides where to put his money. He is a high-profile investor in Bodyarmor SuperDrink. After Mike invested in BodyArmor's SuperDrink, the brand made $400 million in sales that year, up from $235 million in 2017.
Mike Trout's non-profitable investments: The charity work
The 6-time All-Star is the founder of "the Mike Trout Charity", which is an American Foundation for Suicide Prevention with the motto "hit it big with Mike Trout". What makes his charity unique is that for every home run he strikes, $237.26 is donated, and so far he's been able to raise $6,773 with 29 home runs. In 2017, he raised $30,573 in funds for this campaign. Trout said, "It's always good to give back and try to make people happy, especially if it's in your own hometown". He donated 300 gallons of milk to 300 families during the COVID-19 pandemic.