Ronaldinho reflects on introducing 17-year-old Lionel Messi to Kobe Bryant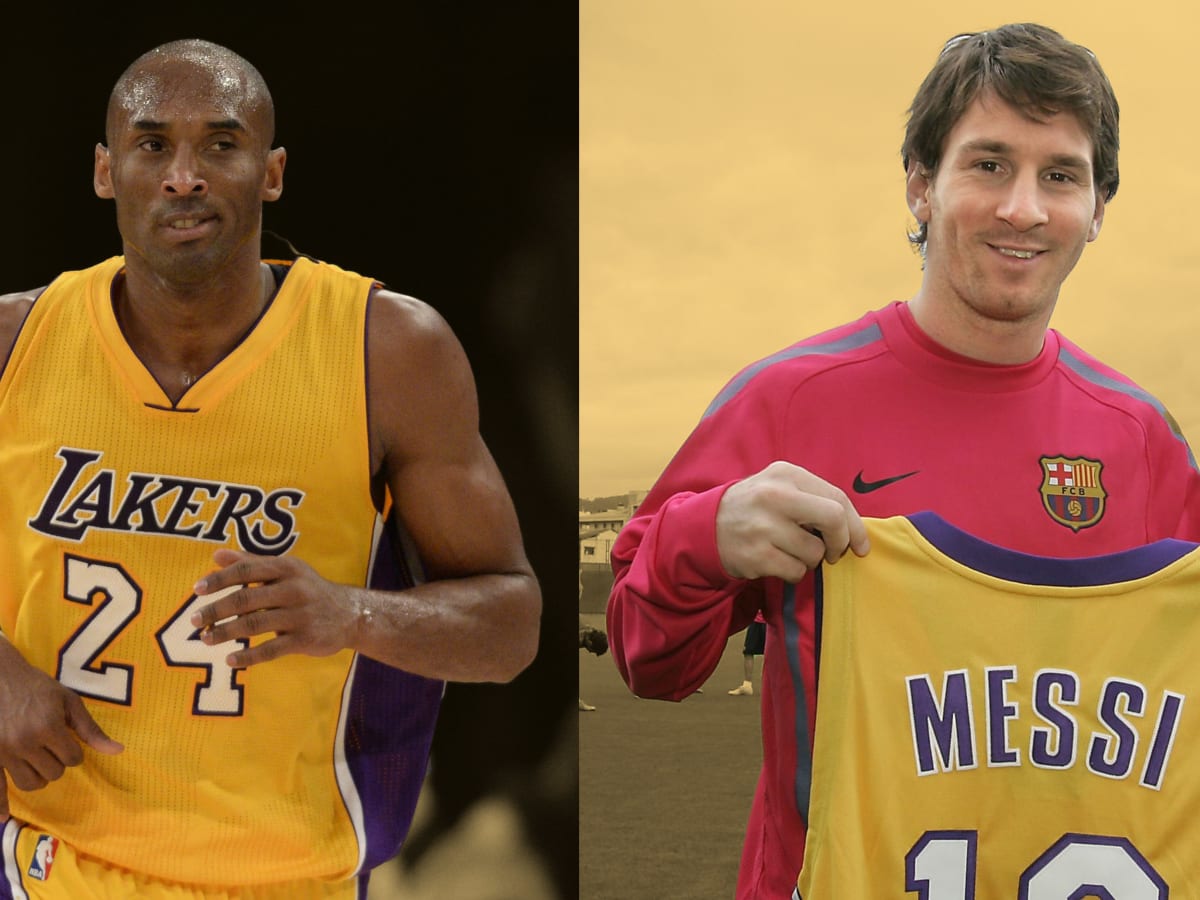 Brazilian soccer legend recently recalled introducing a young 17-year-old Lionel Messi to the late Kobe Bryant.
On Thursday, Ronaldinho accepted the MARCA Legend award – a designation reserved for the greatest – from the media outlet's director, Juan Ignacio Gallardo. Ronaldinho joins Alfredo Di Stefano, Pele, Diego Maradona, Johan Cruyff, Ronaldo, Zinedine Zidane, Paolo Maldini, Messi, and Cristiano Ronaldo as recipients of the newspaper's highest honor. The Brazilian responded to a few topics and recalled meeting Lionel Messi and the late, legendary Kobe Bryant.
Lionel Messi cemented his status as one of the greats when he won the Qatar 2022 World Cup. He is widely regarded as the GOAT of soccer. But before him came Ronaldinho. When Messi came up to Barcelona's first team through the ranks of La Masia, it was Ronaldinho who led the frontline for Barca. He was the one who assisted Messi's first-ever goal for Barcelona.
What did Ronaldinho and Kobe speak about Lionel Messi?
Ronaldinho, who became a mentor for Messi in the sport connected the talented youngster to Bryant before he became the finest soccer player in the world.
When asked about the Kobe meeting Messi story, he replied, "It was normal. I told him about Messi's quality. I didn't just talk about Messi and spoke of all my teammates. Just said he had a great future ahead of him."
Bryant even told the story long ago in an interview with ESPN reported by BR Football, "I'll tell you a story. A long time ago, Barcelona came to Los Angeles. Ronaldinho, who was a good friend, I was talking with him and he told me: Kobe, look I'm going to introduce you to the guy who is going to be the greatest player of all time."
When Ronaldinho introduced Kobe Bryant to 17 year old Lionel Messi

"He's going to be the GOAT" 🐐pic.twitter.com/nJc3Sthww3

— Radman (@Radmanx23) March 21, 2023
Kobe then explained his disbelief at that statement, "I said: 'You what? You are the best.' But he said: 'No, no. This kid right here is going to be the best.' And that guy was Lionel Messi, who was only 17."
Messi obviously went on to become one of the greatest players and create a new legacy at Barcelona and Argentina.
Ronaldinho also spoke about Messi and how he needs he finish his career at Barcelona, "I'm a friend of Messi's. I'm very happy for him. It's very joyful to see friends conquering dreams. That makes me happy. I am his friend. For me, Messi is the best."
"I would like to see him happy, I don't care where he is. After all the history he has had with Barcelona, it would be nice if he could finish his career there."
What do you think about Ronaldinho's comments? Do you think he led Messi to be the man he is today? Let us know in the comments down below!