The bantamweight title picture is warming up, as Aljamain Sterling and Henry Cejudo are set to clash at UFC 288. However, with both the top-ranked potential backup fighters, Sean O'Malley and Merab Dvalishvili, pulling out of competition, the UFC is left scrambling to find a worthy replacement.
The No.2 bantamweight in the world recently O'Malley expressed disinterest in serving as the title fight's backup fighter through his podcast, TimboSugarShow.
"Planning on a fight is hard enough to do knowing you fight, but knowing you're probably not going to fight, I can't train the same way," he said. "I need a real eight weeks where I know I'm fighting."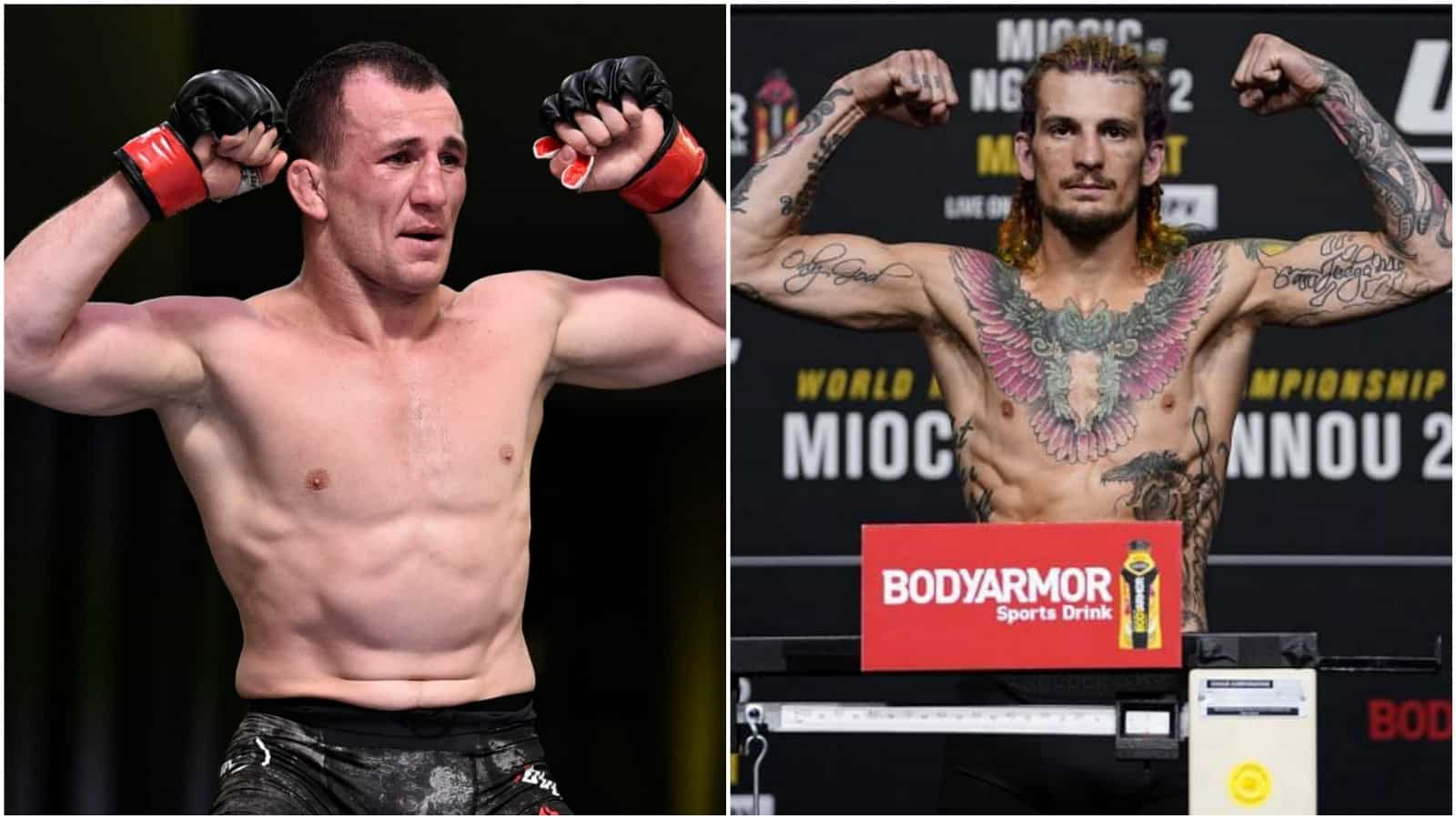 Cory Sandhagen: The Bantamweight Contender Who Could Step Up as Backup Fighter for Sean O'Malley
Cory Sandhagen, the No.3 ranked bantamweight, maybe the one to step up in his place if O'Malley drops out. Sandhagen recently dominated Marlon Vera at UFC San Antonio and has been praised by O'Malley himself. "I think Cory's that f**king good, and that style beats 'Chito'," he stated.
Sandhagen will stand extremely close to a bantamweight championship shot if he is presented with the opportunity to serve as the backup fighter. O'Malley, on the flip side, will concentrate on his training and wait for his chance. The duel between Henry Cejudo and Aljamain Sterling. Sterling is the UFC's best bantamweight with a 20-3 record.
He is coming off a convincing win over Cory Sandhagen and is largely considered one of the division's finest fighters. Cejudo, on the other hand, has a 16-2 record as a former UFC bantamweight and flyweight champion. He announced his retirement from MMA in 2020 but has hinted at a comeback in recent months.
Amidst Chaos, Cory Sandhagen Emerges as a Promising Contender in the UFC Bantamweight Division
With two top-ranked backup fighters, O'Malley and Dvalishvili, withdrawing from contention, the UFC is left looking for a substitute. This is when Cory Sandhagen enters the picture who is presently rated third in the bantamweight class, with a 14-3 record.
Merab Dvalishvili remains adamant that he will not face Aljo inside the Octagon, so we may see him face Umar Nurmagomedov for a high-voltage matchup later this year. The Georgian is currently rumored to be recovering from an injury.
To summarise, the bantamweight division is in upheaval, with numerous top-ranked competitors competing for a championship opportunity. Who do you think should serve as backup for the UFC 288 main event?