Jrue Holiday had a career-high 51 points and Giannis Antetokounmpo recorded a triple-double with 38 points, 17 rebounds, and 12 assists as the Milwaukee Bucks defeated the Indiana Pacers 149-136 on Wednesday night. The win improved the Bucks' record to 55-21 and kept them in the lead for the top seed in the Eastern Conference.
Holiday expressed his happiness about his accomplishment, saying that it took him 14 years to score 50 points in a game, and he couldn't be happier that it came in a game that they needed to win. Antetokounmpo, who missed Monday night's game due to a sore knee, was an assist shy of a triple-double at halftime with 20 points, 10 rebounds, and nine assists. Jrue holiday said:- "I felt like Giannis," Holiday said with a smile. "No dunks though."
"It took me 14 years to get 50 points. It came in a game that we needed to win, so I couldn't be happier."
Bucks coach Mike Budenholzer had high praise for his top scorers, describing their performance as phenomenal. He commended Antetokounmpo for setting the tone with his aggressive attacking and Holiday for his impressive 51-point game.
Holiday scored 18 points in the third quarter, which helped the Bucks score a season-high 46 points and build a 12-point lead. He shot 20 of 30 from the field, including three 3-pointers, and made 8 of 10 free throws. Holiday's previous career-high was 40 points, which he achieved in an overtime victory over the Boston Celtics on February 14th.
The Bucks' Brook Lopez also contributed to the win with 21 points. Pacers' forward, Jordan Nwora, who was acquired from the Bucks on February 9th, acknowledged the tough task of playing against Antetokounmpo, who he described as one of the best players in the world. He also acknowledged the challenge of dealing with the rest of the Bucks team, with Holiday's 51-point game being a notable example.
Overall, the Bucks' dominant performance highlighted the team's depth and star power, with Antetokounmpo and Holiday leading the way. With the playoffs fast approaching, the Bucks will aim to continue their winning ways and make a deep postseason run.
The Underrated Impact of Jrue Holiday on the Milwaukee Bucks' Success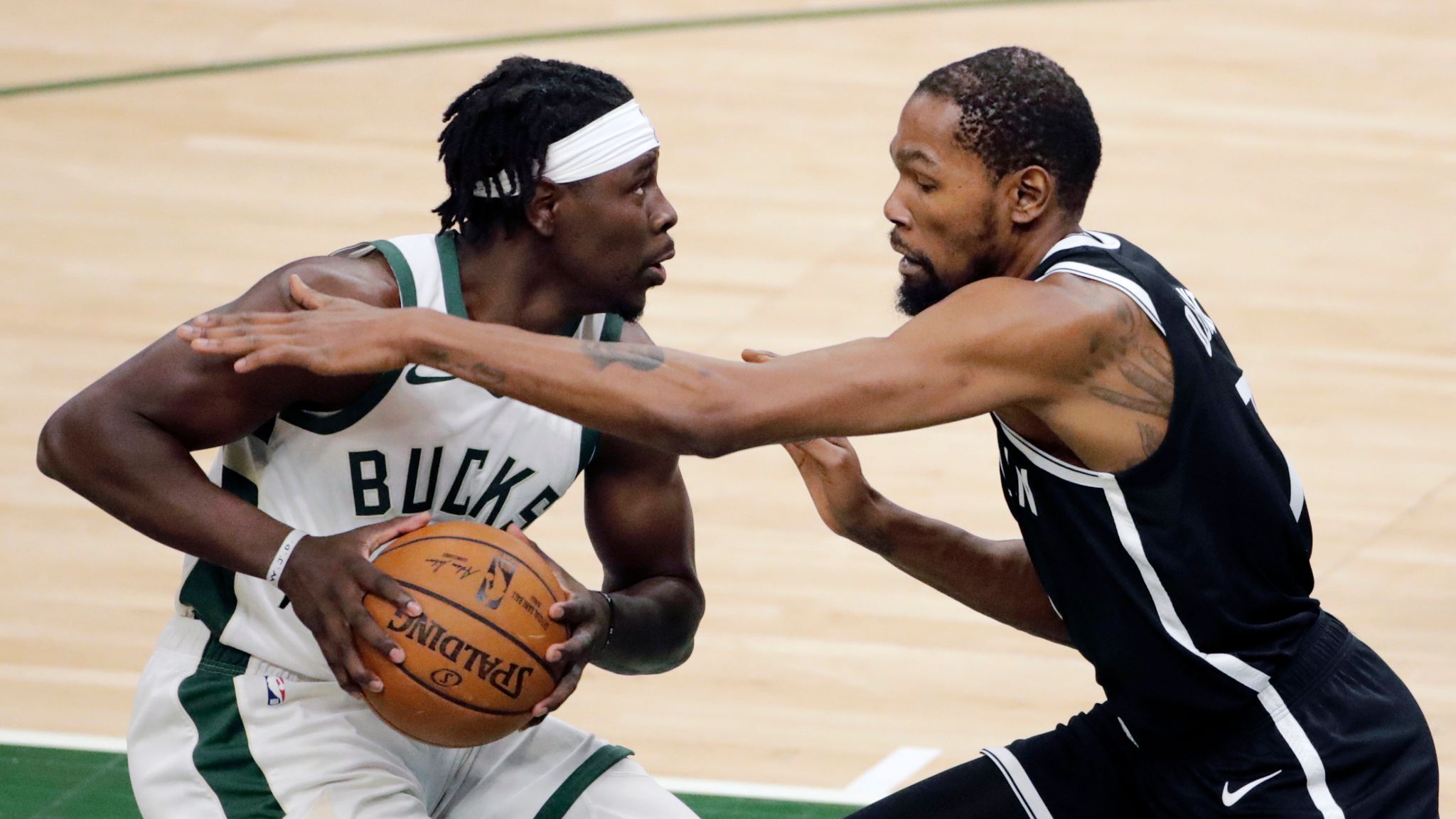 Jrue Holiday's remarkable defensive play and subsequent alley-oop were described with humility, praising his teammate Giannis Antetokounmpo instead. Despite being acquired by the Milwaukee Bucks in a trade that cost them Eric Bledsoe, George Hill, R.J. Hampton, and multiple first-round draft picks, as well as a new contract worth up to $160 million, Holiday's worth was constantly questioned. While he is not considered an all-NBA talent, his tenacity and competitiveness make him an asset to the Bucks, even if he occasionally disappears offensively. The 6′ 5″tall athlete is currently averaging 19.4PPG, 5,0 RPG, 7.3 APG.
However, his arrival helped Antetokounmpo feel secure enough to sign a long-term deal and made the Bucks better equipped for the playoffs. Despite struggles in the postseason, Holiday keeps coming back, and his relentless approach fuels the team. Without him, they wouldn't be where they are now.