In the ninth running of the eagerly awaited Capital One golf tournament, The Match, Stephen Curry and Klay Thompson of the Golden State Warriors will represent Team NBA. The event is slated to take place in Wynn Las Vegas on June 29, 2023. Patrick Mahomes and Travis Kelce, two NFL players, will compete against the team in an exciting exhibition match over 12 holes.
TNT will broadcast the Match so that viewers may watch the action from the comfort of their own homes. Curry has experience with this occasion; in 2020, he and Peyton Manning took part in its third iteration. In a similar vein, Mahomes displayed his golfing prowess at the sixth Match, which took place in June 2022.
Stephen Curry indulges his passion for golf during postseason break
At the Memorial Tournament, Workday Golden Bear Invitational pro-am being hosted at Muirfield Village Golf Club, NBA star Stephen Curry will demonstrate his golfing prowess. Curry has played basketball in the past, but he also enjoys playing golf and has a respectable handicap. He will play with seasoned players Jordan Spieth and Keith Mitchell at the 7:20 a.m. tee time.
Curry is anticipated to perform admirably on the course, but his father, former NBA player Dell Curry, and Brother Seth, who plays for the Brooklyn Nets right now, will be playing in a different group with actors Chris O'Donnell, Collin Morikawa, and Tyrrell Hatton from the English Tour.
Golden State forward Andre Iguodala, country singer Luke Bryan, actor Josh Duhamel, Hall of Fame quarterback Steve Young, former NFL quarterback Alex Smith, former NFL offensive tackle Harris Barton, and Formula 1 driver Zak Brown will all take part in the Memorial Tournament's pro-am event.
Curry takes to social media sharing moments of adoration with wife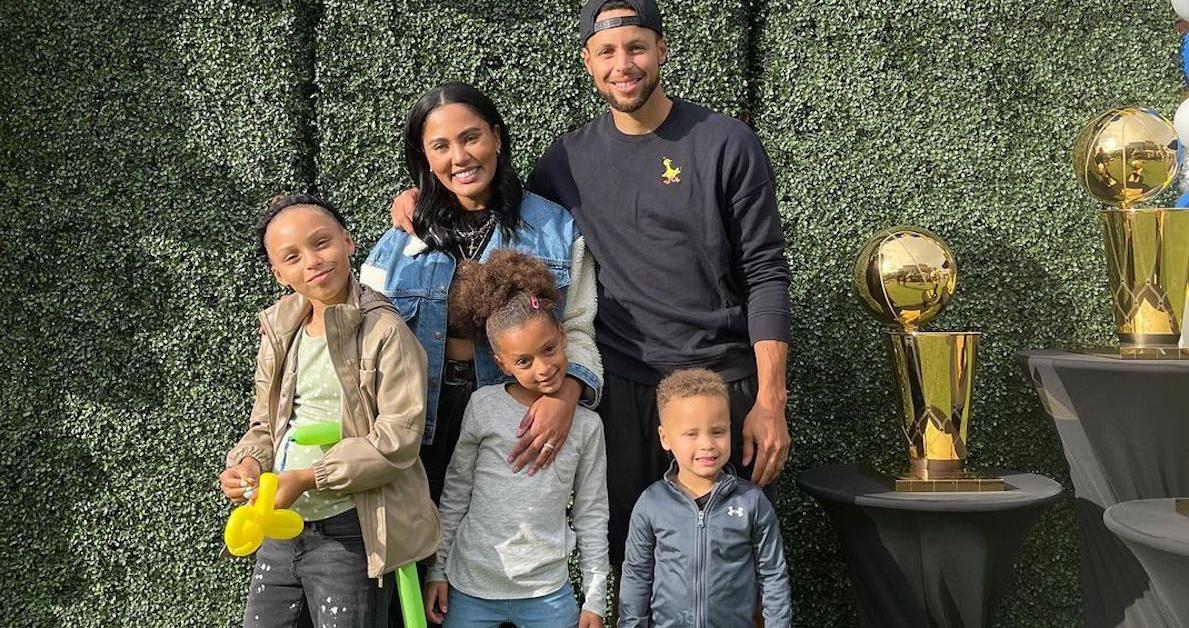 Stephen Curry, the point guard for the Golden State Warriors, is taking use of his free time and sharing glimpses into his personal life with the public. He just shared a collection of images from their time together in an Instagram post honouring his wife of 12 years, Ayesha Curry. In one photo, the pair was dressed chicly, while in another, they were having fun playing golf.
A nice photo of Ayesha and their three kids enjoying a dinner date was also sent by Stephen. While Stephen continues to play basketball at a high level, Ayesha, a young mother, has created a thriving career in the culinary industry.
Despite his successes, he values being a parent and treasures the particular times he spends with his children, especially their distinctive handshake customs. The couple's love and admiration for each other are evident in their heartfelt messages and shared experiences.
As Stephen Curry prepares to showcase his golfing skills at the upcoming Memorial Tournament and shares intimate moments with his wife Ayesha on social media, fans eagerly anticipate his performance on and off the course. What are your thoughts on Curry's endeavors and the glimpses into his personal life?Let us know in the comments section.