The aftershock of Shaquille O'Neal (47) meeting his biological father for the first time
Shaq will always tell you that he considers himself fortunate to be where he is. For someone so successful, he is well aware of his riches. The Lakers legend is one of the most successful players in NBA history. Outside of sports, his professional life is simply legendary.
He is one of America's most successful businessmen, and his face is frequently seen on television. So, how does a dominant NBA center end up as a business tycoon? Of course, with the help of appropriate parenting. It's no secret that Shaq's father is not his biological father.
Diesel's mother, Lucille O'Neal, pushed him to meet his biological father. She insisted on him giving Toney a chance. Shaq, who was 47 years old at the time and had six children of his own, nearly didn't listen.
However, once Shaq's stepfather, Phillip Harrison, passed away in 2013, no one was around to dissuade him from meeting his father. When March of 2016 rolled around, Shaq was eager to finally meet his biological father. At Vonda's Kitchen in Newark, New Jersey, Joe and Shaq first met. Shaq used to visit the eatery frequently, and Joe just so happened to live above it.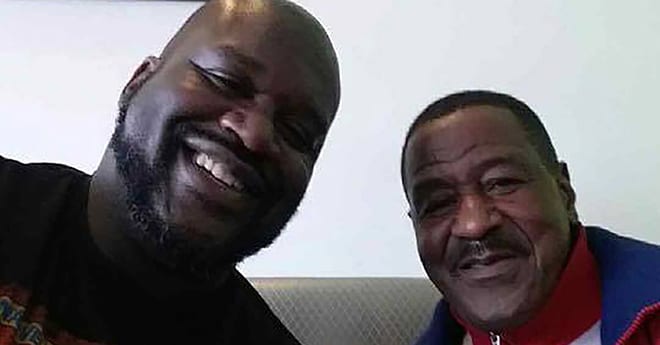 "My job is to just love him as much as I can now," Shaq said during his interview with Dr. Phil. Toney and O'Neal never speak of the past, simply choosing to move forward. "He had some problems when he was young, I don't judge him," Shaq explicated. "As long as we're both here, we just get to know each other."