MLB All-Star Weekend: Location, live stream tickets, volunteers, star-players, Tv schedule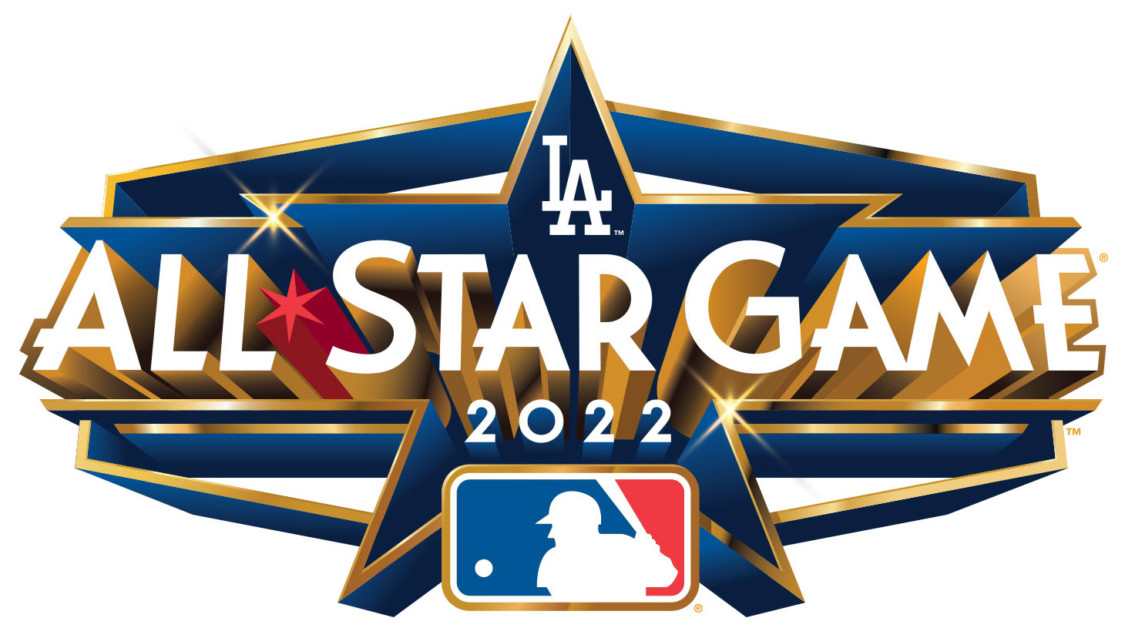 Major League Baseball's All-Star Game has been held annually since 1933, and it is one of the most historic annual celebrations of the league's best players. In its 87-year history, the Midsummer Classic has only been canceled twice, first time it was called off because of WWII in 1945, and the last time because of the COVID-19 pandemic in 2020.
In 1933, the first All-Star Game was held at Comiskey Park in Chicago. Babe Ruth hit the first All-Star home run in that game, leading the American League to a 4-2 triumph. The longest All-Star game was held in 2008 at Yankee Stadium, lasting 4 hours and 50 minutes. It continued for 15 innings and ended at 1:38 a.m.
Where is the MLB All-Star game location?
The 2022 MLB All-Star Game will be held at Dodger Stadium in Los Angeles on Tuesday, July 19. Three of the next five All-Star Game sites have been chosen. The 2022 Midsummer Classic will be held at Dodger Stadium, the 2023 edition at T-Mobile Park in Seattle, and the 2026 event at Citizens Bank Park in Philadelphia.
New York City has hosted it the most, nine times in five different stadiums; as of 2021, Tampa Bay is the only major league metropolitan region that has never hosted since the first All-Star Game in 1933.
Where to stream the 2022 MLB All-Star game live online?
The fans can enjoy the show on the MLB Network. The 92nd Midsummer Classic brings together baseball's top stars. FOX will broadcast the 2022 All-Star Game presented by Mastercard live. If you are looking to watch the MLB All-Star games online, you can do so on a variety of websites as well. However, many of these sites may require you to view ads in the middle of the game. This can be disruptive and take away from your enjoyment of the MLB experience.
So, you may check the following website or platforms to enjoy the 2022 MLB All-Star games.
blacktiesports.net

buffstreams.tv

viprow.me

boxingstreams.cc

givemeredditstreams.com

crackstreams.gg

thecrackstreams.net

crackstreams.fans

crackstreams.me

weakstreams.com
Who are the featuring star players?
The first round of fan voting for the 2022 MLB All-Star Game concluded Thursday morning, and the two finalists at each position in each league were announced Thursday evening. Phase 2 of voting for All-Star Game starters at each position begins on Tuesday, July 5 and ends on Friday, July 8.
The following are the fan-selected finalists for each position,
Catchers
AL: Alejandro Kirk, Blue Jays and Jose Trevino, Yankees
NL: Willson Contreras, Cubs and Travis d'Arnaud, Braves
First base
AL: Vladimir Guerrero Jr., Blue Jays and Ty France, Mariners
NL: Paul Goldschmidt, Cardinals and Pete Alonso, Mets
Second base
AL: Jose Altuve, Astros and Santiago Espinal, Blue Jays
NL: Ozzie Albies, Braves and Jazz Chisholm, Marlins
Third base
AL: José Ramírez, Guardians and Rafael Devers, Red Sox
NL: Manny Machado, Padres and Nolan Arenado, Cardinals
Shortstop
AL: Bo Bichette, Blue Jays and Tim Anderson, White Sox
NL: Trea Turner, Dodgers and Dansby Swanson, Braves
Outfield
AL: Mike Trout, Angels; George Springer, Blue Jays; Giancarlo Stanton, Yankees; Lourdes Gurriel Jr., Blue Jays
NL: Mookie Betts, Dodgers; Joc Pederson, Giants, Starling Marte, Mets; Adam Duvall, Braves
Designated hitter
AL: Yordan Alvarez, Astros and Shohei Ohtani, Angels
NL: Bryce Harper, Phillies and William Contreras, Braves
The complete All-Star Game rosters will be revealed on Sunday, July 10.
How to enroll in MLB All-Star Week Volunteer Program
Signing up for the All-Star Week Volunteer Program allows you to volunteer as a group, with your friends and family. There is something for everyone in the Volunteer Program.
Fill out the online registration form
Attend a volunteer information session
Pass the background check to the satisfaction of Major League Baseball and the Denver Sports Commission
Select volunteer event opportunities
Attend a volunteer training session
Enjoy MLB All-Star Week Volunteer Program
All volunteers must be 18 years or older as of the date of their online registration, and they must also sign an eligibility form and a release of liability, waiving the right to bring a class or collective class action. Additionally, background checks are performed on each applicant.
What are the TV Schedules for MLB All-Star Weekend
Grab some popcorn, sit back and relax we have got you covered. The All-Star weekend is set to start from Friday, July 15th to Tuesday, July 19th which means a full week of entertainment! Here are the TV Schedules below,
Friday, July 15
Capital One All-Star Oceanfront
Location: Santa Monica Pier and Beach
Time: 11:00 a.m. – 7:00 p.m. PT
Saturday, July 16
Capital One PLAY BALL PARK

Location: Los Angeles Convention Center, West Hall and L.A. LIVE
Time: 10:00 a.m. – 8:00 p.m. PT

SiriusXM All-Star Futures Game

Location: Dodger Stadium
Time: 4 p.m. PT

MGM Rewards All-Star Celebrity Softball Game

Location: Dodger Stadium
Time: 7:15 p.m. PT
Immediately following the end of the SiriusXM All-Star Futures Game
MGM Rewards All-Star Saturday Extra Innings Concert featuring Becky G

Location: Dodger Stadium
Time: 9:15 p.m. PT
Immediately following the end of the MGM Rewards All-Star Celebrity Softball Game

Capital One All-Star Oceanfront

Location: Santa Monica Pier and Beach
Time: 11:00 a.m. – 7:00 p.m. PT
Sunday, July 17
Capital One PLAY BALL PARK

Location: Los Angeles Convention Center, West Hall and L.A. LIVE
Time: 10:00 a.m. – 8:00 p.m. PT

Capital One All-Star Oceanfront

Location: Santa Monica Pier and Beach
Time: 11:00 a.m. – 7:00 p.m. PT

2022 MLB Draft Day 1

Location: Xbox Plaza
Time: 4:00 p.m. PT
Monday, July 18
Capital One PLAY BALL PARK

Location: Los Angeles Convention Center, West Hall and L.A. LIVE
Time: 10:00 a.m. – 6:00 p.m. PT

Gatorade All-Star Workout Day

Location: Dodger Stadium
Parking Gates Open: 1:30 p.m. PT
Stadium Gates Open: 2:00 p.m. PT

National League Batting Practice: 2:15 p.m. to 3:10 p.m.
American League Batting Practice: 3:15 p.m. to 4:10 p.m.

T-Mobile Home Run Derby

Location: Dodger Stadium
Time: 5 p.m. PT

Parking Gates Open: 1:30 p.m. PT
Stadium Gates Open: 2:00 p.m. PT
Tuesday, July 19
Capital One PLAY BALL PARK

Location: Los Angeles Convention Center, West Hall and L.A. LIVE
Time: 10:00 a.m. – 6:00 p.m. PT

All-Star Red Carpet Show presented by Mastercard

Location: Xbox Plaza
Time: 11:00 a.m. PT – 12:30 p.m. PT

92nd MLB All-Star Game presented by Mastercard

Location: Dodger Stadium
Time: 4:30 p.m. PT

Parking Gates Open: 1:30 p.m. PT
Stadium Gates Open: 2:00 p.m. PT