Timberwolves announces all star center Karl-Anthony Towns' injury update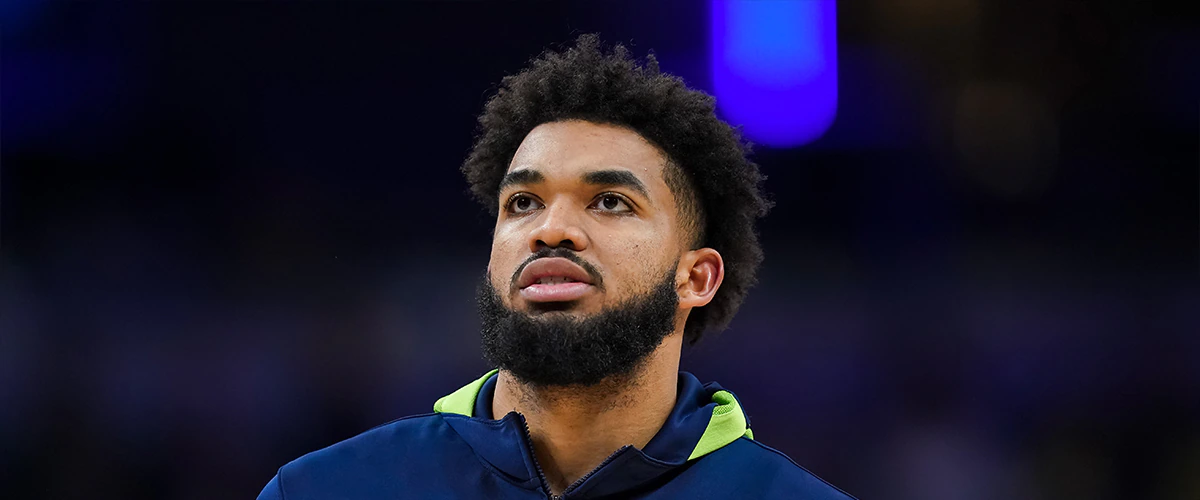 The NBA universe has witnessed the devastating fall of the Minnesota Timberwolves this season after a poor start to the season with a record of 10-11. However, the injury to their star athlete, Karl-Anthony Towns, has made things worse for them.
The franchise's downfall accelerated when they battled the Washington Wizards on Monday night. Following Kyle Kuzma's successful jump shot in the third quarter, Towns tried to run back up the court, but he collapsed to the floor and sustained a non-contact injury.
The all-star center was assisted off the court and did not place any load on his leg as he entered the locker room. With a right calf sprain, he was out for the rest of the game. After the initial diagnosis, the team's physios confirmed that Towns had a calf sprain.
NEWS: The Minnesota @Timberwolves today announced the following injury update on forward/center Karl-Anthony Towns who suffered a lower leg injury at the 5:25 minute mark of the third quarter yesterday at Washington:https://t.co/ayF31ypAMO

— Timberwolves PR (@Twolves_PR) November 29, 2022
The franchise officially confirmed that an MRI exam revealed the injury would keep him out indefinitely. Towns will be "reassessed in several weeks," according to the team. In 21 games, He averaged 20.8 points, 8.2 rebounds, and 5.3 assists while shooting 50.5% from the field.
The 27-year-old has participated in 82 games in his first three seasons but has missed a significant amount of time due to injuries. Towns dominated in the power forward position when he was on the court with his new teammate Rudy Gobert, who played at center. Additionally, Towns' replacement has not yet been made publicly known by head coach Chris Finch.
The Timberwolves will depend more on Gobert and guard Anthony Edwards with Towns out. When Towns was fit, this team already had the 26th-best 3-point shooting percentage, so scoring without him will undoubtedly be a big challenge. In his absence, the Wolves will need to give their best to survive in a tough Western Conference.