At the main event of ONE Championship's U.S. debut, Demetrious Johnson, who is currently 36 years old and nearing the end of his illustrious MMA career, utilized his exceptional conditioning to secure a win over Adriano Moraes in their rubber match.
Johnson methodically wore down Moraes, using knees and prevailing in clinch exchanges. Despite referee Herb Dean constantly urging the fighters to engage, Adriano was given a stern warning for clinching in the third round.
Nonetheless, Johnson remained persistent throughout the bout and earned a solid unanimous decision victory, successfully defending his ONE flyweight championship title at the First Bank Center in Broomfield, Colorado.
#ONEFightNight10 results: Demetrious Johnson def. Adriano Moraes via unanimous decision

Full results: https://t.co/dfW29yHurj pic.twitter.com/TwAoHUGM9G

— MMA Junkie (@MMAJunkie) May 6, 2023
This match may have been Johnson's final fight, but he has yet to decide if he will continue to compete in MMA. He inquired from the audience if they wished for him to compete once more – and received a resounding and eager affirmation.
Johnson said, "I'll have to talk to my wife first. I'll get back to you guys. That's a behind-closed-doors discussion."
In 2021, Moraes defeated Johnson with a knee strike, but Johnson reclaimed his victory in 2022 with a knee strike of his own. During their recent match on Friday, neither fighter looked to be at risk of getting knocked out.
But Adriano appeared to be running out of energy and was unable to counter Johnson's clinch game. Demetrious consistently attacked Moraes' body with knee strikes and landed numerous elbow strikes when Adriano attempted to create distance.
Demetrious Johnson still has fuel left in his tank?
Despite the barrage of knee strikes that Adriano endured, Demetrious was impressed with his opponent's ability to withstand them. "His body is so durable [because] I was f***ing up that body, man," Johnson said. "I was beating the f*** out of it."
Moraes didn't display any signs of being in trouble during the fight. Although his exhaustion towards the end was likely due to Johnson's continuous attack on his midsection.
Despite his age, Demetrious demonstrated that he is still among the world's top pound-for-pound fighters. However, whether he will fight again is uncertain. Nonetheless, he hinted that he may at least contemplate one more bout.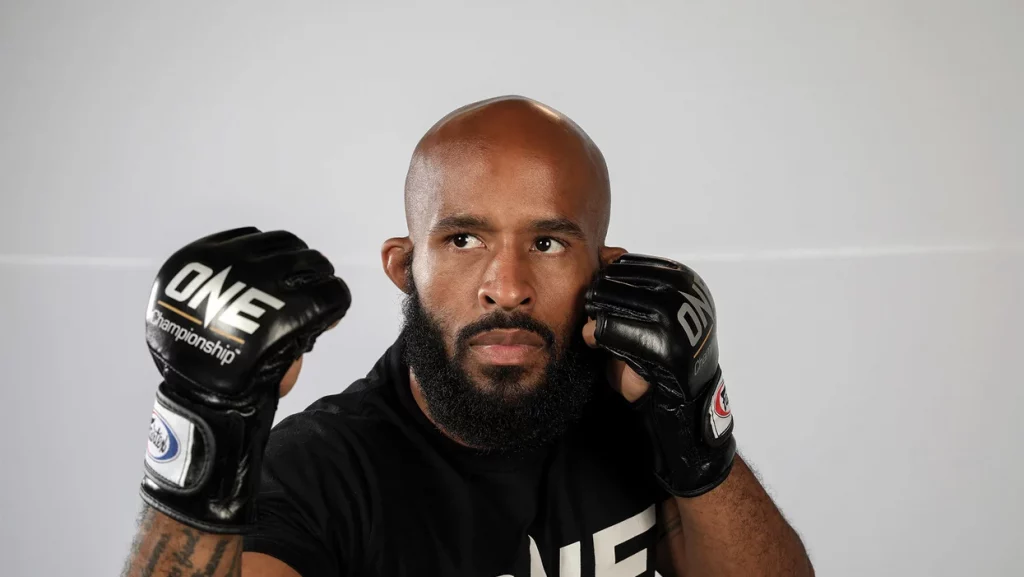 When asked if he plans to fight again, Johnson replied that he would discuss it with his family and then exclaimed, "Show me the money!"
If there is a financial deal that satisfies him, Demetrious may not be retiring just yet. If he indeed retires, he does so on a high note, demonstrating his brilliance in the cage and his overall skill set.
What do you think about 'Mighty Mouse's performance? Let us know your thoughts in the comment section below.