"He's in It Too" Dustin Poirier Reveals His Interest To Fight Conor McGregor for the Fourth Time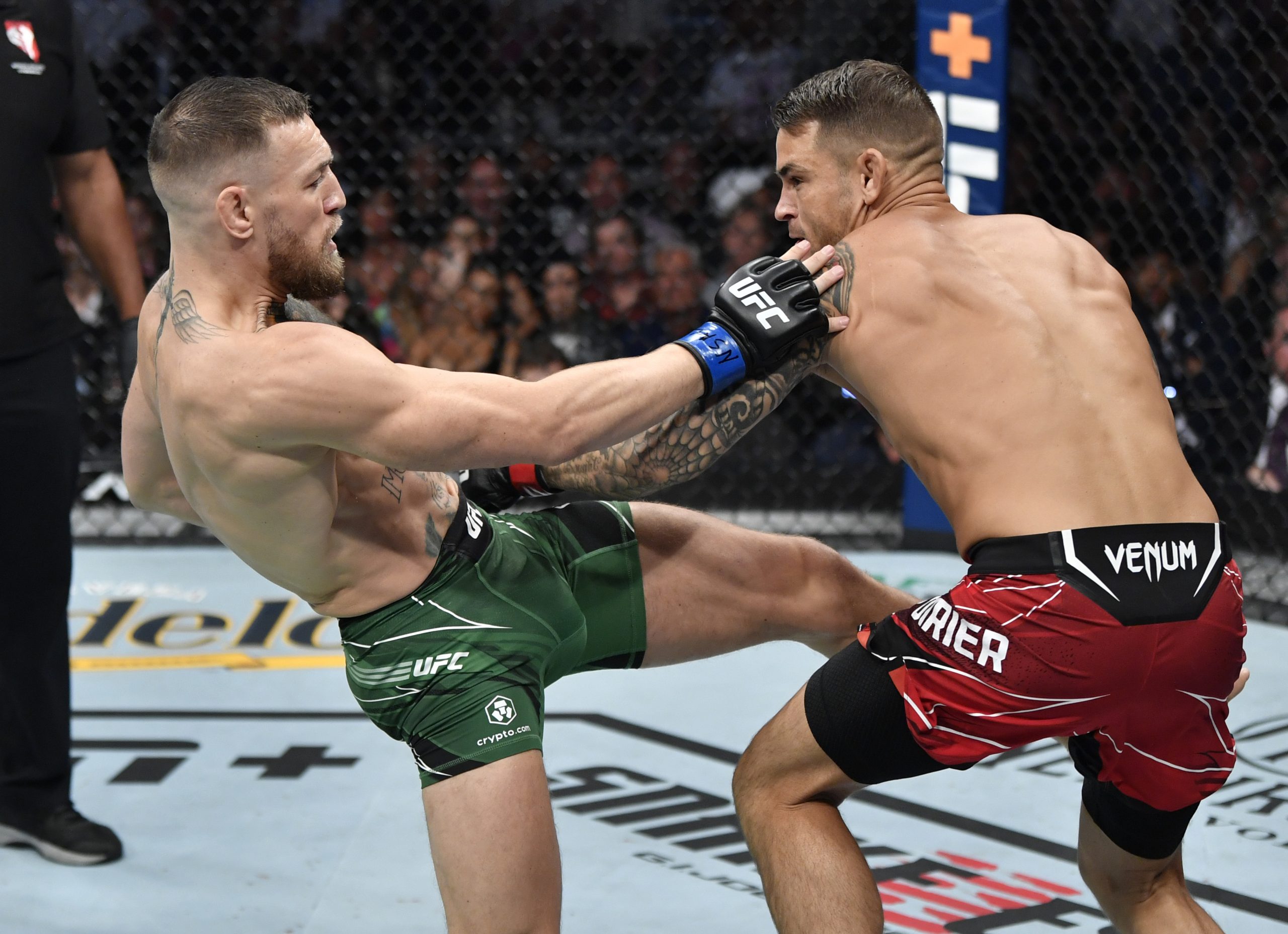 Dustin Poirier is open to fighting Conor McGregor for the fourth time and said that "He's in It Too". The Diamond went on to MMA hour to speak to sports journalist Ariel Helwani about his fights and updates where he mentioned the notorious Conor McGregor.
Notably, Dustin beat Conor twice in the same year with brutal TKOs. Dustin took back his loss from Conor when he was a featherweight earlier in his career and then won the trilogy with the third fight. The third fight ended with Conor McGregor suffering a brutal leg break injury and is currently out of the picture until he recovers.
Even though Dustin Poirier Won the trilogy, he still wants to fight McGregor one more time. Conor remains one of the biggest draws in UFC history and the money that comes with it is always sought after by fighters.
Dustin clearly has the edge over the current McGregor at lightweight, He fought him twice and never looked wobbled or in trouble even after taking heavy shots from McGregor. Instead, Dustin's boxing was too much for Conor to absorb and he got knocked. Dustin Poirier's leg kicks also damaged Conor and ultimately his shin bone broke in half.
Below is a link to Dustin and his candid chat with Ariel Helwani on the podcast, MMA Hour:
There has also been rumors around the MMA community of Dustin fighting with welterweights Colby Covington or Nate Diaz later this year. Although highly unlikely, The fourth Poirier-McGregor could still happen some day in the near future.