Last night, US President Joe Biden paid a visit to Buffalo Bills safety Damar Hamlin at the University of Cincinnati Medical Center. The president had talked with his family and doctors about the health of their child.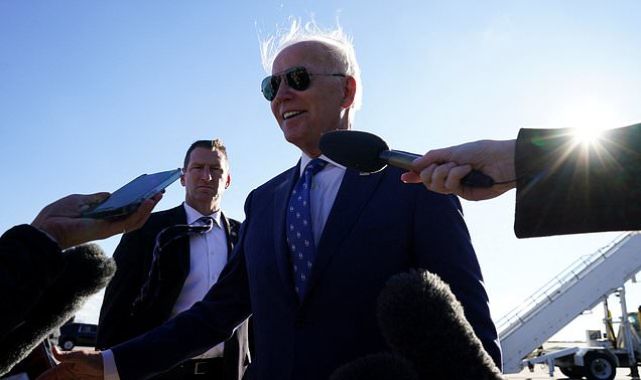 Previously, the 24-year-old sustained a fatal cardiac arrest after taking a horrific hit by his opponent's helmet while completing a tackle. Since then, Hamlin has remained in the ICU under the supervision of medical personnel. His family is also staying beside him during the president's visit.
What did Joe Biden say regarding the horrific injury?
While visiting the hospital, the president inquired about details regarding the defender's health. "I spoke with his mother and father at length," Biden said. After that, he went to continue his regular ordeal; however, he took a short moment with the reporters just before boarding Air Force One.
"You've got guys that are 6-foot-8, 340 pounds running a 4.8 40, hit somebody with that kind of force — now that's not what happened here. I don't know how you avoid it. I think working like hell on the helmets and the concussion protocols, that all makes a lot of sense. But it is dangerous, and you've got to just acknowledge it," the POTUS said.
President Joe Biden spoken with Damar Hamlin's father and mother "at length" today.

Biden said he doesn't think the NFL has become too violent. "I think working on the helmets, the concussion protocols, that makes a lot of sense."pic.twitter.com/OAE06FaWIx

— Dov Kleiman (@NFL_DovKleiman) January 4, 2023
The majority of fans agree with their president and demand an effective policy regarding health safety and protocol. Following the European soccer culture, as we call it, there are several effective moves that can be suggested.
Damar Hamlin's health is improving, according to his family. They thanked the fans for their prayers and support during this traumatic period. Hamlin's charitable foundation, "The Chasing M's Foundation," has received a huge donation through GoFundMe after the accident.
We at SportsZion wish Damar Hamlin a speedy recovery on behalf of the entire nation. Stay tuned with us for recent updates.