Viktor Bout, a Russian arms dealer known as the "Merchant of Death," has been offered for release by the Biden administration in return for the WNBA star Brittney Griner, and a former marine, Paul Whelan, two Americans who are detained by Russia.
At a news conference on Wednesday, Secretary of State Antony Blinken announced the planned agreement and stated he intended to discuss it with his Russian counterpart during their first meeting since the Russian invasion of Ukraine.
Who is the biggest gun runner in the world Viktor Bout?
Viktor Bout is a former Soviet military translator who rose to prominence as an international air transport figure after communism fell. He is serving 25-year imprisonment for planning to assassinate US citizens and trafficking weapons to Colombia's Revolutionary Armed Forces (FARC).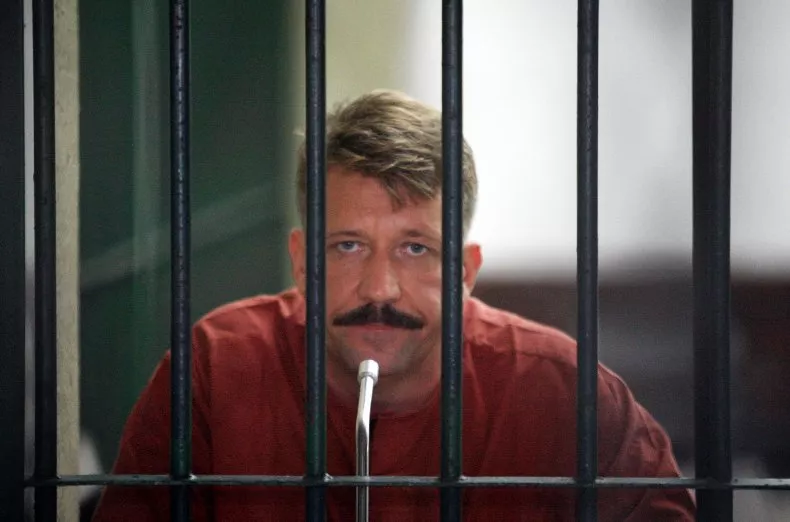 Bout's wild exploits inspired a Hollywood film starring Nicolas Cage named "Lord of War".
Why is Viktor Bout called the "merchant of death"?
Because of his allegedly wide-reaching illegal operations, large clientele, and willingness to circumvent embargoes, Viktor Bout was given the nicknames "Sanctions Buster" and "The Merchant of Death."
Viktor Bout criminal history
Bout had a lengthier history of selling firearms in some of the most dangerous and underdeveloped regions in the globe. His association with the Taliban in the 1990s prompted the Los Angeles Times to feature him in 2002. They cited a former U.S. government official who called him the "Bill Gates or Donald Trump" of the arms industry. Additionally, he was rumored to have connections to Gaddafi of Libya and Charles Taylor of Liberia.
Why is he a key concern for Russia?
Russian officials have always defended Bout as an entrepreneur who was unfairly detained for political persecution. His artwork created while incarcerated was displayed in government buildings in Moscow last year, making him somewhat of a national issue in Russia. According to Zissou, Bout's case may be partly to blame for the worsening in ties between the United States and Russia.
"The United States government set out to make a case against him for crimes that could be charged and prosecuted in an American court, and so they lured him into a sting operation," Zissou said. "This targeting of one of its citizens is seen in Russia as a direct attack on its sovereignty."
However, outsiders have long asserted that Bout's connections to the Russian government allowed him to establish a presence in the realm of international arms smuggling. David Whelan, the brother of Paul Whelan, said it was "understandable, if disappointing" that the focus was on Bout.
Russian journalist Andrei Soldatov claimed that despite the passage of time, Russia continued to show considerable interest in Bout's case. "He wasn't just a hacker that was used occasionally by Russian intelligence services like the FSB or the GRU, he was really important for military intelligence," Soldatov wrote in an email.
Where is victor Bout now?
The Russian national that the United States is offering to free is a 55-year-old arms dealer who is presently incarcerated in an Illinois prison serving 25-year imprisonment.
How was Viktor Bout captured?
Bout spent years evading international arrest orders and asset freezes before being captured in a sting operation in Thailand in 2008. "Today, one of the world's most prolific arms dealers is being held accountable for his sordid past," Attorney General Eric Holder said when he was convicted in 2011.
Is Viktor Bout enough to bring Brittney Griner home?
It is difficult to compare the serious charges against Bout with the modest ones against Brittney. The proposal to free Bout would enable the United States to extradite Griner, who was detained on drug-related charges at a Moscow airport in February, and Whelan, who was given a 16-year prison sentence in Russia in 2020 for espionage-related offenses.
However, the final few words of a lengthy story about Griner's plight in Sunday's New York Times suggest that such an encounter might not be so inappropriate or unlikely after all. Shira Scheindlin, the retired judge who presided over the Bout trial, is quoted in the story as stating that a trade might not be such a horrible idea—as long as Russia released not only Griner but also Paul Whelan, a former US Marine who was convicted on espionage charges in 2018.