The Houston Rockets are seemingly trying to trade their guard Kevin Porter Jr. after his girlfriend accused him of assault. He has been charged with felony, assault and strangulation, and things don't look too good for him.
Despite his talent, his off-court issues have made him a risk for the Rockets who are now looking to trade and replace him as quickly as possible. The situation is very ominous for KPJ as his career is seemingly done for because of these charges. He has no option other than waiting for the legal case to wrap up or hope that his girlfriend drops the charges.
Who is Kevin Porter Jr.'s girlfriend? Explained
Kevin Porter Jr.'s girlfriend is Kysre Gondrezick, who also is a renowned basketball personality. She is a former WNBA player who played for the Indiana Fever.
Gondrezick was drafted as the 4th pick in the 2021 draft where she played only 19 games for the Fevers before being waived off in 2022. She has not been active on the court since then but is still a well-known social media personality. It was also in 2022 that Kevin Porter Jr and Kysre Gondrezick started dating.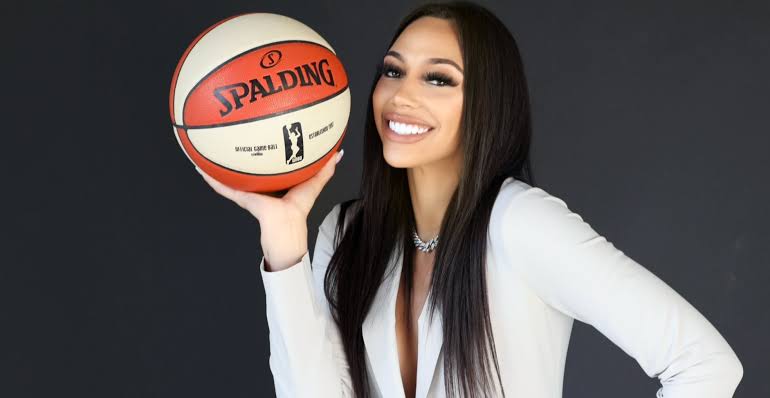 KPJ was arrested in New York City on 7 February 2023 on charges of assault and strangulation field by Gondrezick. He was released on a $75,000 bail the following day and was put on administrative leave by his team. Both Kysre and Kevin have remained publicly silent about the matter and their relationship status is a mystery for now.
Rockets reportedly looking to trade the alleged G
It has been reported that the Houston Rockets have contacted multiple teams and have offered draft compensation as an incentive if they are willing to receive Porter. The Rockets guard is on administrative leave until the final outcome of the legal case. Kevin Porter Jr is due to make $15.9 million in 2023-24 which the Rockets would have to pay if he is not traded.
Rockets working to trade Kevin Porter Jr. along with draft compensation in wake of charges of felony assault and strangulation due to alleged attack on girlfriend, per sources.

Details at @TheAthletic: https://t.co/2ddHr7wBjT

— Shams Charania (@ShamsCharania) September 13, 2023
The Rockets are in a rebuilding phase and surely don't see KJP as a player in their long-term plans. The possibility of waiving him is also slim as the franchise would have to pay his salary even after he is waived. But that looks like the last left option as the trade prospects are drying up fast and keeping Porter would hit the NBA team's reputation.
It is to be seen how things will turn out for Kevin Porter Jr.'s girlfriend and KJP himself on the legal side. If the charges are true, Kevin must be punished and if they are not, it would be an uphill battle for Porter to restore his reputation. However, may this case turn out, it surely becomes another incident where a promising NBA star's career is ruined because of his off-court issues.
Do you think KJP is innocent or is his girlfriend telling the truth? Do you think any team will accept the Rocket's trade offer? We would like to know your opinions on this one, so drop down in the comments and share with us.