Sean Strickland is the new middleweight champion of the UFC after dismantling Israel Adesanya in a five-round main event at UFC 293. All the judges scored the contest 49-46 in his favor. However, Strickland was an underdog in the fight.
Throughout the entire fight week, Strickland was accompanied by his girlfriend. Moreover, he has mentioned his girlfriend in various interviews, highlighting her calming effect on him. She is indeed an integral part of Sean's mixed martial arts career.
Everything to know about Sean Strickland's girlfriend
There is little to no information known about Strickland's girlfriend. Fans had the chance to see her in the UFC embedded series as she was always with Sean. It appears that Strickland is deeply in love with her, as he has mentioned on numerous occasions that she makes him better.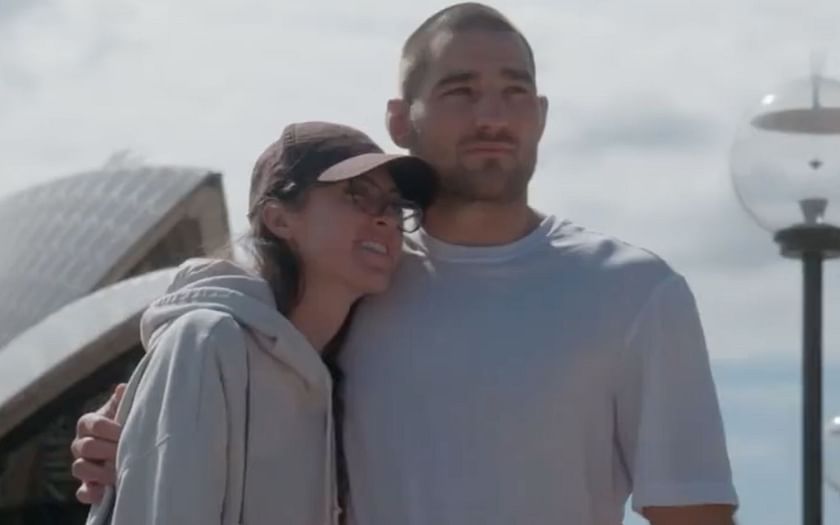 'Tarzan' had a rough upbringing and was influenced by anti-social elements during his youth, primarily due to an abusive father who passed away from cancer. His mother also struggled with drug addiction and involved him and his siblings in domestic disputes. Strickland, after his victory, jokingly thanked his father for the adversity he faced, sarcastically remarking that it contributed to making him the fighter he is today.
The American fighter's girlfriend deserves credit for humanizing him. He acknowledges that a life without his girlfriend would bring despair and could turn him into a wild man. The middleweight superstar believes that he might become extremely violent and even attempt to topple governments if she were not with him.
Strickland claimed to overthrow governments
In an interview with Helen Yee, Sean insinuated that he often contemplates conspiracy theories and the idea of overthrowing governments. Strickland is regularly interviewed by The Schmo and Helen Yee, as he is known for his beliefs in conspiracy theories.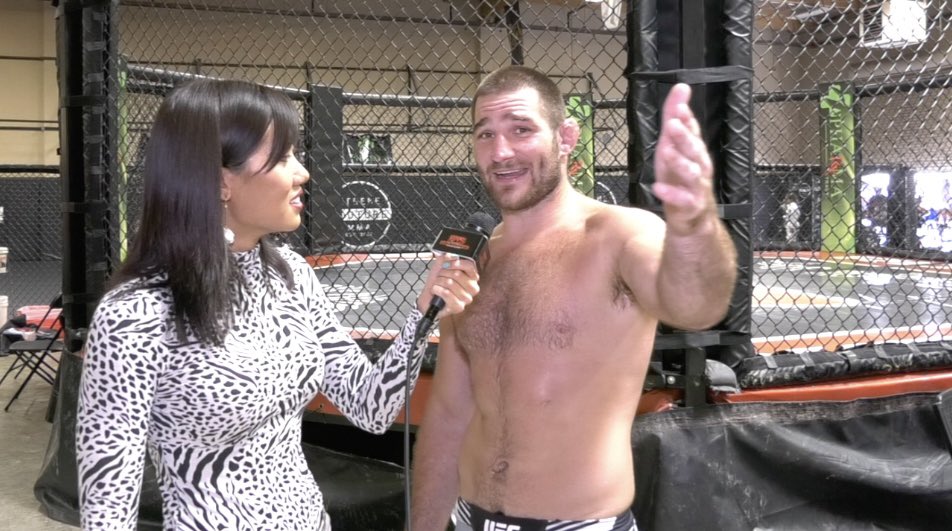 'Tarzan' allegedly had connections with Neo-Nazi organizations during his early youth days. He describes himself as a firm believer in the beliefs of the founding fathers of the USA and identifies himself as a true patriot. Strickland has expressed strong reservations about the LGBTQ community, particularly regarding transwomen competing with cis women in sports.
Strickland being the middleweight champion could potentially create a public relations nightmare due to his outspoken views. With the UFC having plans to enter the Chinese market, having Sean as a champion might pose a hindrance, as he also holds a deep disdain for China.
What do you think of Sean Strickland as a UFC champion? Share your thoughts with us in the comment section.