Why Conor McGregor deleted the tweet of wanting to eat Khabib's children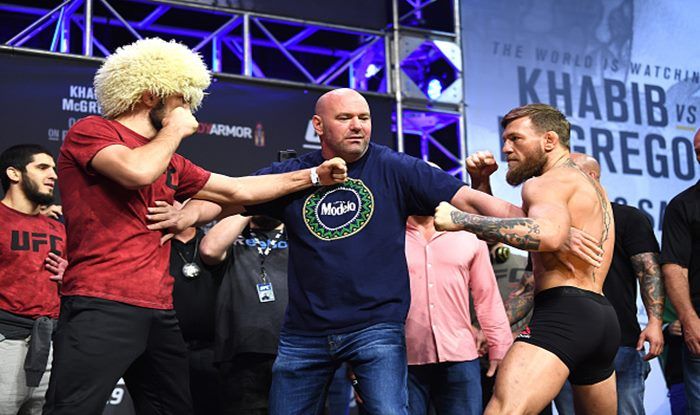 "The Notorious" Conor McGregor was never one to shy away from rants and jibes at his rivals and adversaries. He is best known for his trash-talking and brazen ways. But sometimes Conor can be a little too dark in his banter especially when he drinks or does drugs.
McGregor's ego and erratic behavior grew along with his star power. Particularly after returning back to the UFC after his unsuccessful foray into the world of boxing against Floyd "Money" Mayweather. Conor's dark side was fully on display during his infamous feud against Khabib "The Eagle" Nurmagomedov.
Although that rivalry was supposedly put to bed by Khabib after choking McGregor out, Conor has not let go of his hatred towards the Dagestan native. He has since launched foul tirades and rants on Twitter against Khabib, His deceased father, and even his children!
Here is a screenshot of the now-deleted tweet: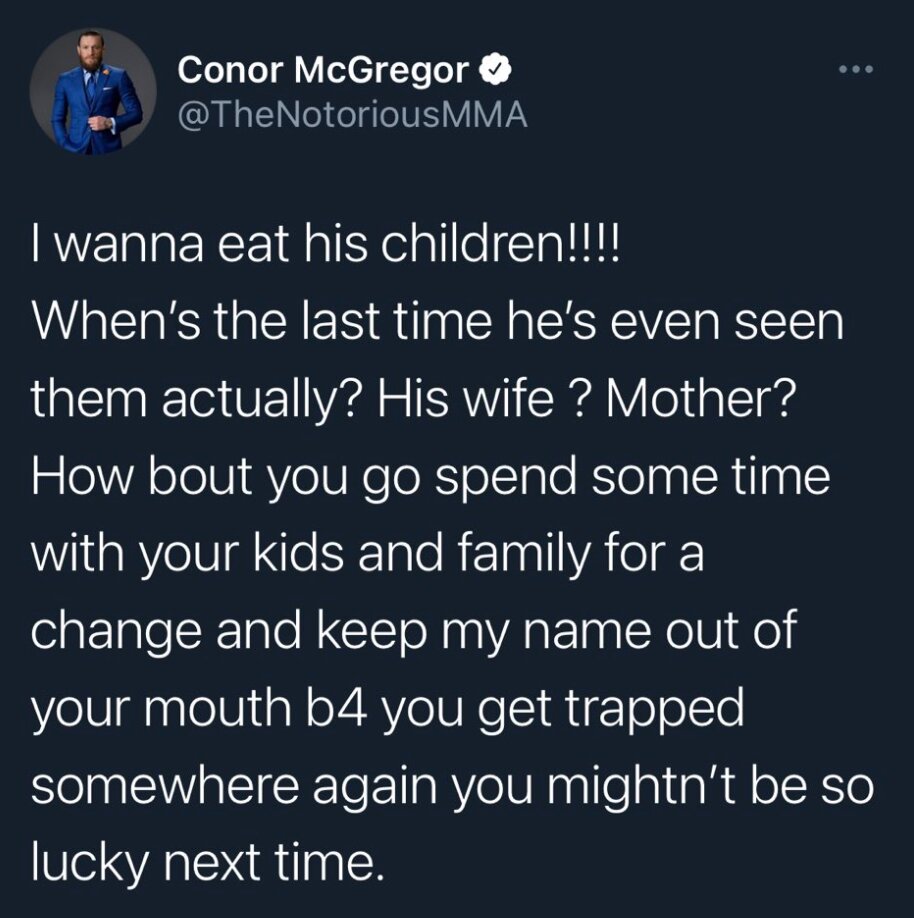 Conor was probably not in his senses during this mean-spirited tweet. Otherwise, he would not have deleted it the following morning.
Khabib himself expressed concern over Conor's behavior, suspecting that he must have been drinking a bit too much and taking some drugs before tweeting out the rants. Khabib called McGregor "evil" for going after someone's deceased father and threatening to harm children.
Conor also tweeted out in frustration against the likes of Daniel Cormier, All these tweets came during Conor's recovery period from a broken shin bone. But McGregor's behavior has since calmed down as he now focuses on returning back to the octagon.