AJ Styles is one of the biggest superstars in WWE right now. He is currently the Intercontinental Champion on the SmackDown brand.
Styles turned 43 years old last month, but he is still putting on classics against his opponents such as The Undertaker and Daniel Bryan.
AJ Styles signed a new contract with the company last year and he admitted several times that he'll retire once his contract expires.
However, with the growth of All Elite Wrestling and the number of friends he has in the promotion, is it possible that Styles could be a part of AEW after his WWE contract ends?
Styles revealed the following via Twitch. (H/T TalkSports)
"As far as AEW is concerned, never say never, right?" Styles said when asked about the possibility of joining AEW.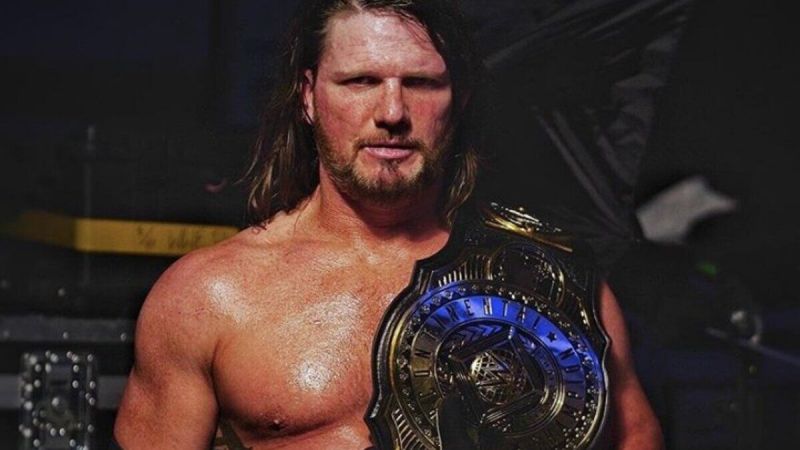 He also went on to reveal:
"But, I think once my career is done, I'm hopefully just going to work for WWE in some capacity. What would I do?

"I'd like to be a recruiter, go scout some guys, I think that would be fun. I would have no problem going to the Indies. I know we have scouts going to weightlifting contests and what not to get these big guys.

"I want to get guys and girls who have wanted to do this their whole life, give them some advice, check up on them from time to time, and help them get to the next level or the Performance Center.

"I think that'd be cool, to help somebody and see if they're coachable."
Regarding joining his friends in AEW, Styles stated:
"A lot of my friends are there, guys I love, but I know what I'm doing in WWE. I know what's asked of me and I kind of like that.

"Change always – some change – sucks. You know how one thing is done and the other is not worth the hassle.

"I don't need, at least right now, to go anywhere else, so, why would I? But, again, never say never."