WWE Superstars are widely known professional athletes who entertain fans from all over the world. They are role models to many fans and they've helped WWE grow to be the biggest wrestling company in the world.
They put butts in seats and bring in a lot of viewers so it's only fair that they get a piece of the pie. The top wrestlers in the company earn millions of dollars a year.
Some of them went on to have a successful career in Hollywood while others are still involved in the pro wrestling business in some way or another.
Without further ado, here are the ten richest WWE wrestlers of all time.
---
#10. The Undertaker – $17 million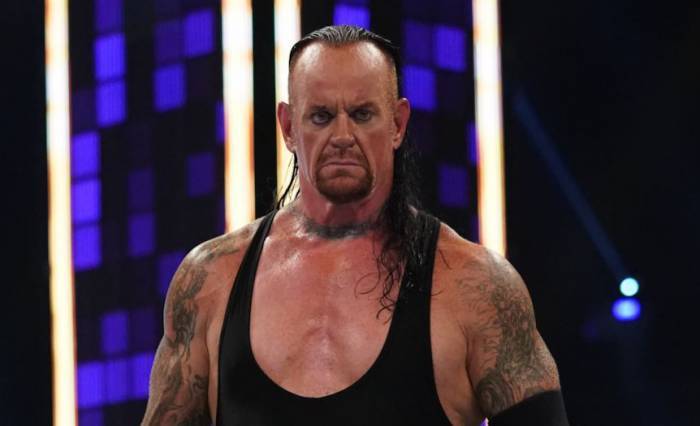 Our list kicks off with none other than The Undertaker. The Deadman is regarded by many fans and critics as the greatest wrestler of all time, and it isn't hard to see why.
He has been in WWE for nearly three decades and during his run in the company, he has captured 7 world titles.
He has also main evented WWE's biggest show WrestleMania several times. 'Taker is one of the most popular Superstars in the history of the industry and his popularity has made him a lot of money over the years.
According to CelebrityNetWorth.com, The Phenom is worth $17 million. His big matches with the likes of DX and Goldberg in Saudi Arabia and his once in a while appearances contributed a lot to his net worth.
#9. Shawn Michaels – $17 million
Next on our list, we have "The Heartbreak Kid" Shawn Micheals. Micheals reached the top of the mountain during his early run in WWE where he won the Royal Rumble match and captured the WWE Championship.
At WrestleMania 26, HBK was forced to retire from in-ring competition after he lost to The Undertaker in a Streak vs Career match.
In 2018, he came out of retirement for the first time in a decade to reunite DX along with Triple H to take on The Brothers of Destruction at WWE Crown Jewel.
Micheals was reportedly paid $3 million for the match, so perhaps that was the reason he chose to come out of retirement.
Shawn Michaels' net worth is also estimated to be $17 million, according to Sportskeeda.
#8. Mick Foley – $18 million
"The Hardcore Legend" Mick Foley is known for his brutal wrestling matches and his three personas — Mankind, Cactus Jack and Dude Love– who are known as the three faces of Foley.
He is a former WWE Champion, World Tag Team Champion and he was the inaugural WWE Hardcore Champion. He no longer performs in the ring, but he occasionally does meets and greets, autograph signings and other activities to earn a living.
According to Sportskeeda, Foley's net worth is estimated to be $18 million. Looks like those years of taking vicious chair shots and thumbtacks weren't for nothing after all.
#7. Chris Jericho – $18 million
Chris Jericho is currently signed to All Elite Wrestling where he is the AEW World Champion. Jericho is widely known for his time in WWE where he had an illustrious career.
He defeated The Rock and Stone Cold Steve Austin in the same night to become the first-ever Undistuped World Champion. He is also a Grand Slam Champion and has main evented multiple WWE PPVs.
As per Celebrity Net Worth, Jericho's net worth is $18 million. Besides wrestling, Y2J is also a rockstar, so that must be where most of his riches come from.
#6. Big Show – $20 million
The Big Show is one of the most successful stars in WWE history. He has held every championship in WWE during his time as a full-time competitor, he main evented WrestleMania 25 and has starred in several movies.
The World's Largest Athlete made a surprising return on the January 6th, 2020 episode of Raw when he teamed up with Kevin Owens and Samoa Joe to take on AOP and Seth Rollins.
According to TheRichest, Show is worth $20 million, which makes him one of the top-earning wrestlers in WWE. Even though he hasn't wrestled a lot of matches recently, he still gets paid big bucks by the company.
#5. Kurt Angle – $25 million
Kurt Angle competed in the Olympics where he famously won a gold medal with a broken freakin' neck. He joined WWE during the Attitude Era and he went on to win the company's top title several times.
Angle has also competed in other promtions, most notably TNA Wrestling, where he had a lot of great matches and a successful run. The Olympic Gold medalist was inducted into the WWE Hall of Fame in 2017 and in the same year he became the Raw General Manager.
At WrestleMania 35, he had his last match against Baron Corbin where he lost. Angle's net worth is estimated to be $25 million, according to Celebrity Net Worth.
#4. Triple H – $40 million
Triple H had a very dominant run in WWE during the Attitude and Ruthless Aggression era. He is officially recognized as the first World Heavyweight Champion. The title was awarded to him by Eric Bischoff on an episode of Raw in 2002.
The Game only wrestled a handful of matches as he serves as the company's EVP of talent and he also runs NXT, WWE's former developmental brand and current third brand.
During his career, Hunter has main evented WrestleMania several times, won the Royal Rumble match twice and captured multiple championships.
As per TheRichest, The Game is estimated to be worth $40 million. We don't know when he will hang up his boots, but we know that he is undoubtedly a future hall of famer.
#3. Steve Austin – $45 million
"The Rattlesnake" Stone Cold Steve Austin was the face of WWE during the Attitude Era and till today he remains one of the biggest names to come out of WWE.
He has starred in multiple filmographies after his retirement which has earned him a lot of bucks. He is a multiple-time WWE world champion and in 2009 he was inducted into the WWE Hall of Fame.
Sportskeeda estimates Austin's net worth to be $45 million, putting Stone Cold in the list of the top 5 highest-earning wrestlers of all time.
#2. John Cena – $55 million
John Cena was the face of WWE from 2005 all the way to 2018, after he was replaced by Roman Reigns. Cena has captured 16 world titles in his illustrious career as well as Royal Rumble and Money in the Bank victories.
He is currently a major movie star as seen in many major films such as Bumblebee and the upcoming Fast and Furious 9 film. Cena is estimated to be worth a staggering $55 million.
In WWE, he was the number one merchandise seller for a long time. He has main evented several WrestleManias and he has one of the highest winning percentages in WWE.
#1. The Rock – $200+ million
And last, but not least, we have the People's Champ The Rock at number one. Rock was very popular during his WWE tenure and he became even more popular after establishing himself as a bonafide Hollywood star.
Most of his riches come from the big screen, as he hasn't wrestled a match since 2016. His exact net worth isn't known as a lot of sources display different amounts.
According to Men's Health, his net worth is $220 million while Express UK states that his net worth is $320 million. Whichever one it may be, his net worth is definitely over $200 million.