Football; the beautiful game, as it is fondly called, remains beautiful and will be for the foreseeable future. It has grown to become arguably the most followed and most adored sport in the world as it continues to provide unmatchable entertainment and ecstatic feelings to spectators from all the four corners of the universe.
However, there are times when it could get down ugly – albeit as a result of various scandals that erupt at certain moments to shake the football world. This could be from several angles and it often involves major and minor figures alike and a lot of instances can be pointed at.
Over the past few years, there have been a lot of infamous scandals recorded in the sport that sent spectators wild. From football's governing body involving in corruption to teams fixing matches and players having illegal affairs, we present to you the top 10 scandals in the history of the game:
​
10. Andres Escobar murder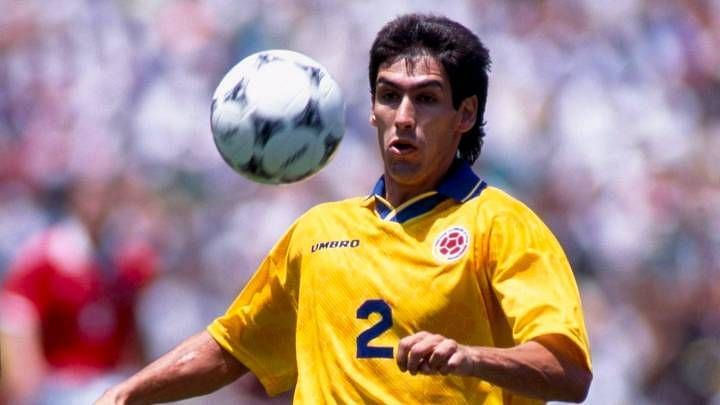 Football, as awesome as it is, sometimes gets influenced by many things. Betting is one of them. The danger hit its peak when Colombia's Andres Escobar was shot to death in a parking lot exactly 10 days after he scored an own-goal that led to Colombia's disqualification from the FIFA World Cup 1994.
Escober struggled to clear a US pass at the back and accidentally, fired the ball into his own net while he was trying to kick it out into a safe zone. Colombian fans were not impressed and wouldn't take the excuse. They accused him of doing it intentionally for betting reasons, which eventually led to his untimely death.
Although his murder was blamed initially blamed on the civil struggles in Colombia at that time by then-coach Francisco Maturana, the belief changed when drug cartel bodyguard Humberto Castro Munoz confessed that he shot Escobar due to bets lost as a result of his unfortunate mistake.
​
9. John Terry's secret affair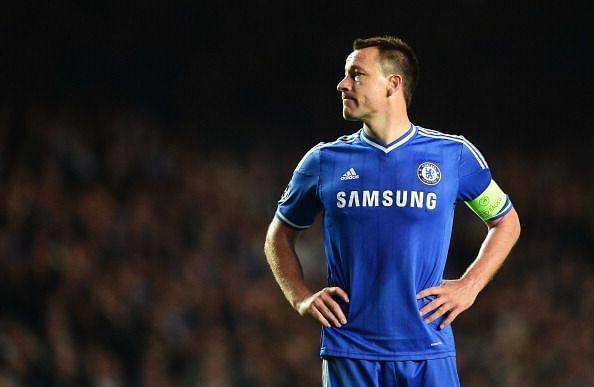 There's no doubt Chelsea fans adore their legend, John Terry, but the ex-England captain is a controversial figure that splits opinions, notably since he was charged by the FA in 2012 for using racist language against Anton Ferdinand. But things went totally out of hands when his public image was involved back in 2010.
Rumors surfaced that the center-back had been having an affair with the infamous Vanessa Perroncel. As much as we know, Perroncel was the girlfriend of Terry's then England and Chelsea teammate, Wayne Bridge.
More on the rumors of the affair, it was also alleged that he paid her to have an abortion after she became pregnant. Although Mss Perroncel refuted the rumors, it didn't stop it from having severe consequences on Terry's career as he was removed as England captain ahead of the 2010 FIFA World Cup tournament in South Africa.
After claiming that he would never play alongside his ex-teammate, Bridge eventually dropped out of the national team squad. He also refused to shake hands with Terry before the kickoff during a match between Manchester City and Chelsea.
​
8. The Brazilian Spending Scandal of 2014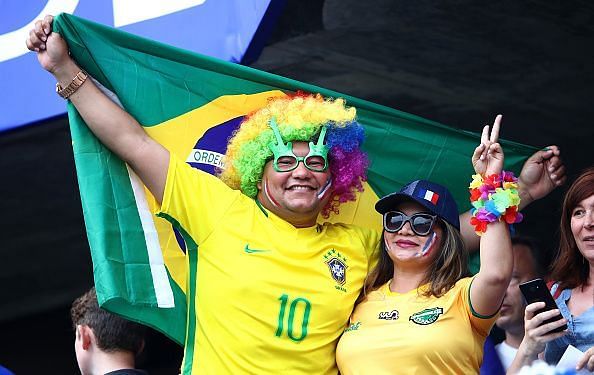 One of the recent World Cup scandals happened just five years ago as Brazil served as the ground on which the prestigious tournament was played in 2014. to host the mega competition, some money had to be spent on the construction of stadiums, living quarters, and a lot more.
Although that in itself isn't a scandal, the billions of dollars that were spent on the project was. It was claimed that Brazilian politicians were amongst those who provided revenue for the immensely expensive building project. The act was slammed scandalous for two reasons.
Accusers claimed it was Influencing the potential outcomes of future government elections, as well as taking government funds away from the masses for things they needed. It ended up as a mess on Brazilian football as the sport is supposed to be free from political influence.
​
7. The 2005 Bundesliga Match-Fixing Scandal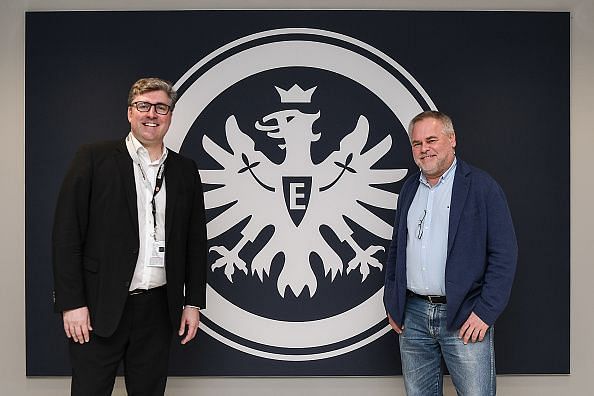 Many scandals have been recorded in Germany's top football division over the years, which includes Hertha Berlin making illegal payments to players in order to gain an unfair competitive advantage in 1965 (an act similar to circumventing the salary cap), or over 50 players, managers, and officials being suspended or fined for match-fixing in 1971.
The scandals are endless but the one that drew the attention of most people happened in 2005, when second-division referee Robert Hoyzer, several other officials, and even some managers and players were discovered to be working closely with an organized crime group to fix the results of games. To make matters worse, the scandal came just as Germany was preparing to host the FIFA World Cup in 2006.
It was later revealed that Hoyzer, whose manipulation of match outcomes through controversial penalty calls and ejections was reported by co-officials, did a majority of his match-fixing work at the lower divisions of German football.
​
6. Wayne Rooney's cheating scandal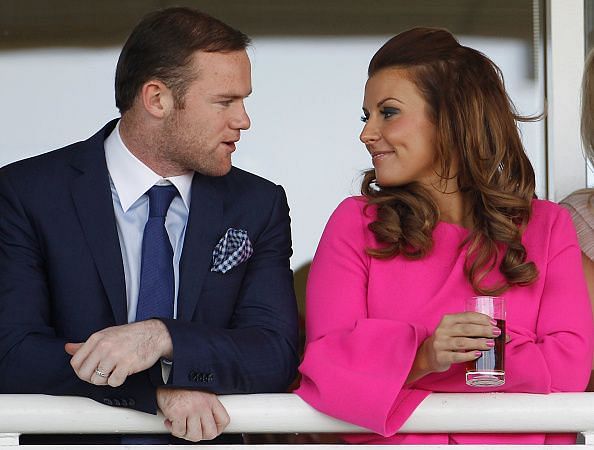 England and Manchester United legend Wayne Rooney got off at a very young age. As a matter of fact, the attacker was just 18 and still playing for Everton when he was caught regularly visiting a massage parlor in Liverpool.
But, it wasn't just his visits to the parlor that made him infamous. Rather, his favorite companion there; a 48-year-old granny in a catsuit, who dressed up as a cowgirl. It was also exposed that he paid £45 for his visits.
Furthermore, rumors suggest that he spent some time signing autographs for other people there while he patiently waited for his turn. Those allegations hit hard on his fiancee Colleen, who stood by his side only to face even more rumors in 2010 that he had an affair with yet another prostitute paying up to £1000 per night.
​
5. Diego Maradona's drug scandal in 1994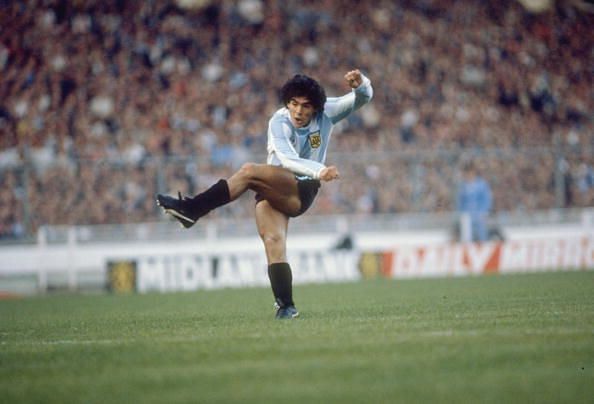 Argentina's hopes of winning the 1994 World Cup were totally dashed when the legendary Diego Maradona was sent packing from the tournament after testing positive for up to five variants of ephedrine.
The Albiceleste, who were finalists in the previous two editions of the competition (including a triumph in 1986) and had claimed victories in their first two games in the 1994 tournament by a total score of 6-1, After the suspension of Maradona was announced, they lost 2-0 to Bulgaria eventually fell from 1st to 3rd in their group. Then, Argentina was defeated 3-2 by Romania in the Round of 16.
Maradona, who had earlier been suspended by FIFA after failing a cocaine test, said his positive test was a result of medicine he consumed to treat minor allergy symptoms. Meanwhile, the governing body's officials concluded the five variants of ephedrine found in the player's system could not have been from a single medicine.
While a greater concentration of ephedrine can function as a stimulant to provide more energy or lose weight, FIFA stated that Maradona's apparent drug use wasn't an excuse strong enough to overturn the Albiceleste's victories in the tournament.
​
4. Frank Ribery, Karim Benzema, and Sydney Govou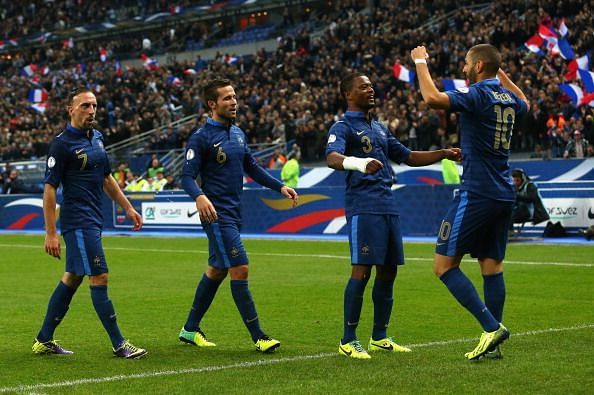 In 2010, Real Madrid attacker Karim Benzema alongside his international teammates Sidney Govou and Franck Ribery were accused of a shameful crime. The three French superstars were suspected to have slept with an underage prostitute.
The girl, whose name is Zahia Deher was just 16 years old at the time, according to reports and Ribery once even sponsored her to be flown to Germany. All the three players denied that they didn't know her real age and claimed they believed she was over 18.
Although Sidney Govou wasn't charged formally, Ribery and Benzema were. However, the prosecutors couldn't get any definite proof the two footballers had any sexual contact with the girl and eventually dropped the case. Zahia also declared that the three men were respectful towards her.
3. Ronaldo's Transvestite Scandal in 2008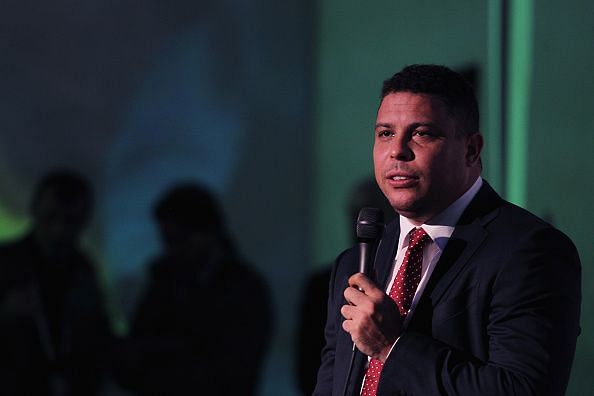 Surely, you wouldn't have expected to find something like this on this list but it's true. Brazilian striker Ronaldo Luís Nazário de Lima was involved in one of the biggest scandals of the past decade: He found himself inside a hotel room with three transvestite prostitutes.
While many football fans didn't take it as a big deal, others (including Ronaldo himself) saw it as a huge stain on his image. The player claimed he didn't know that the three prostitutes were transvestites until they entered into their hotel room, where they then tried to extort him for a huge amount of money for their silence.
2. 2015 FIFA Corruption Scandal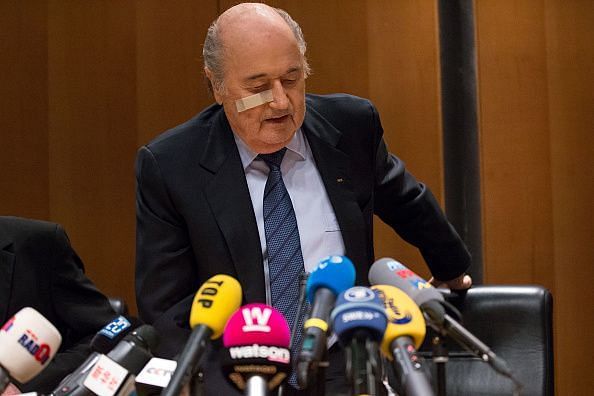 International football, due to its popularity and profitability, has been affected by corruption and bribery for a long time. Football's biggest scandal happened in 2015 when a whopping 14 former and current (to the time) FIFA officials were nabbed by the FBI on racketeering charges.
It was a huge embarrassment and a big slap on the face of football. FIFA was accused of receiving bribes of over $100 million from countries that wanted to host the World Cup, with US bank accounts used to complete the transactions.
It was a popular scandal; one that brought a lot of shame on the governing body as well as a loss of trust from football lovers who were disappointed to learn that the organization in charge of soccer affairs is responsible for ruining the image of the beautiful game.
​
1. 2006 Calciopoli Referee Scandal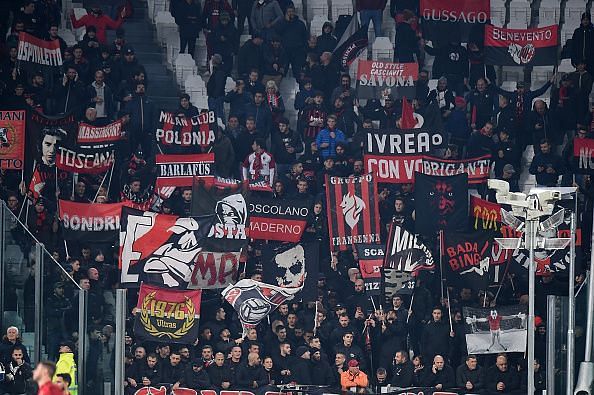 A lot of people will remember that current Serie A champions, Juventus were relegated by the Italian Football regulation body a few years ago. Surely, many might not know what happened to create such an outcome.
Every football lover knows quite well that even one bad call by a referee can change the overall outcome of a game. For this reason, when it was revealed in 2006 that a handful of Italian teams were picking referees who would officiate games in their favor, it ended up being one of the most popular scandals in the long and illustrious history of the game.
While a couple of teams took part in the scandal and were found guilty of using certain officials to influence the outcome of games, the most significant one was Juventus, who got demoted from Serie A to Serie B as a result.