Conor McGregor is one of the greatest UFC fighters as of now; however, his social media presence seems to be nothing but a source of toxicity that doesn't really match his UFC career. His criticisms of his opponents on Twitter are appeared to be trash-talking to them. The same incident happened following UFC 280, this time with the pint-sized online star "Hasbulla" and Islam Makhachev.
The ongoing arguments between these two internet sensations, Conor and Hasbulla, have been going on in social media for a while. But things went more intensified recently after the confirmation from UFC president Dana White about Hasbulla's promotion signing.
Immediately after that, the Notorious quickly stepped down to troll Hasbulla on Twitter with some nasty words, "I'd love to boot that little g*** Hasbulla over a goal post. How much to get him on the volley? Little smelly inbred,"
The former dual-weight UFC champion later uploaded and quickly deleted a meme on Twitter that showed him strangling what appeared to be a small toy that had its head replaced by Hasbulla's. McGregor later deleted those tweets for unknown reasons, but nothing ever really faded away when it came to the Internet.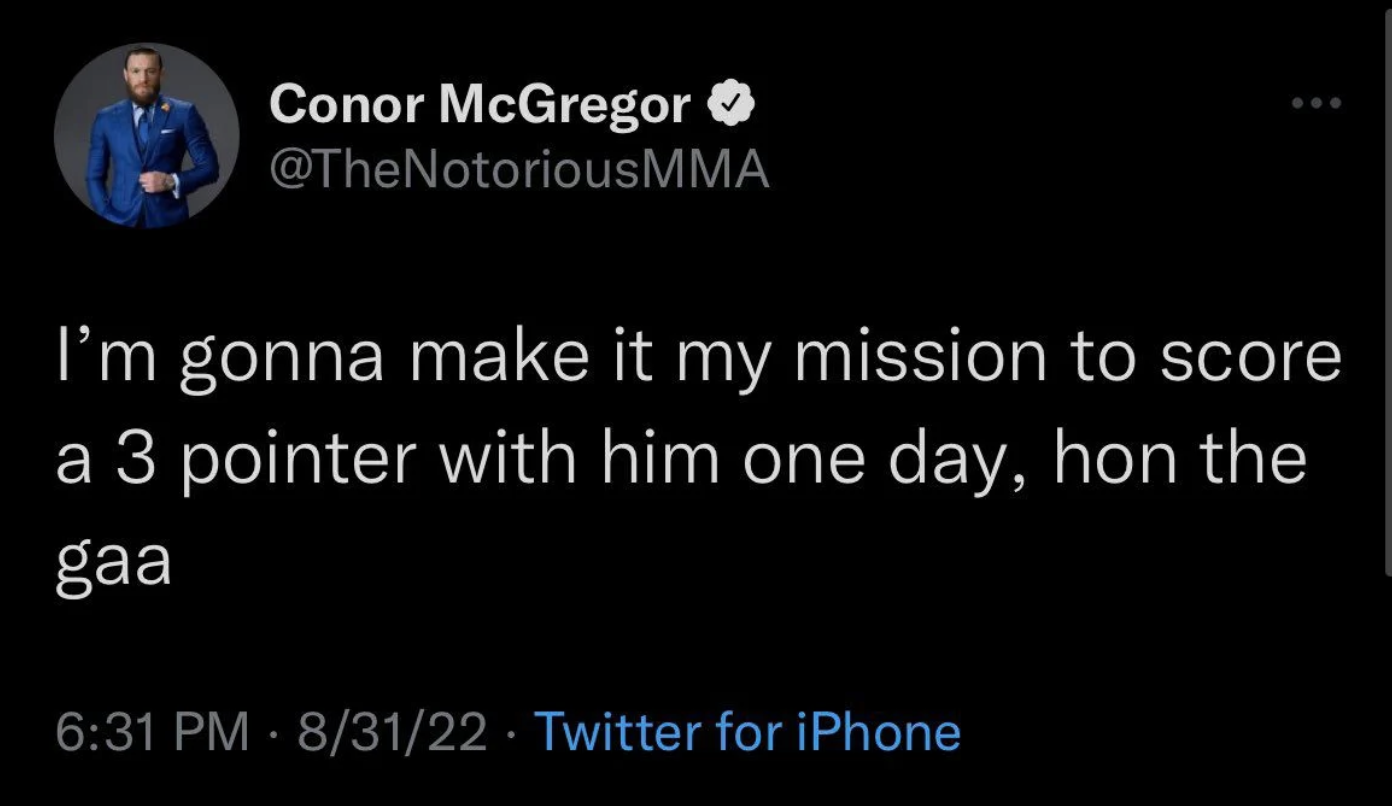 Why Conor McGregor deleted his tweets?
It appears like the former lightweight champion erased his tweets for mysterious reasons, but there might be more to it. One explanation may be that Conor simply wanted to save his face, another might be a negative influence that he thought could affect the UFC community. We all know that there are many fans that love McGregor to death. A few of them are young that are surely being influenced by The Notorious in every step they take. This might be one more reason Conor felt bad and eventually made him delete those tweets.
Later on the matter, Alex Volkanovski shared his view. "The Great" promised to intercede on Hasbulla's behalf, though to be fair, Volkanovski already had his eyes locked on "The Irish MMA superstar"
You'll have to go through me first, Leave my mate alone @TheNotoriousMMA pic.twitter.com/2kGet6kj9s

— Alex Volkanovski (@alexvolkanovski) September 1, 2022
The Internet sensation "Hasbulla" also shared his thoughts afterward, questioning the former featherweight champion's relevancy. On about, the tweet added some clown emojis to describe how clown of a person "The Notorious" is.
Pint-sized "Hasbulla" is a longtime friend of top UFC lightweight contender Islam Makhachev, as well as former 155-pound titleholder Khabib Nurmagomedov. That's probably why Hasbulla pokes fun at Conor McGregor, who spent the last several years feuding with the Dagestani crew.