For more than 20 years, Joe Rogan has maintained a steady presence in the MMA community. As a seasoned martial artist and prominent voice in the sport, his views carry significant influence.
Rogan's widespread popularity also extends to his role as a commentator on the UFC desk. However, a recent comment he made generated a considerable response within the MMA industry and sparked a lot of controversy.
When not fulfilling his UFC duties, Joe can be considered arguably the most famous podcast host worldwide. His show, 'The Joe Rogan Experience,' has earned the top spot on Spotify's global podcast rankings two consecutive times.
One of the program's segments, the 'JRE MMA Show,' features Rogan interviewing notable figures within the MMA community. Recently, he welcomed Jorge Masvidal, a two-time UFC title challenger, onto the program.
In his discussion with 'Gamebred,' Joe expressed a viewpoint that received a negative reception from the MMA industry. Specifically, the ex-Fear Factor host advocated for the legalization of strikes to the back of the head within mixed martial arts.
Behold, possibly the worst Rogan combat sports take ever (apologies for the shit screen record noises). pic.twitter.com/XgtzUiKeiG

— ̶D̶a̶v̶i̶d̶ ̶B̶u̶r̶n̶e̶l̶l̶ (@ThisIsNotDSP) March 23, 2023
It should be noted that Rogan's stance on the matter has not been universally accepted. A notable dissenter is Michael Bisping, a former UFC middleweight champion and inductee into the Hall of Fame.
Joe Rogan and his statement don't sit well with Bisping
In a recent Q&A on his YouTube channel, Michael Bisping directly responded to Rogan's remarks and briefly touched upon Joe's example of Ciryl Gane's striking Junior Dos Santos to the back of the head as evidence for his argument.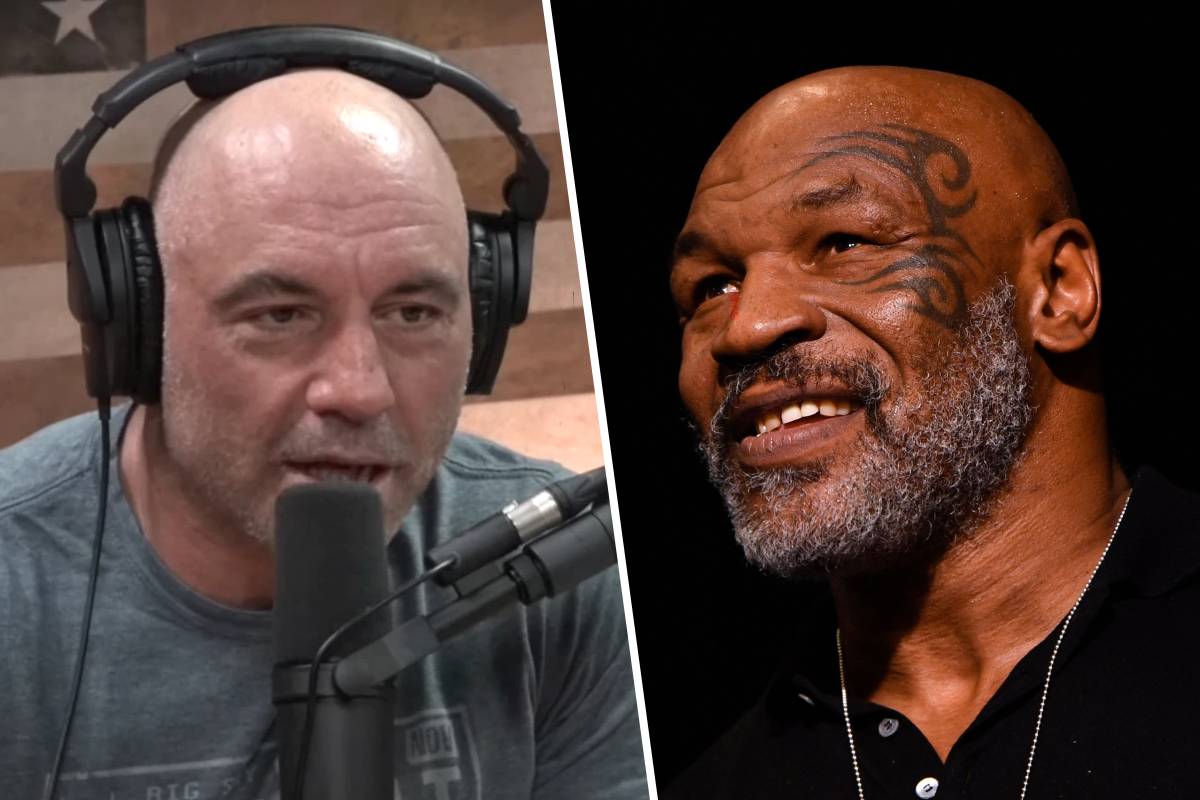 Bisping said, "I disagree. Yes, Junior Dos Santos did eat an elbow from Ciryl Gane. And by the way, I'm not arguing with Joe Rogan. I value his opinion. He's been around this sport [for] a very very long time. So, you know, he has his opinion. I'm sure he can elaborate on it more."
He continued, "And yeah, that elbow from Ciryl Gane on Junior Dos Santos kind of was to the back of the head. But the back of the head, I mean… There's just more potential damage- damage of the spine, damage of the brain, I think. That's what I've always been led to believe. Maybe I'm wrong."
The UFC prohibits several hazardous techniques, including strikes to the back of the head and rabbit punching. Additionally, moves like knees to a downed opponent are also not permitted during competition.
Should strikes to the back of the head be re-permitted? Let us know your opinion below.