The MMA Community is well aware of the fierce rivalry between Daniel Cormier and Jon Jones. But behind all the animosity we see on screen, there is also a human side to both fighters that is now coming to light.
During a conversation with Henry Cejudo, Daniel shared that Jon expressed his condolences when Cormier lost his parents. Despite their tumultuous history and highly-publicized rivalry in MMA.
Cormier emphasized the importance of setting aside their differences in times of personal tragedy. Their feud included heated verbal exchanges, physical altercations, and two fights in the UFC. Has been widely regarded as one of the most significant in the sport's history.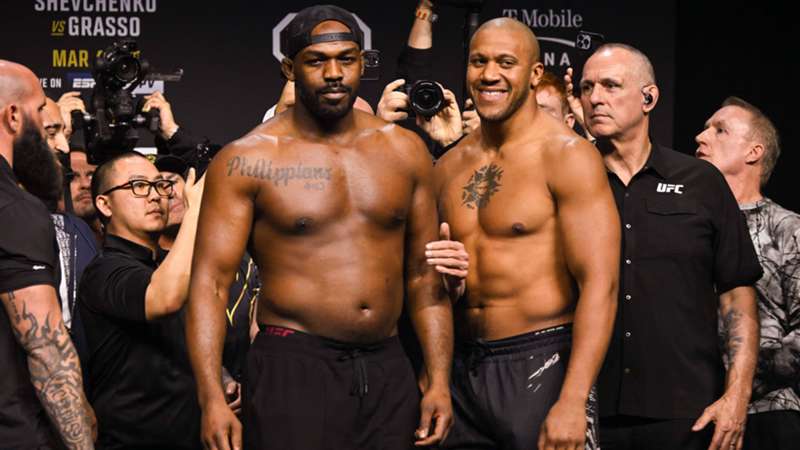 "We talked about each other families, but in the darkest moments, in the darkest moments. When his mother passed, when my father passed, he sent me a message, he really did, and even in that moment, I appreciated that. For all that we've been through. I appreciated him sending me that message as I sent that message for his mother because we understand what family is. He did send me a message when my mother passed and my father passed."
In their two meetings inside the Octagon, Jon Jones emerged as the victor, thereby winning the rivalry with Daniel. Their first scheduled fight was in September 2014, but Jones had to withdraw due to a torn meniscus.
The fight eventually took place three months later at UFC 182, where Daniel lost by a unanimous decision.
Cormier and Jones had two additional fights scheduled, but they were canceled due to Cormier's injury and Jones' failed drug test. The second fight eventually took place in July 2017, with Jon scoring a brutal third-round knockout.
However, the result was later overturned to a no-contest when Jones tested positive for banned substances. In recent years, there have been indications that Cormier and Jon are moving towards reconciling their differences.
What does Daniel Cormier say about Jon Jones?
There have been questions raised about Jon Jones' personal character and ethics due to his behavior outside of the Octagon. Despite his longstanding and contentious rivalry with Jones, Cormier believes that there is still some goodness within him.
Cormier expressed this sentiment during an interview with Henry Cejudo, where he shared the following remarks,
"There's good in that dude, there really is, there's good in that dude. I just ain't really had the opportunity to see it, but we will see, we will see what time brings."
Following his second defeat against Stipe Miocic, Daniel announced his retirement from professional MMA in August 2020. Since then, the former two-division UFC champion has found success as a broadcaster and content creator.
Meanwhile, Jones' most recent fight was on March 4, where he defeated Ciryl Gane and claimed the UFC heavyweight championship title. Jon is expected to defend his title against Miocic later this year.
Will DC and Bones ever manage to repair their relationship? Let us know your thoughts in the comments below.