Novak Djokovic is no stranger to controversy. If his withdrawals from grand slams due to his anti-vax stance were any signs of the Serbian's contentious choices, then his sentiments towards a debatable issue will sure make the headlines of most of the newspapers in town.
The newly crowned US Open champion was recently back on court, mere weeks after his record-breaking title run, as part of Serbia's Davis Cup squad. Nearing the end of an exceptional 2023 season, the Serb is continuing his knack of mixing flawless tennis with arguable decisions.
Djokovic voices in favour of betting site sponsorship for players
Novak Djokovic sat down for a chat regarding sports betting and the Tennis Pension Program. A percentage of profits obtained from betting goes into the player's pockets when they receive their pension after retirement.
"I know a significant chunk goes into the pension. And I support that.", he said.
Novak opined that the pension was a major source of income for tennis players and found its withdrawal age validity an issue.
"Players can retire at 35 but will be able to withdraw the pension only at 55.", he added.
He contended that players had to fight for their fair share of income generated through betting platforms and websites, and felt that athletes generally gave more, in terms of face value, than they received from betting platforms.
Betting, in all sports, has repeatedly come under the hammer of authorities, who seek to reduce the impact of gambling on society. In many occasions, betting companies have been dropped as sponsors due to their controversial brand image.
With top athletes like Novak Djokovic supporting betting activities, in the name of player interest, it will prolong the conflict between what is beneficial monetarily for players and what generally adds value to society.
Djokovic's next potential tennis court appearance
After his Davis Cup group stage appearance, Djokovic was scheduled to appear at the Shangai Masters, but he withdrew soon after his US Open win.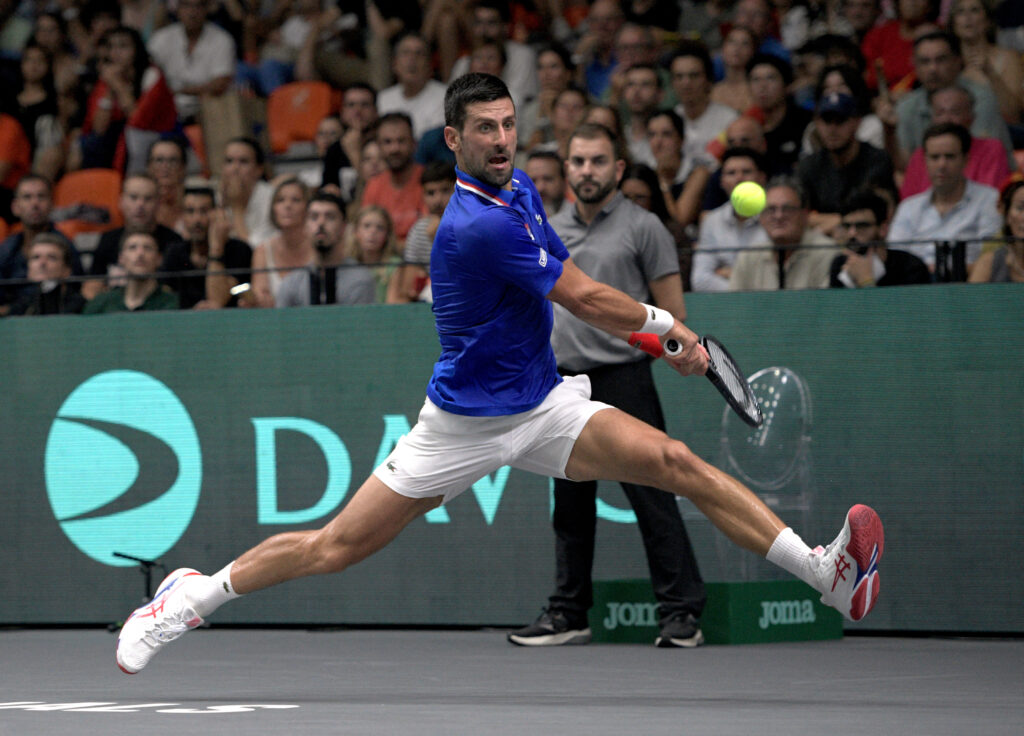 Following Shanghai there are ATP 500 events in Tokyo, Vienna and Basel, but Novak Djokovic is not signed to any of those tournaments and instead will most likely head to Paris at the start of November. The Paris Masters is the last ATP Masters tournament of the year, and Djokovic had made the final in 2022.
He then will play the Nitto ATP Finals, which he and Carlos Alcaraz had qualified in late August. The Spaniard has maximum points to gain, after missing out on last year's event, and thus could regain his world no.1 ranking from Novak, who is set to only defend his points.
Finally, Djokovic will culminate his season at the Davis Cup knockout stages, which begin on November 21.
What are your takes on Djokovic's championing of betting in sports? Is betting a boon for cash-deprived athletes or a bane to society? Let us know in the comment section below.